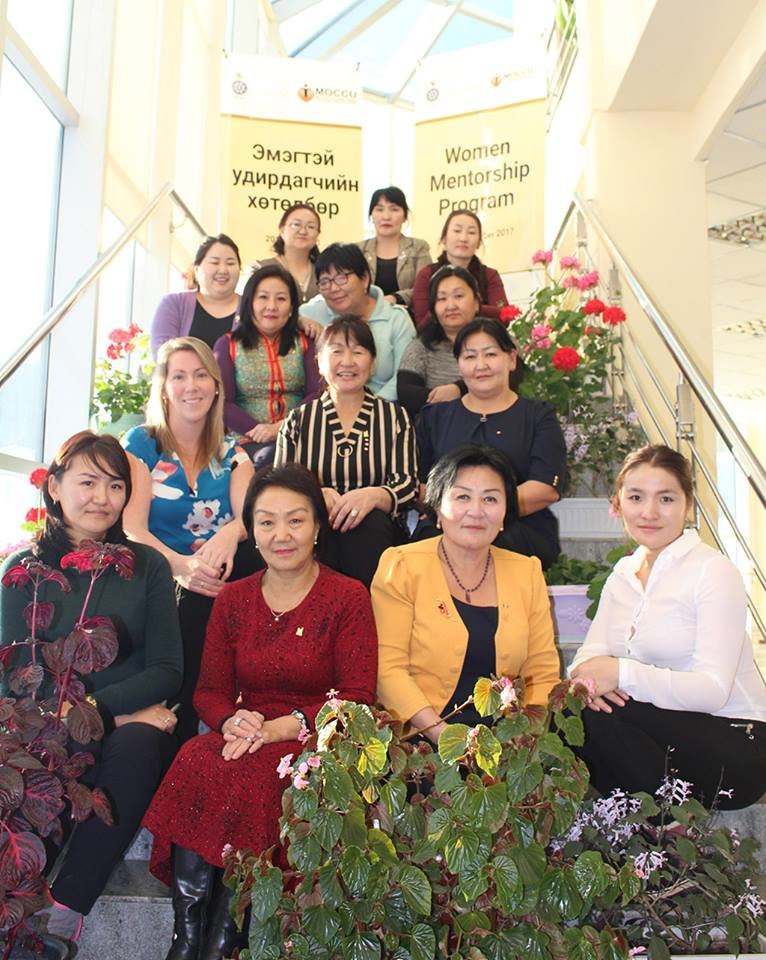 This past November was an exciting month for the Women's Mentorship Echo Program! Through your support, 12 woman credit union managers from across Mongolia (5 urban, 7 rural) joined a CDF Canada volunteer faciliator to benefit from credit union best practices and learn from their peers.
The 'Echo' program helps strengthen the credit union system in Mongolia while providing the same professional development opportunity as the Canada program for those who would otherwise be ineligible due to language barriers and distance.
The program was broken into 8 days of classroom training and 1.5 days of credit union placements. The classroom training focused its content on technical skills, leadership, knowledge transfer and professional development in such areas as: lending best practices, potential new products and services, marketing, strategic and operational planning, enterprise risk management, human resource management, financial management and introducing change.
During their field placements the participants received mentorship from Ulaanbaatar based credit co-operatives selected by MOCU (Mongolian Confederation of Credit Unions) to reinforce the classroom learning. Participants observed day to day operations, loan portfolio management, savings program design, member mobilization, risk management approaches, etc.
By focussing efforts on more than just the few women who can attend the Canadian program, especially since 80% of the credit union sector in Mongolia is led by women, and developing the training capacity of the credit union's apex organizations, a 'critical mass' of managers that have the same level of knowledge and motivation can be created that should result in positive forward movement, a stronger credit union and greater access to stable financial services for Mongolian citizens.
Specific take-aways from the 8-day Echo program include:
3 of the participating credit unions are actively supporting the agricultural co-operatives involved in CDF Canada's INVEST project in Mongolia: http://cdfcanada.coop/our-projects/invest-co-op-mongolia/
Each participant developed a 3-year business plan for their credit unions
MOCU has agreed to offer assistance to participants, ensuring their business plans are implemented at the credit unions
Thank you for making this exciting opportunity possible!
Links: