Project Report

| Nov 13, 2015
Introducing Our 2015 LEADers!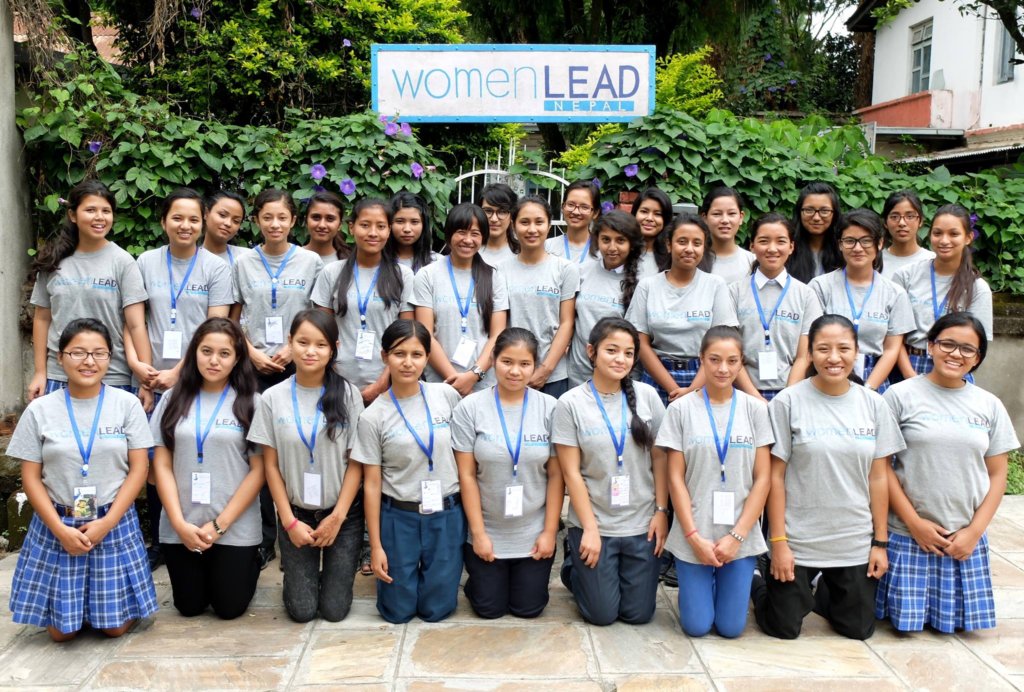 We have so many exciting stories to share with you from the past few months. Our 2014 LEADers have graduated and embarked on to university life and we have an entire new batch of 30 young women LEADers joining us this year. We successfully conducted our sixth annual Leadership Institute, and our alumni are accomplishing incredible things like raising funds to help earthquake affected students and participating in civic engagement workshops.

Thank you so much for your support these past few months. We would not have been able to make it through without you!
Graduation Ceremony
To celebrate our incredible batch of 2014 LEADers, we held a graduation ceremony with performances and speeches by the LEADers about their journey at Women LEAD. They shared their experiences from their internships, the school leadership program and different workshops and events that they were a part of throughout their year at Women LEAD. A total of 170 guests attended the ceremony to celebrate the hard work and achievements of our LEADers. To view more photos from the graduation ceremony, please click here.
2015 Leadership Institute
We successfully conducted our two week Leadership Institute for our 30 new LEADers whom we selected from over 150 applications! We introduced a new range of diverse topics such as managing energy, conducting crucial conversation, understanding political systems and curiosity exercises. We had inspirational speakers such as Everest summiteers, political experts, aspiring young women entrepreneurs, public relations moguls and professional development experts who brought their expertise to the program and motivated our LEADers. To view photos from this year's leadership institute, please click here.
Mentorship Program Launch
We kicked off our Mentorship Program and paired our LEADers with 30 alumni based on their needs, interests, background and career goals. Our mentor-mentee pairs were thrilled to meet each other for the very first time during the Teej Party. Teej is a popular Nepali festival celebrated widely by Hindu women to welcome the monsoon season. Our LEADers played games where they got to know about each others' interests, danced and later took part in a henna design competition. To view photos from the program, please click here.
Digital Storytelling Workshop
We held a three day digital storytelling workshop exclusively for our three summer interns. The workshop was facilitated by digital storyteller Willemijn from Moving Stories. Digital Storytelling is a creative tool, supported by technology that allows participants to bring their stories to life by combining voice, imagery and music to create a short film. At the end of the workshop, our interns crafted three beautiful digital stories that documented their journey at Women LEAD. You can watch their digital stories here.
Thank you for your continued support as we equip the next generation of women leaders in Nepal!