Project Report

| Aug 9, 2016
Meet Pema, a young women leader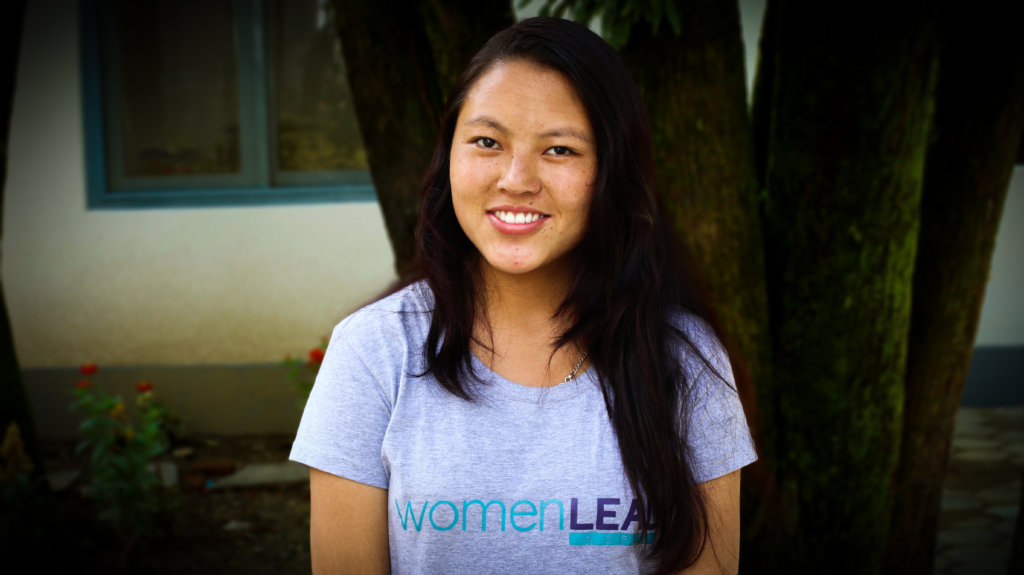 When Pema walked into the Women LEAD office on July 20th for her interview, she was filled with the same nervous jitters that filled most short-listed candidates vying for the limited spots in our rigorous, year-long LEAD Course. "My English skills are not so good, so even though I have had lots of practice with interviews, sometimes I cannot communicate myself," she recalled. Despite her limited English skills, it soon became clear that Pema was the remarkable type of young women we look for.
During her interview, Pema talked about a Nepal where everyone—regardless of class, caste, and gender—is able to move forward and achieve his or her dreams. She described a Nepal that is financially stable where every citizen has access to quality education and healthcare. Good leaders, she said, did not simply work for their own benefit. "I am from a rural area and I have seen the situation of women there. I have seen how they struggle. I want to be a leader to help all the young women and girls in my community achieve their dreams," she told her interviewers.
Pema was selected as one of thirty young women from the 1,500+ female high school seniors Women LEAD reached through our intensive outreach program and the 200 applications we received, the highest in our organization's history. Acceptance rate of just 15% aside, Pema's success is even more remarkable when you consider her family background. Pema hails from Humla, a remote and isolated region in the far west of Nepal, reachable only by walking for several days or infrequent, single-engine flights. Twelve months years ago, Pema made the treacherous 250 mile journey to Kathmandu to continue her education after receiving a scholarship from the Samaanta Foundation.
Pema has already shown her potential as an emerging leader in her community in Women LEAD's two-week Leadership Institute. In each session, Women LEAD inculcates in our participants, or "LEADers," the tools and skills they need to become changemakers in their communities. In our Changemaker activity—where we challenged pairs of LEADers to create the biggest impact they could with 200 rupees (roughly two dollars)—Pema and her partner decided to invest their money on school supplies for a small school boy. During a session on public speaking, Pema was the first to volunteer and give a two-minute speech in front of her peers. "Women LEAD Nepal is pushing myself to go beyond my limit and my comfort zone," she said.
Pema's Women LEAD journey has just begun. After the Leadership Institute ends this Friday, she will "pay it forward" by taking the knowledge and skills she has learned and empowering other girls and boys through a four-month School Leadership Program (SLP). Pema will spend over 150 hours in trainings, planning, and conducting sessions for the middle school students in her program. We'll also help her develop her confidence and self-esteem and pair her up with both a mentor and a language tutor who will help her improve her English, which she has specifically requested.
Thank you for investing in young women like Pema who will create an equal, more just Nepal.
Links: