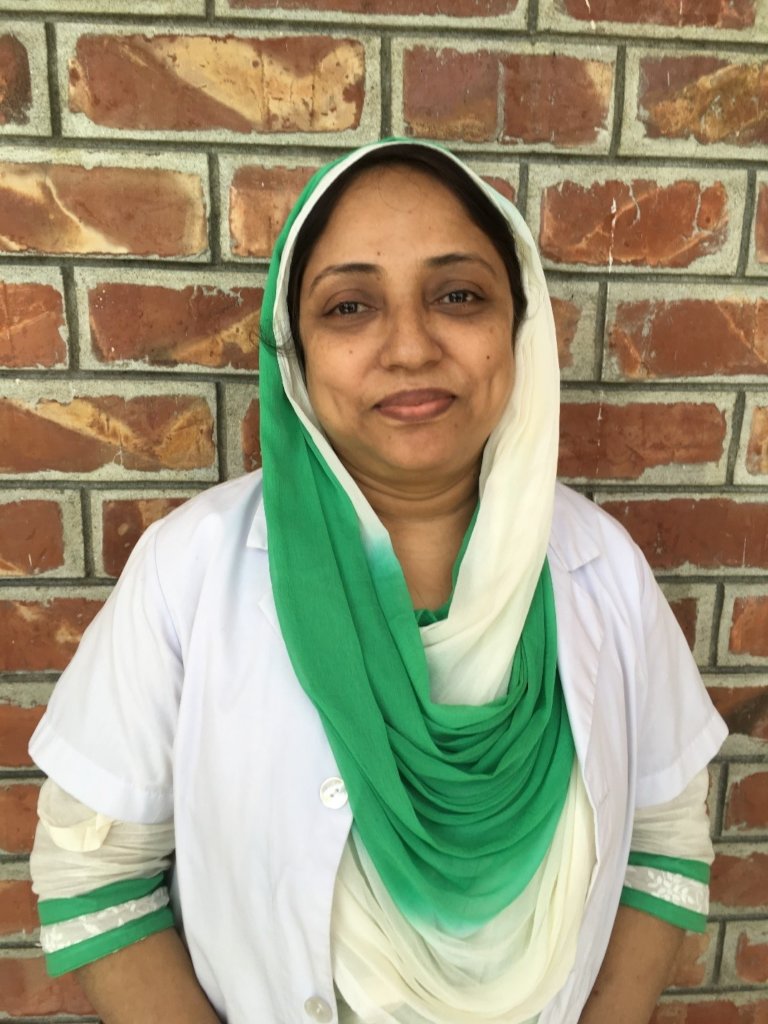 Dr Rokhsana is a Paediatric Ophthalmologist at Deep Eye Care Foundation in Rangpur, Bangladesh. Dr Rokhsana received a one-year fellowship at Chittagong Eye Infirmary and Training Complex, a longstanding Orbis partner and the only training centre in Bangladesh for developing human resources in paediatric ophthalmology. There, she learnt techniques in paediatric eyecare, including cataract (cloudly lens) and strabismus (misalignment of eyes).
Our Senior Program Manager, Clare Timbo, met Dr Rokhsana in her recent visit to Bangladesh. Here, she shares her chat with Dr Rokhsana:
What was your motivation to become an ophthalmologist?
My husband was my inspiration, he was always very committed to doing something more for society and as a doctor so was I. He talked me into studying ophthalmology and because I love children, I decided to study paediatrics. I am very proud to work alongside my husband. When a person is blind and you help to make them see again, it's amazing to see the look on their face when they come out of surgery. It is so inspiring.
What is your daily schedule like?
Since we live on the premises, I get up early and then go over to check how things are going at the hospital. I do my daily clinical sessions from 8-9am with my trainees and then I have clinical hours and perform surgeriesuntil the end of the day. I like to deliver more formal lectures about twice a month as well, to larger groups.
How does it feel to be a female working in this sector?
Gender inequality is still present so working in this field as a woman and a leader, it can be hard sometimes. At times, male patients have less faith in female surgeons or want a man to provide them care. But acceptance is increasing and it seems to me that more women and children prefer to see female doctors. Female doctors can provide motherly affection in a way that men cannot.
What is your vision for Deep Eye Care Foundation?
I want to continue to improve my skills and knowledge so I can do more for my patients and continue to reach others. There are many more advanced techniques I wish to acquire. I want to further my education as it helps me to improve and thus improve our hospital.
How aware are communities in your region about eye health?
When we deliver outreach activities, we also do a lot of health education and that helps to improve awareness in the community. They learn about what type of treatment is available and what to do when issues come up. It seems to me there is an increase in the knowledge of the community in where to seek eye care.
---------
We are heartened to hear about Dr Rokhsana's passion for helping the community and her drive to improve herself so that she can help even more people. In Bangladesh where it may be challenging for women to work as professionals, we are happy to support and inspire women to develop skills and confidence to progress professionally.
Thank you for making this possible!