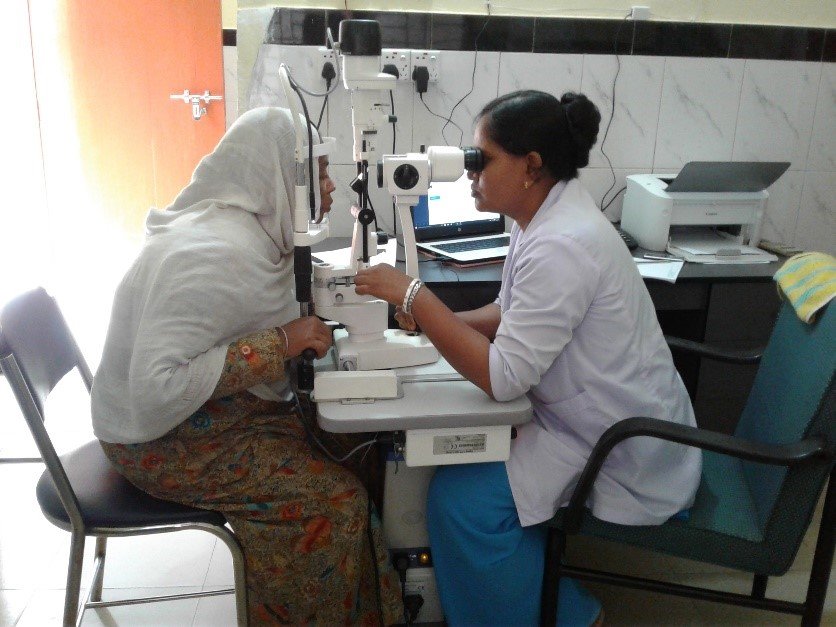 Dear friend,
Today, I'd like to share the story of how Kalpana, an Orbis trainee, rose from a teenage girl with just higher secondary school education to heading a Vision Centre.
Kalpana was born in Singimari Babupara village in Rangpur, northern Bangladesh. Her father is a farmer and her mother is a housewife. Kalpana excelled in school and she dreamed of being a policewoman ever since she was a little girl.
However, as the eldest daughter of the family, she had to stop schooling to support her family. Traditionally in rural Bangladesh, girls are discouraged to study or work as professionals.
Instead, Kalpana joined Grameen GC Eye Hospital, an Orbis partner hospital, in 2006, to supplement her father's income. There, she had to chance to participate in two one-year training courses of Aravind Eye Care System in India.
After the Orbis-supported trainings, she could conduct eye examination, refraction services, counselling and more. When she returned to her native village, her neighbours went up to her to ask her to check their eyes! They no longer disapproved of her job and even encouraged her to continue doing the good work.
Now, many years later, Kalpana leads the Orbis Vision Centre in Singra. Kalpana enjoys her work very much and said "I'll continue this service work as long as I live."
Thanks to your donation, other women like Kalpana can lead a fruitful and meaningful life earning their own keep, being financially independent and helping their friends and neighbours at the same time.
Thank you for bringing light to and empowering women in rural Bangladesh, for telling them that they are capable of so much more.
With gratitude,
Jasmine