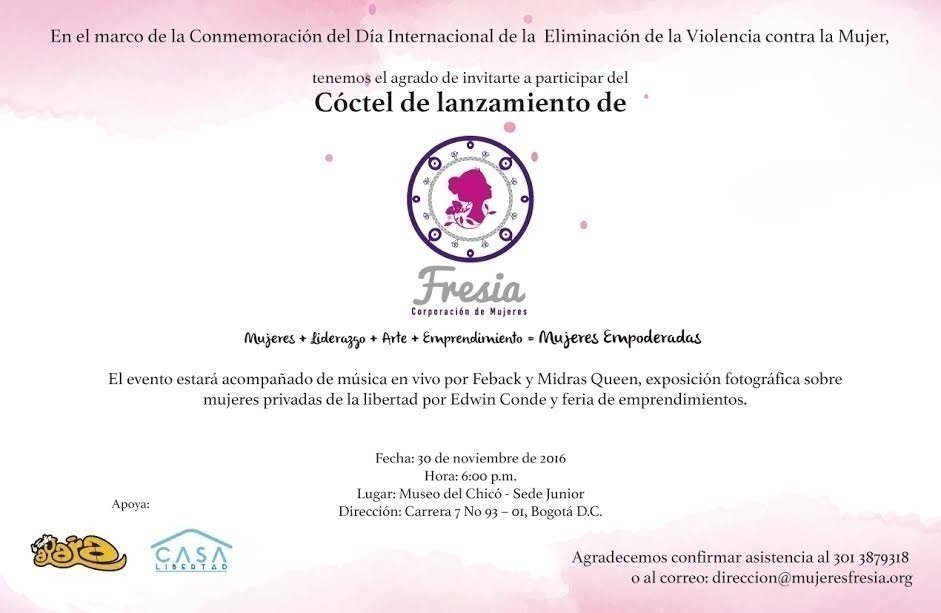 Because:
• Violence against women is a violation of human rights
• Violence against women is a consequence of discrimination in both law and practice and the persistence of gender inequalities
• Violence against women affects and prevents progress in many areas, including poverty eradication, HIV / AIDS and peace and security
• Violence against women and girls can be avoided. Prevention is possible and essential
• Violence against women remains a global pandemic. Up to 70% of women suffer violence in their lives.
One of the main difficulties in preventing and ending violence against women and girls around the world is the marked lack of funds, which means that resources for these initiatives are extremely scarce. There are very promising frameworks, such as the Sustainable Development Goals, which include the specific goal of ending violence against women and girls; However, require sufficient funding to bring about concrete and meaningful changes in the lives of women and girls.
Thus, on November 30 was launched the Corporation of Women Fresia, which made a strong commitment to the empowerment of Colombian women. The event was attended by important entities such as INPEC, Casa Libertad, National Center for Historical Memory, UN Women, European Cooperation, Profamilia, Artesanias de Colombia, among others.
It was presented with a play for the prevention of violence against women and the construction of historical memory of our women killed in the armed conflict and feminicides. Additional, we have the musical presentation of Feback and Midras Queen.
On the other hand, the project "Fresias Caminando con la Libertad" was formulated in alliance with Casa Libertad and Corporación Fresia to be executed in 2017. This project seeks to generate empowerment processes with women in preparation for freedom in the El Buen Prison Shepherd in Bogota and with women after the penance in the subject of emprendimiento, arts and emotional balance.
This project was presented to INPEC and the Ministry of Justice and Law, does not represent financial resources, only the authorization to enter the system, resources will be managed with international cooperation.