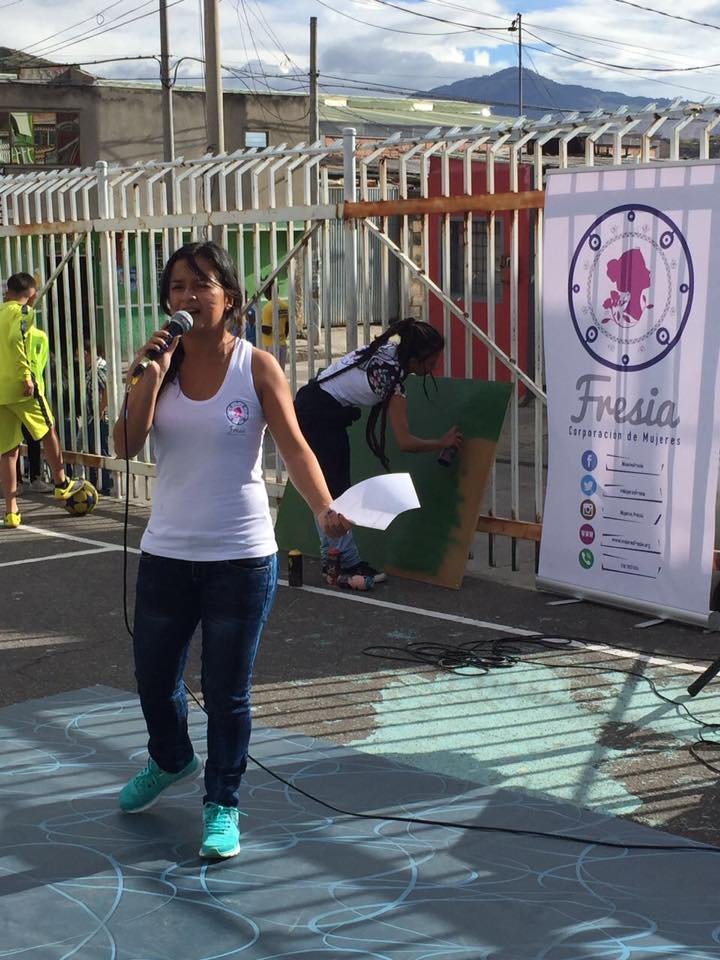 Performance
On September 17, 2016, the first art exhibition of women in the Farms of San Pablo neighborhood of the city Rafael Uribe Uribe in partnership with the School of Hip Hop Rapjudesco was performed. This sample was attended by approximately 200 people, including children and women. The space had samples:
Graffiti

Aerial Dance

Rap

Dance Hall

Rap Debate
It was a space for exchange with the community, where women and girls were invited to empower themselves as subjects and actors of peace.
Supporting women prisoners
A process of formation of four (4) days the team of women leaders in the House of Liberty was made during this conference the issues of crime, characterization of the crime and topicality of the prison in Colombia were worked.
Eight (8) Cultural shots in La Picota Prison in different courtyards low and high safety were performed, which allowed to know the reality of prison and situations for which a traviesan.
This month a cultural take on the Prison for Women Good Shepherd and on October 13 workshops begin with the inmates be held, the offer includes workshops mandalas, theater, aerial dance, entrepreneurship film forums and talks of women's empowerment, which will be held until December.
We continue undertaking
We are supporting two new entrepreneurial initiatives: