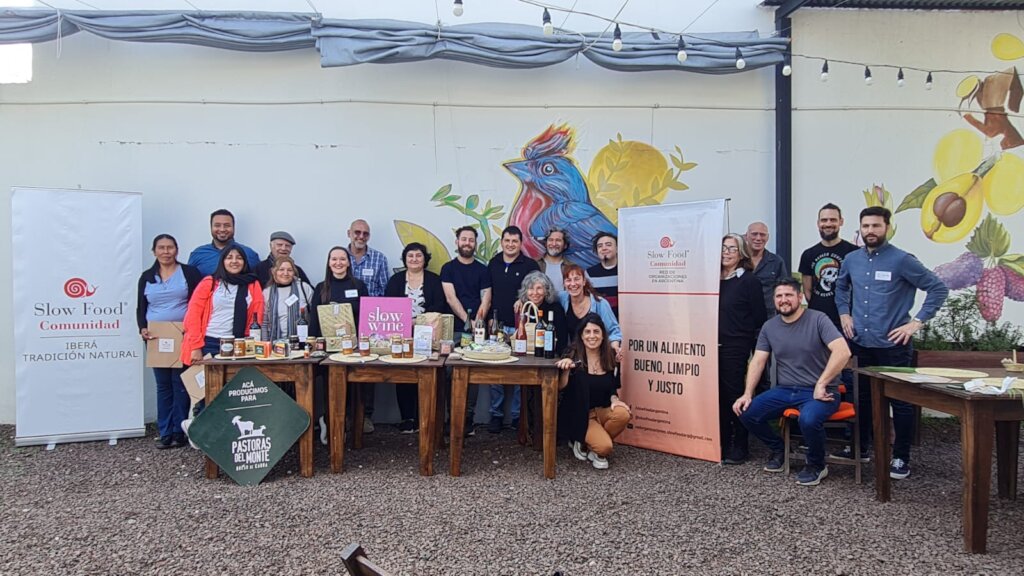 In the province of Corrientes this 2022 was held the first national meeting of the "Network of Slow Food Organizations Argentina".
This movement, as its name implies, is an emerging global paradigm countercultural to the speed that this modern world proposes. This movement claims respect for the natural processes of livestock agricultural production and to revalue healthy eating forms; the return to natural products production and consumption and especially, respect for mother earth.
In Tucuman, the productive group "Women entrepreneurs of La Madrid", accompanied by ACDI since 2017, joined the Slow Food network as their agri-food preserves become renowned as these are products made through a process that does not incorporate ingredients or aggregates that alter human health: handmade products based on fruits, sugar and lemon.
With ACDI's support these group was able to travel to the Province of Corrientes (more than 800 KM from their province) and be enriched by the experience of the National Meeting, where they could not only exhibit and sell handmade sweets and jams, but also learn about the path made by other groups that served as inspiration. Pamela, one of its members shares us: "We were exchanging experiences and getting to know each other with 15 other communities, which was the impetus to move forward with our group, since we realized that we are not the only ones on this train, that the difficulties that are presented to us every day can be the engine to grow more. At the meeting we met cooks, cooperatives, and great people who left us a great learning: that we are not alone, that if we do not dare, change does not happen and that good, clean and fair food production, consumption and commercialization is the future to build together".
ACDI adheres to the principles of this movement and seeks to continue supporting women entrepreneurs to enhance their artisanal productions, favoring personal and collective enrichment activities in pursuit of the sovereignty and food security of its members. We also highlight the multiplier effect of this type of experience in the communities to which women belong. Being part of a network makes us feel accompanied and enriches us all.
Donate Now and help more rural women to accomplish their dreams and develop more strategies to succeed in their entrepreneurship through more experiences like this one!