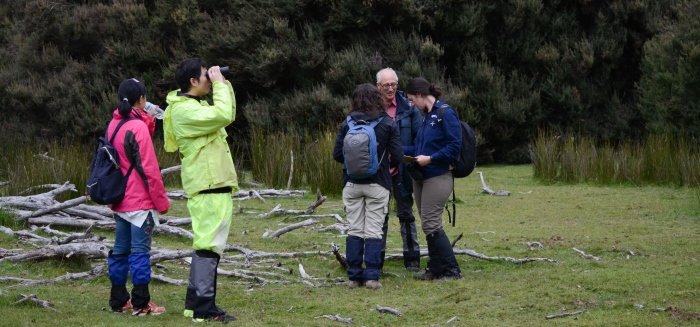 Our Tasmanian team have just wrapped up their first year of surveys for mange prevalence in Tasmania's wombat population, and the results are looking positive for our furry friends!
Across 38 nights, we sighted 2,005 wombats and surveyed 1,725 for mange, and the overall state-wide mange prevalence is around 2%. There are of course local and seasonal variations to this, however in all locations the prevalence of mange is lower than many people expected.
The monitoring project involved 82 volunteers, who were given training on how to spot mange; then armed with binoculars they set out along designated transects looking for wombats. Many hours were spent monitoring our wombats, and we are extremely grateful for each and every one of our volunteers who contributed to this vital data.
The data our keen-eyed volunteers collected will be used by the Tasmanian Department of Primary Industries, Parks, Water and Environment to communicate more accurate information to the public about the prevalence of mange in our wombat population. It will also allow them to implement management actions for the populations, or individuals within a population who are affected by mange.
For the data we collect to provide an accurate picture of mange prevalence over time, we need to repeat these surveys annually, so we are currently seeking funds to support this important (and fun!) citizen science project. The support we have received through our GlobalGiving donors has been amazing, and we'd like to say a big THANK YOU for your generosity.