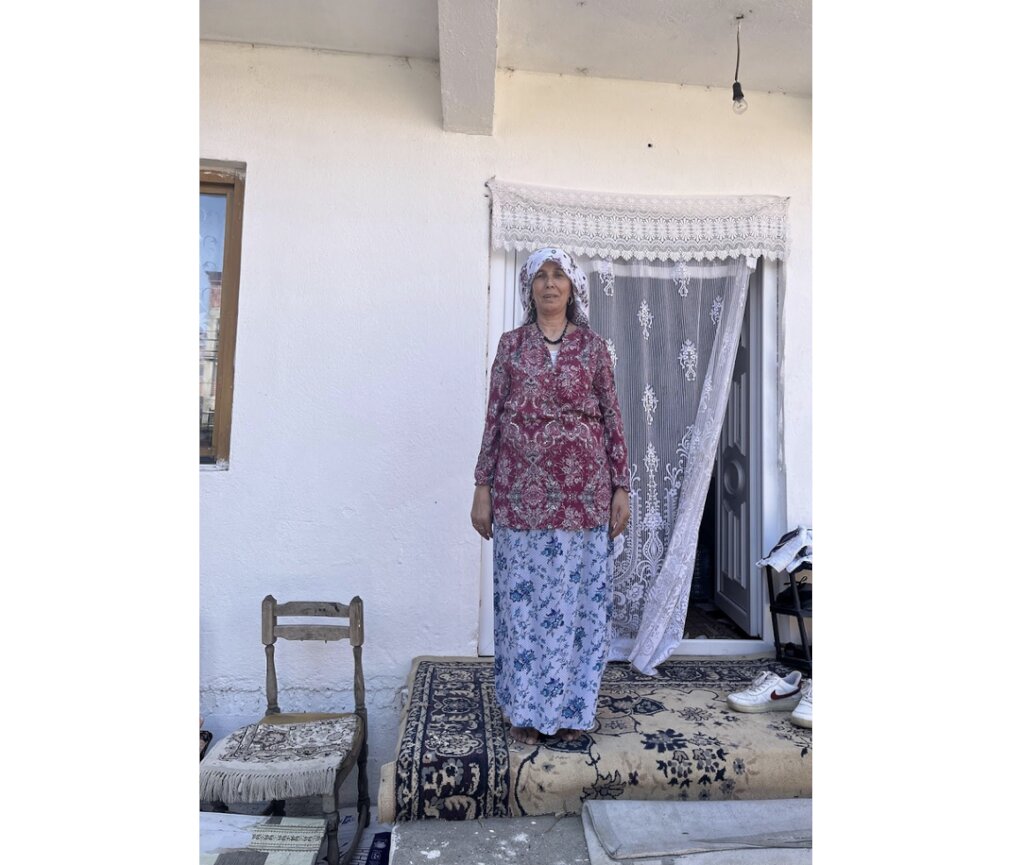 Charlotte is a British volunteer who has, together with her family in London, supported The Ideas Partnership's work for many years. This summer she came to visit in person the families she's read about. This is her account of visiting women supported through the Widows Fund.
"When I took this photo of Murtese, she was unsure how to pose.
'You look beautiful, mum!' her son reassured her. Murtese lives with her three sons in Fushe Kosove, with regular support from TIP through the widows fund, which provides her around 25 euros a month. When her husband died, she was left alone to raise her family, a challenge under any circumstances, but especially for one who faces health issues. TIP has been a regular source of support since then, giving her access to medical care and paying for her medication as well as providing food and clothes.
'I was able to share my experiences with other women through social activities organized by TIP,' she says, 'that helped me cope mentally'. Her children also have benefited from TIP, attending extra activities which aided them with school, encouraging them to not drop out. Murtese hopes her sons can have regular work one day and provide an income which would allow them to fix the house, which is currently in a poor condition.
Another widow I met was Selbie, who lost her husband ten years ago, suffering periods of depression ever since. She takes medication for this, and other health issues, all of which is a huge financial burden.TIP has helped Selbie and her two daughters with donations, and food whenever they can, and the girls attended activities run by the centre. 'I'm grateful for that,' says Selbie. 'I hope my daughters can take advantage of the fact they are literate, and find work.'
Both of these women struck me in how they maintained a smile all throughout our conversation, and in their incredible openness to talk about the extreme difficulties they have faced. TIP's Widows Fund has been - and will hopefully continue to be - a regular source of support for them and their families,"
Our thanks to Charlotte and all the volunteers and supporters who make The Ideas Partnership's work possible. As one of our valued donors, we extend to you the same invitation we extended to Charlotte and her family, and would love to have you in Kosovo and give you a chance to see the impact of your support. Tempted? Get in touch!