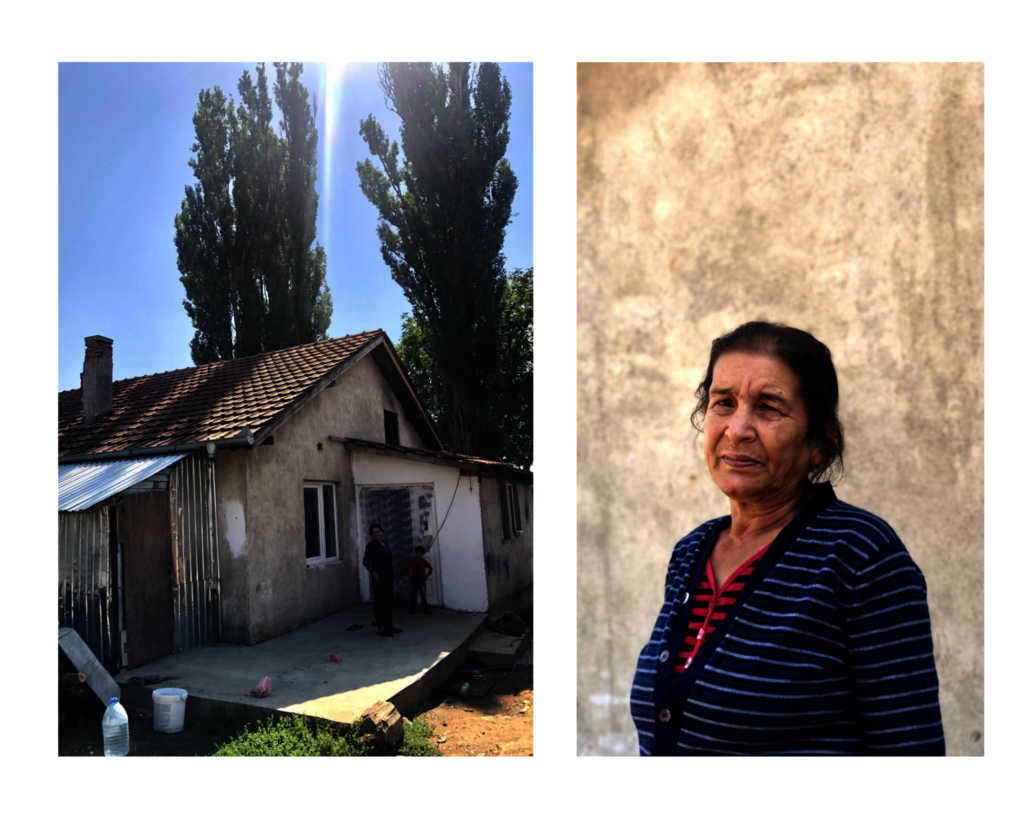 The sun was shining in the house of Naxhije, the day that I went to visit her. In front of this house, Naxhije greeted me with a smile on her face and invited me inside. Small home with two bedrooms, a kitchen, and a bathroom, where Naxhije lives with three children and her brother-in-law with family.
"When my husband died, I was wondering what we're going to do, what we will eat, how I'm going to care for my children without any income. It was scary to think what the future would look like," says Naxhije.
In her eyes, I saw the pain she went through but, she survived even though it was hard. Naxhije did not give up, and here we are talking today about what life has taught her. "I was hopeless and didn't know how I'll going to feed my children, but life showed me the donors with big hearts willing to help a widow like me, and if I'm here today standing strong and wishing that my children one day can make it on their own it's because of them. Life has taught me that even on bad days, you can see little light. I want to thanks all the donors who have been our light through these years. May God bless them with happiness and good health," continued Naxhije.

We never know how much difference we can make in someone's life with a word, a small amount of money, or with a smile. So, let's say more good words, smile more, love more and give more.
A big thank you to all of you donors for keeping the lights on for the widows of Fushe Kosova.

Gratefully,
The Ideas Partnership