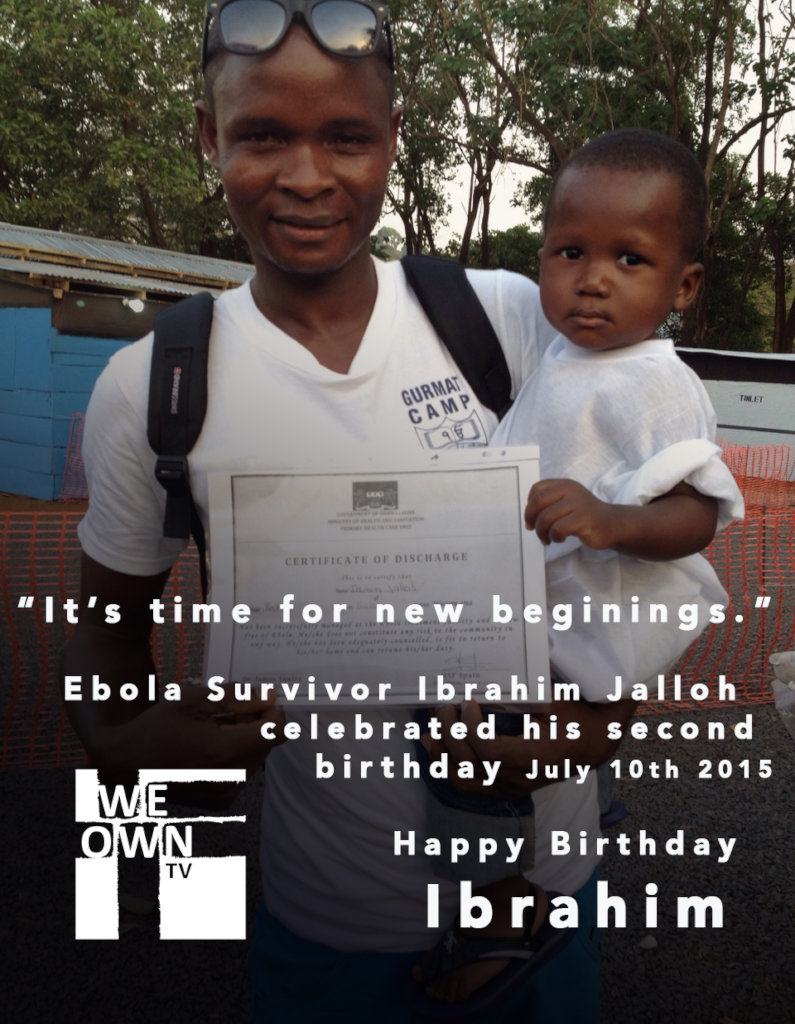 Dear GlobalGiving Supporters,
Thank you for the continued support you have given this project. Many of you also supported SURVIVORS when we began production back in 2014. There is no doubt the lockdown has been making me feel nostalgic - and I've decided to just embrace it - so this report is going to be filled with links and sharing.
This first link showcases the original ebola survivors interviews we used in SURVIVORS. Most of them were filmed in Fall 2014, at the very start of the outbreak: https://vimeo.com/250981735
The rawness and honesty of the material felt so different from how we were learning about Ebola here in the US. And, now, as we are nearing final delivery of the WeSurvive oral histories archive to Emory University, I am so proud of the depth and nuance that these interviews will be adding to the historical record. To date, we have filmed and translated nearly a hundred hours of material, containing more than 80 interviews with Ebola survivors, family members, and West African frontline workers.
Watching these testimonials again, now, still in the midst of the COVID-19 pandemic, has been a very powerful experience. On the one hand, I am saddened that the Ebola outbreak did not act to inspire more preparedness for the pandemic we are experiencing now. Interesting also to revisit Bill Gate's TedTalk from 2015 speaking on this very thing: https://www.youtube.com/watch?v=6Af6b_wyiwI( I know excerpted clips were used from this in last year's new cycle, but interesting if you want to indulge some pandemic-themed nostalgia.) But on the other hand, I am also struck with how much of the material celebrates stories of survival: https://vimeo.com/400429392
I also want to express my gratitude to the incredible Sierra Leonean filmmakers who have been our collaborators more than a decade as a part of the WeOwnTV program. It has been a privilege to watch their careers grow and have them evolve into the true industry leaders that they are. I also have been struck with the compassion and outpouring of love and support I have received from them as we deal with our own experience of this COVID-19 outbreak, political turmoil, and the tragedy of personal loss. :
Here is a link that details some of the COVID-19 related educational efforts the team has been involved with. Includes a message of hope from Arthur that he recorded as our lockdown began last year in 2020: https://www.weowntv.org/covid19
Congrats SURVIVORS cameraman and WeOwnTV fellow Tyson, who directed a powerful documentary just released by BBC AfricaEye https://www.youtube.com/watch?v=TYmXKVX4-Ws
Links: