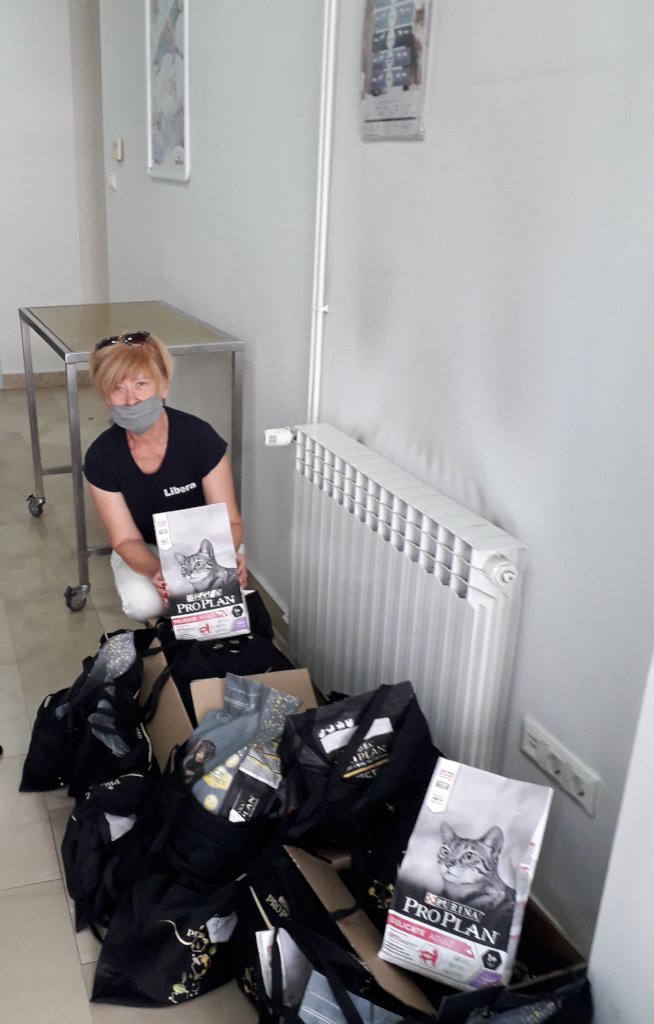 LIBERA
Croatian Association for Education, Entrepreneurship and
International Cooperation
Ostrovicka 4, Zagreb
udruga.libera@gmail.com
PROJECT PROGRESS REPORT FOR "WE EMPOWER CROATIAN CHILDREN TO OVERCOME FEARS"
In this second phase of the project, we intensify work with children at the veterinary clinic " Fabela" and in the Jarun Equestrian Club with the help of experts, psychologists to prevent the escalation of behavioral disorders caused by various fears (one of the causes is the recent earthquake in Zagreb and coronavirus ).
This will help prevent later severe forms of anxiety in primary school children, and at the same time contribute to solving related specific social problems and proactively influence the development of the community as a whole.
The general goal of this phase of the project is:
strengthen professional and analytical capacities for the purpose of continuity of activities by increasing the number of specialized workshops and increasing the number of children involved in the program
The specific objectives of this phase of the project are:
establishment of sustainable programs for the prevention of behavioral disorders in children aged 10 g - 14 g,
holding group consultations with interested parents in order to improve their educational methods on one hand and to develop their knowledge and competencies in recognizing fears on the other hand.
,
The Libera Association has launched the second phase of the project, and we must primarily keep in mind the following steps:
organizing a workshops at the veterinary clinic " Fabela" for small groups of children,
making a questionnaires for the purpose of primary therapeutic assessments for 10 children and identification of the main sources of fear in each child individually,
making drawings about fears with 10 children during workshops and also
we cheered them on with T-shirts, school supplies and with pet food
We are paying special attention to the fact that children are traumatized by daily announcements about the number of infected and the number of deaths in Zagreb and beyond in Croatia and that they are extremely sensitive to the fact that during this corona crisis, one of their dearest family members can become infected.
In this second phase, in accordance with the current rules of action related to the corona virus, we will improve the interaction between children and animals because animal-assisted therapy has a number of mental health benefits such as:
Increases self-esteem, and ability to take care of one's self
Encourages communication
Lessens feelings of anxiety, isolation, and grief
Reduces feelings of loneliness
Increases socialization and sense of community
As we said on our web page www.libera.hr
Every fear is easy to overcome with a good friend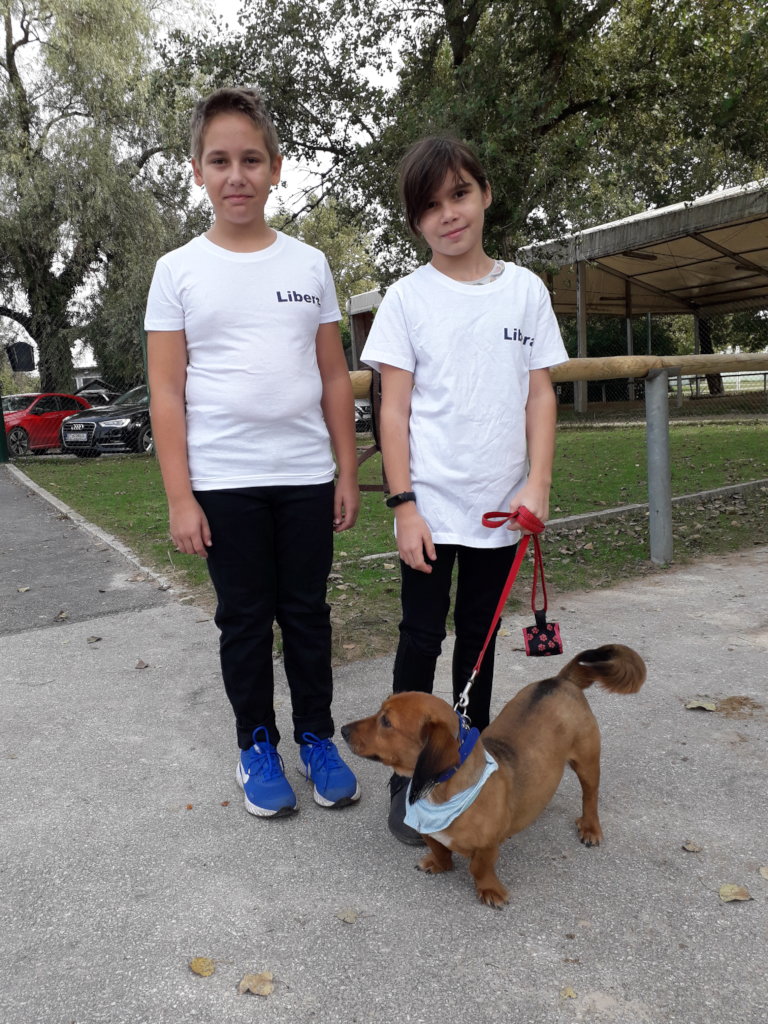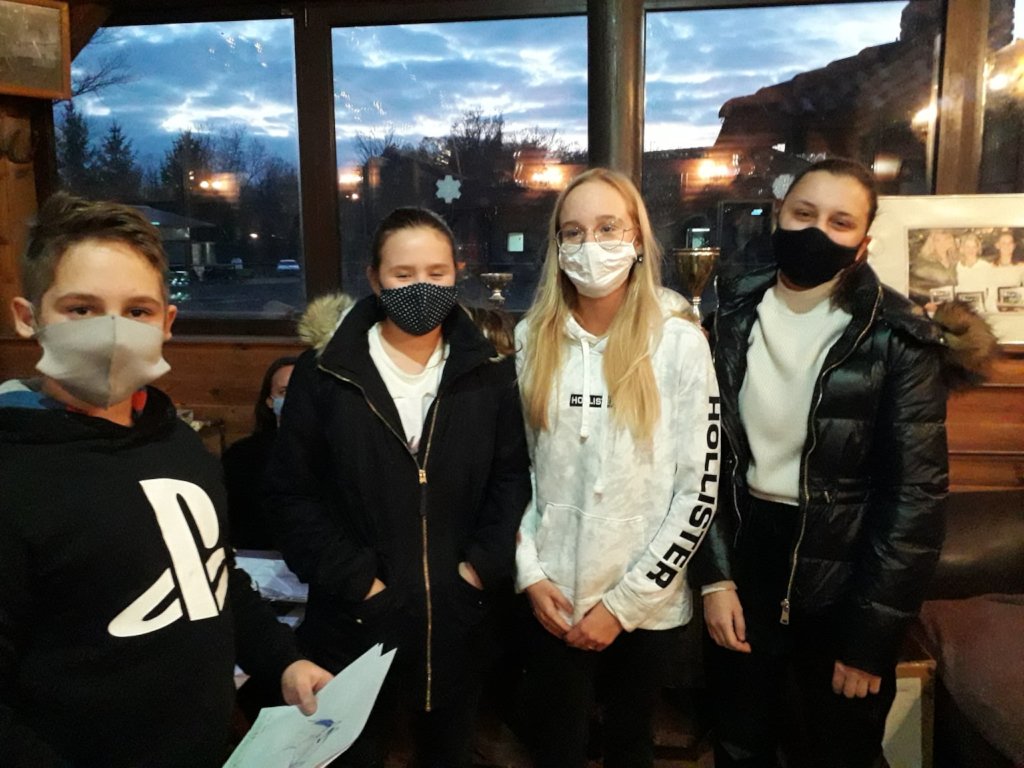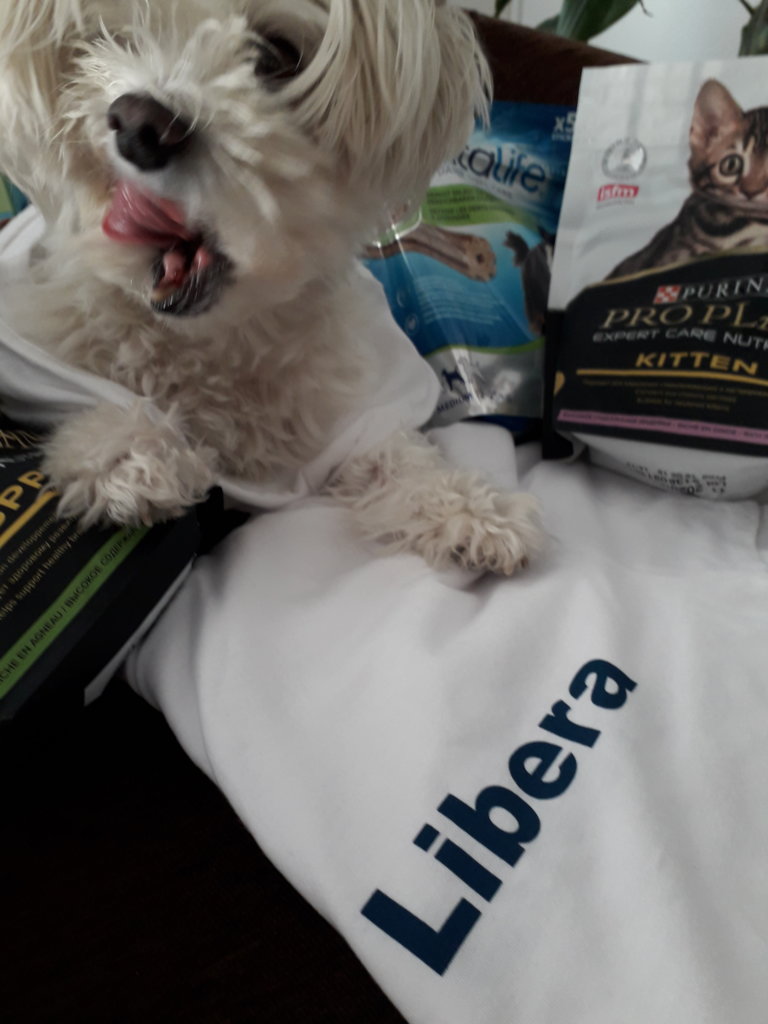 Attachments: