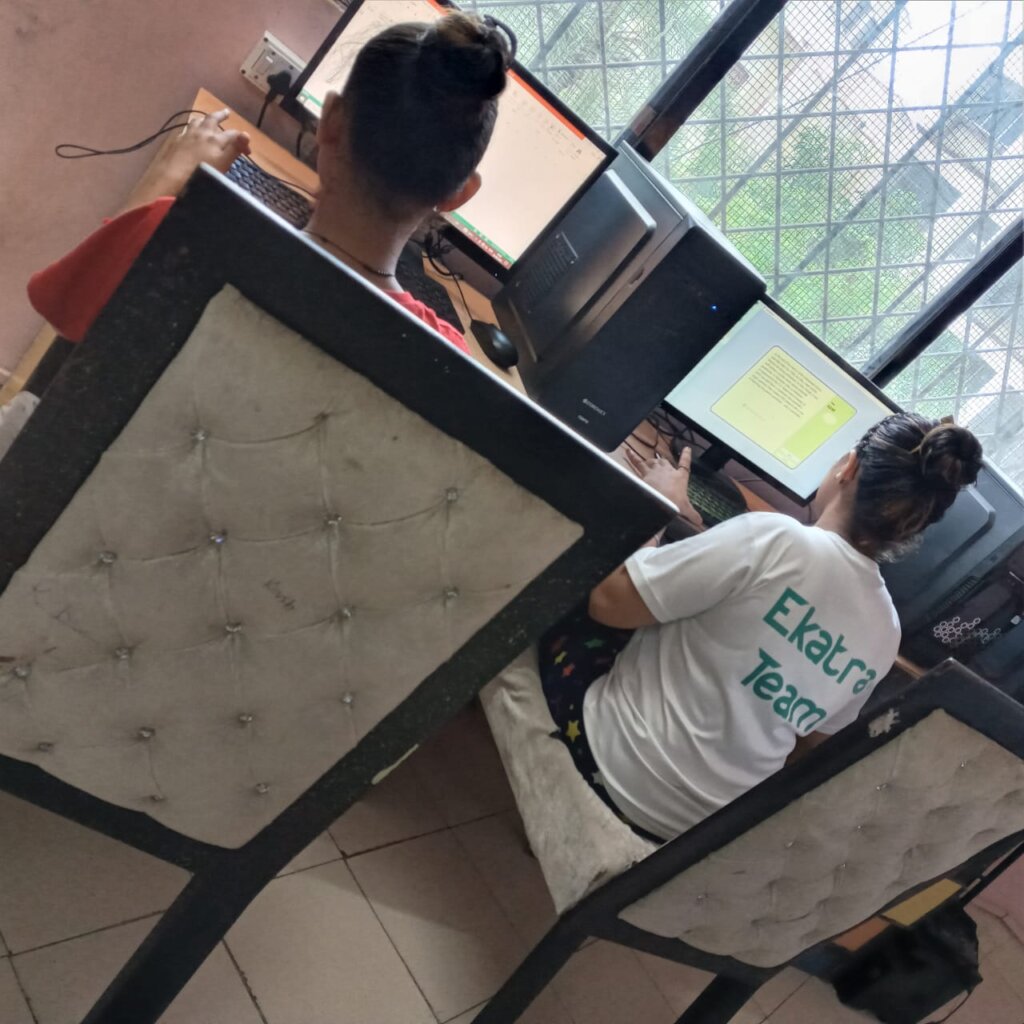 Introduction
Way Forward After the Rescue is a project designed to facilitate, track the progress of women and girls who have completed their rehabilitation period at Rescue Foundation Kandivali Home and have been legally released to lead their lives once they have completed 18 years. These are girls who do not wish to go back to their families either the families do not want them, or they cannot be traced after all these years or the girls prefer to stay back in Mumbai the city of opportunities for several reasons
Rescue Foundation works with survivors who have been victims of Human Trafficking, Child Sexual Abuse, and Commercial Sexual Exploitation, forced marriage or simple children who are need of Care & Protection
Rescue Foundation has been instrumental in thier Rescue, Rehabilitation and Restoring thier lives to them once released from the Shelter Home.
Post Rescue the women and girls undergo a period of Rehabilitation as per the Govt of India guidelines at our Shelter Homes. During the Rehabilitation they are provided Shelter, Food, Education & Medical,Legal Support, Counselling, encouraged to speak up at their Court Trials, and VocationalTtraining to enable them to live productive lives free of exploitation in the future.
Many of them are handed back or restored to their Homes if the Homes or Families are conducive and supportive for their stay. Few of these girls prefer to stay back after the Rehabilitation to seek better opportunities. They then become a part of our After Care Serivices and live at the Group Home in Kandivali, Mumbai
These girls prefer to complete their education, training or search for job opportunities with the support of Rescue Foundation. At this juncture they need a lot of support, encouragement, counselling.
Rescue Foundation offers them support for 6 months or more with a shelter at the Group Home, or link them to job opportunities. They are also part of the Vocational Training at the Shelter Home. Some of them continue to study and complete these trainings.
We are glad that these girls do not completely break ties with their families but occassionaly visit them during festivals, or special occassions or simply if someone is sick back home.
It is also commendable that these girls after release are willing to hand hold the other new entrants, they act as facilitators and trainers at Rescue Foundation
Quarterly Data
No of Girls 14
No of Girls in Training 14
No of Girls completing thier college / school studies 5
No of Girls working and staying at Rescue Foundation Group Home 7
No of Girls working and staying together in the City 2
Health Training Conducted
Mentrual Hygiene & Gyaenoligical Problems
TB Awareness & Testing
Success Stories
We are glad to share that 2 of our girls are doing good job at their Internship at JW Marriot in Housekeeping & at their Coffee Shop
One of our girl from Boisar has successfully got admission to Bachelor of Social Work at the Prestigious Nirmala Niketan College of Social Work. She has joined the Group Home this quarter and travels to her college daily
Another of our girl has completed her Bachelor of Commerce and has started working with our Finance Dept.
Yet another one who was transferred from our Boisar Home has got Internship at Lakme's Beauty Saloon and learning from the experts. She is also taking care of her two siblings as both her parents have passed away.
Conclusion
Kandivali Home acts as a First Home for girls at our other Shelter Homes in Maharashtra namely Pune and Boisar, who are looking out for jobs in Mumbai. Thus many girls from our Pune & Boisar Home are transferred to the Mumbai Home, where the Shelter Team facilitates and links them to job or internship opportunities
Mumbai Home also has Survivors who have gone through thier own experiences of preparing for job opportunities. These in turn are Mentors and Guides to the new entrants at our the Group Home. They are the ones who show the Way Forward and their experiences in Mumbai
We hope to continue to support our girls in their future efforts of completing studies, training, internships, seeking jobs and having a second opportunity at Life and breaking free of the exploitation.
Your efforts of supporting them will go a long way in enabling them to become the person they always dreamed to be.