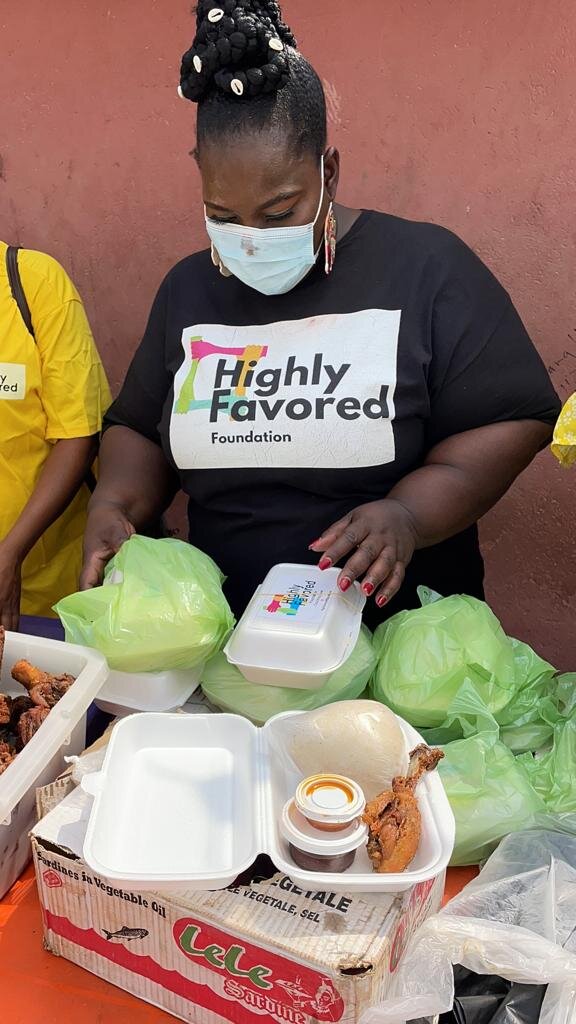 Dear GlobalGiving Donors,
Your generous donations have doubled the joy and happiness of those vulnerable women and kids on the street of Accra -Ghana.
With your support, Highly Favored foundation fed over 400 children on the streets of Accra specifically Circle station in Accra.
Most of these kids travels miles from the northern part of Ghana with their mothers to the capital city of Ghana, Accra in search of jobs to make a living. most of these children are abandon by their mothers to fend for themselves in this tough season where inflation is so high in Ghana,. most of these kids eat out of the trash and leftovers on the streets.
Our foundation fed over 400 of these kids in Ghana all month of February and March 2022. We have also relocated most of these neglected kids to orphanages in Accra and Tema Ghana.
Besides, our team traveled miles to deprived villages in the Ashanti Region and donated food stuffs to over 300 widows with kids.
Highly Favored Foundation will continue our charitable project Feeding the street.
Please find pictures attached.
God Bless you all for your support.
Alberta Ablordeppey
CEO
Highly Favored Foundation
513 40 6833