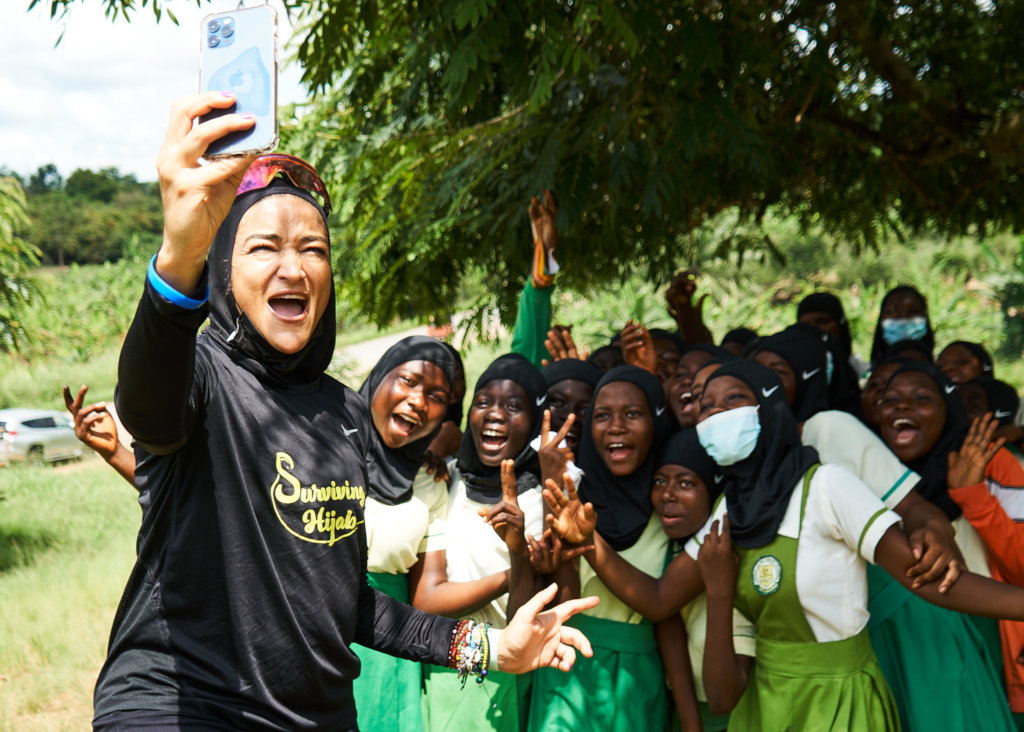 Dear Maji changemakers,
Thank you for supporting Project Maji's Covid-19 response. This is a quarterly update on progress we have made on this project. We are so thrilled to share that in celebration of Global Handwashing Day (October 15, 2021), Project Maji was an official #Sweat4Soap partner. The five-day (12-17 October 2021) global activation attracted support from over 130 countries. Every kilometre logged by runners around the world, was matched by a bar of soap and every 100,000 kilometres with a solar-powered water kiosk for rural Ghanaian communities in need.
The campaign was spear-headed by Nike Ambassador & Dubai-based social activist Manal Rostom. To kick-off #Sweat4Soap on 12 October, Project Maji ran with Manal Rostom and the Volo Community in Volta Region, Ghana. Together, they logged 100 km in support of the campaign. Thanks to Manal's contagious enthusiasm, local men, women and children joined the run as well When running, Manal spoke to community members about the importance of clean drinking water and hand hygiene for good health and well-being. To conclude the run, Project Maji conducted a handwashing training for the local community to emphasize this simple life-saving practice, particularly in the backdrop of COVID-19.
On DAY 2 of the campaign, we hosted a joint press conference with the Ministry of Sanitation & Water Resources in Ghana to introduce the latter as a proud #Sweat4Soap partner. The honourable Minister was herself in attendance and accepted full responsibility for the bars of soap accumulated during #Sweat4Soap to be successfully distributed among rural Ghanaian communities in need.
The total distance covered during the campaign is 277,378 km. In impact terms that is equivalent to 277,378 bars of soap and 2 solar-powered water kiosks donated to Ghanaian communities to shield them from a potentially catastrophic COVID outbreak. Amazing, isn't it?
Finally, we are immensely grateful to each one of you as you continue to extend your support in these uncertain times. Thank you for all you do!
Forever grateful,
Project Maji Team