Project Report

| Jul 19, 2023
Community approach to waste management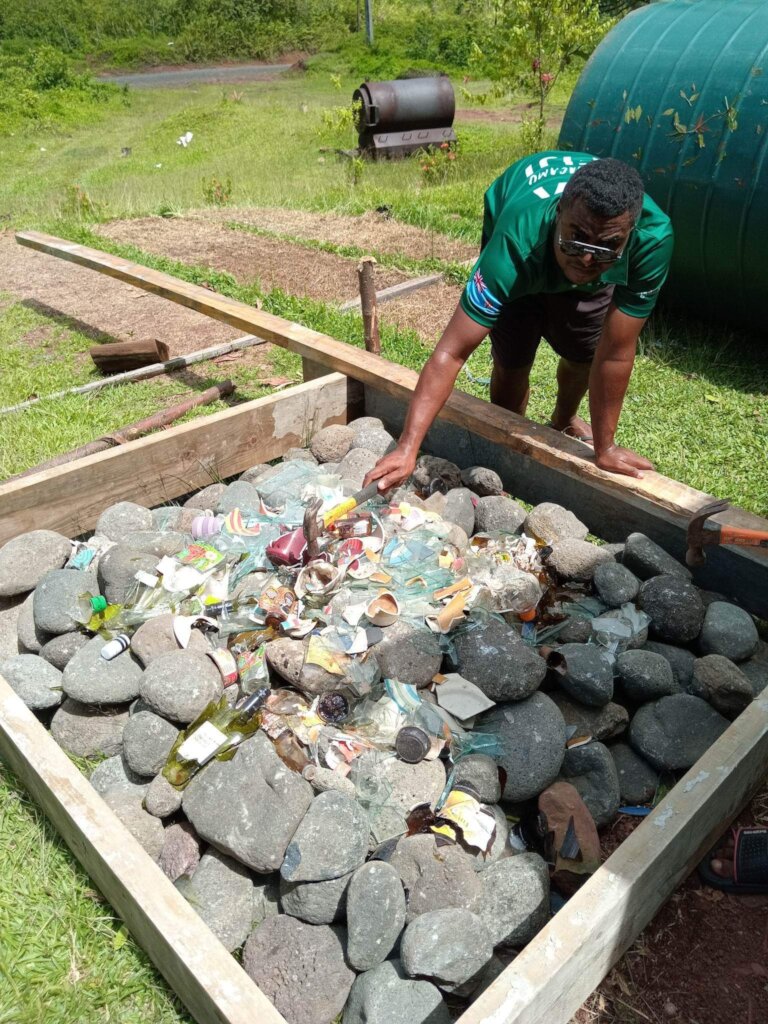 Thank you for your continued support for the waste management project.
Fiji faces many challenges realted to waste management. Producers using larger quantities and types of packaging so all sorts of packaging from bottles and glass to polystyrene and cardboard need to be disposed of. As a result, the need for waste management systems in Fijian villages has increased.
As in most countries, plastic pollution is also significant issue. Plastic waste that is not managed properly can end up in rivers, oceans posing a threat to ecosytems. Plastic is also an issue in Fiji when lack of waste management systems can lead to the plastics being burned. This creates toxcicity issues affecting the environment and community members.
Our project works on developing systems of waste management. We work in partnership with the communities of Dawasamu and Bureiwai district and we have continued to expand our waste management project primarliy through waste and recycling disposal stations and through awareness raisin and education programs.
We embrace a collaborative approach. The community identifies issues and we work together towards long term solutions.
The main steps for this project are

1) Surveying the village community to see where their needs are and how they can be supported.
2) Identifying and prioritizing the needs in that community.
3) Working with the community to find solutions to waste management.
4) Ensuring the solutions are supported with education and awareness programs.
5) Implementing the solutions which includes establishing waste disposal points.
6) Monitoring the program with te community to ensure it is effective and to identify any further needs.

With this approach we are confident we can keep expanding this project to reach all of the communities in the district and make a significant impact.

Your support for this waste management project means that we are able to support an increasing number of villages to have systems as well as education programs in place.

Your contributions are appreciated by the project team as well as the communities benefitting from recycling and waste disposal stations.
Thank you.