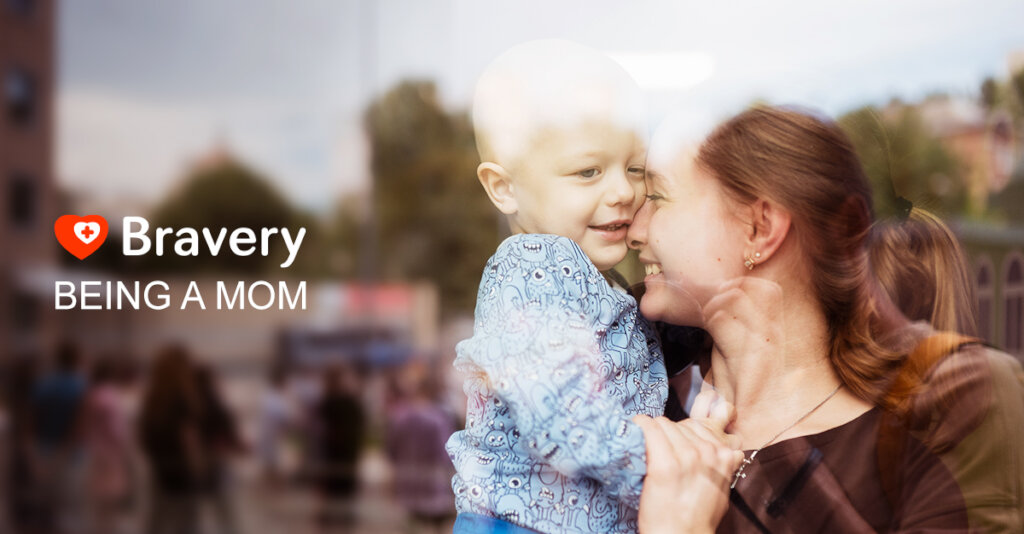 Dear Donor,
This Sunday lots people around the globe will celebrate a very special Day. On the eve of Mother's Day, we want to show you examples of impressive bravery. These are stories of those who always need to be strong. These are stories of mothers who had to protect their children both from Russian bombs and cancer.
The mother of a 13-year-old Kyrylo found out about her son's diagnosis on February 23. The boy was undergoing chemotherapy to the sound of sirens, and during the air alarms, the mother was carrying an exhausted son from the fifth floor into the bomb shelter. And all of this — while being pregnant.
Mariya's mother spent two weeks with her sick daughter in the basement of their house in an occupied village near Mariupol. In March family risked heading west in the absence of "green corridors" through Russian checkpoints and occupied territories.
Danylo's family met the war in Sumy. After the beginning of warfares and shelling, they decided to return to their hometown in the Sumy region, Konotop. The mother learned to do the chemotherapy on her own in the basement of their house to continue her son's treatment.
Thanks to the support of donors like you, Kyrylo, Mariya, Danylo, and hundreds of other children have an opportunity to continue their treatment in European hospitals. Despite everything that happened, mothers remain incredibly strong: they don't give up, believe in victory, and get used to living in a foreign country.
Please, keep helping children fight cancer. After all, bravery is being together.