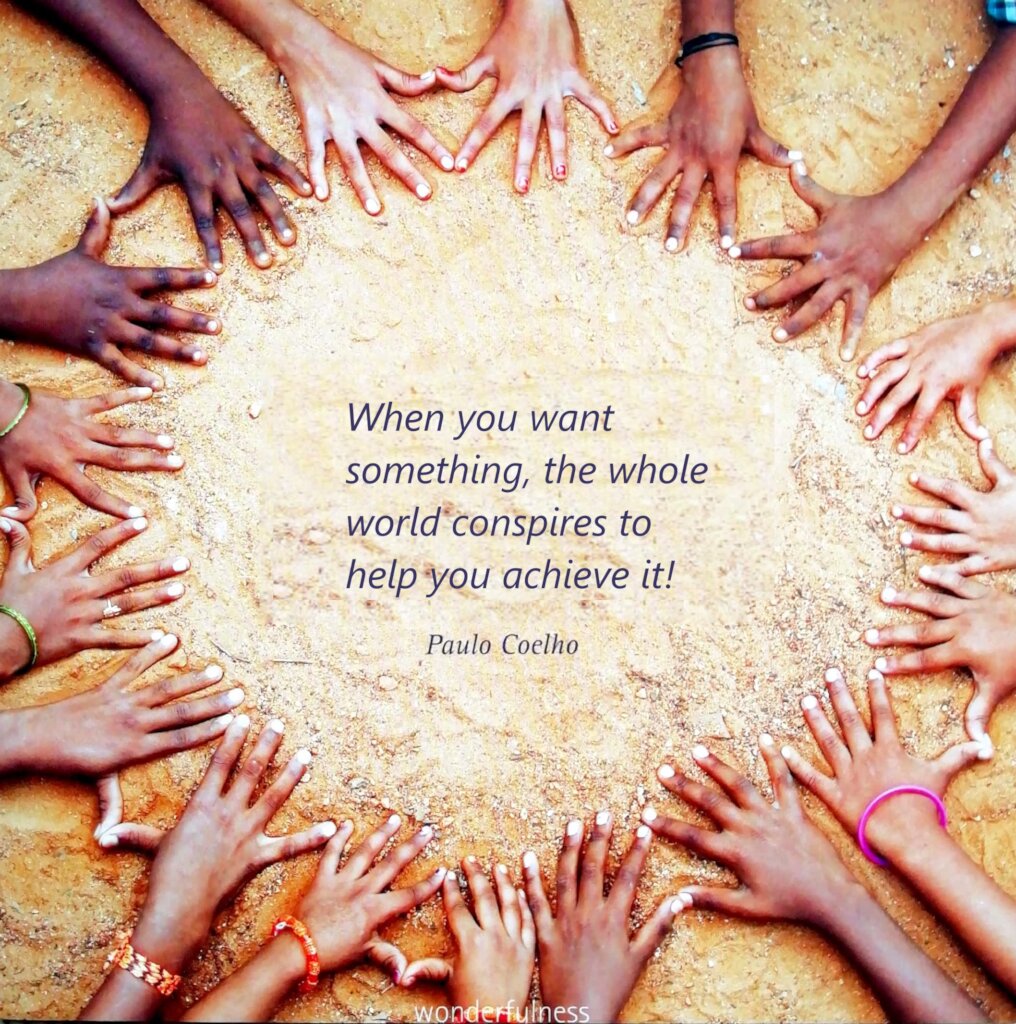 SAM's WORLD
SAM is a very special place where young children can learn, play and interact with other children of their own age in a safe, relaxed, modern and well equipped building. It is one of the best kindergarten facilities in the Namugongo neighbourhood and caters for the youngest age group on our campus, the 0 to 6 year olds.
SAM's Place on the campus.
Although built in 2018 as a small home for babies, the facilities are ideally suited for it as the Samaritan Day Care and Kindergarten, SAM for short. SAM had only been open a few months when the Covid-19 pandemic hit and unfortunately caused its closure for nearly 1 ½ years.
Since the education system restarted in Uganda our organisation realised that there is an increased need, and demand, for pre-school facilities. SAM has therefore concentrated its efforts during this last school year into providing more places for 3-6 year olds. In total 70 children have attended SAM in the school year, 6 of which have been fully sponsored by our charity.
SAM also acts as a feeder for our Samaritan Primary School (SPS), which has 7 classes P1-P7, for 6-12 year olds. 418 pupils attend SPS, 92 of whom are sponsored. SPS in turn feeds the Namugongo Secondary and Vocational School (NSVS), which provides high quality secondary and vocational education for 610 young people, with 92 receiving sponsorship. In addition there are a number of students who have gone on from NSVS, with our sponsorship, to Higher Educational Schools, Polytechnics and Universities.
SAM, SPS and NSVS are all partly self-supporting, generating part of their income from pupils and students whose families can afford to pay. This allows our charity, together with our generous donors, to support and sponsor children and young people who otherwise wouldn't be able to afford any education.
SAM's Place within the organisation – Kinderhulp-Afrika
Kinderhulp Afrika (KHA) is a Christian charity that looks after some of the most vulnerable children in Uganda, a country where the AIDs crisis created huge numbers of orphans. Since 1987 we have been providing these children with education, accommodation, spiritual and medical care. Our aim is to see them grow up to become healthy, responsible individuals who can meet their own needs in every aspect of their lives and contribute to Ugandan society.
The charity KHA owns the Namugongo campus, its buildings and other facilities, including a medical clinic serving the local area. The schools and clinic therefore benefit greatly, as they pay only a nominal fee for the site facilities and utilities.
All children need care, love and attention, especially when there are no parents around to give this. Our charity has 5 key core values, which underpin the basis of all our work, and we strive to centre everything we do around them.
We are Compassionate to the children and do everything we can to help them.
Maintaining the local culture is so important for the development of the children. We provide education in accordance with local standards. The executive officers and staff on the campus, the teachers, managers and other professionals that we employ are all local Ugandans. In the holiday period, the pupils go back to their guardians or families, wherever in the country, to keep those local ties.
Self-Reliance is our final goal for the individual child, as well as for the executive organisation in Uganda. We encourage local Ugandan fundraising and entrepreneurship, in order to reduce the dependency on funding from abroad.
We are Maximally Involved with, and fully dedicated to, the care of children in Uganda. Our commitment can truly make the difference in the life of a child!
The basis and the integrity of our work lies in our Christian Identity.
Our slogan is "FROM HELPLESS TO HOPEFUL, GIVE A CHILD A CHANCE!"
Our methods of fundraising include sponsorship of orphans, general donations, distribution of newsletters, social media information, and specific campaigns at schools or in businesses. We submit applications for project based activities to various trust funds and we crowd- fund.
SAM's Place on GlobalGiving
Our charity has been active on the GlobalGiving (GG) platform since 2015 and are delighted that we have received so much support through them. To date we have raised more than £57,000 ( €65.500) for our various projects and several 'micro-projects '.
We write regular reports about SAM and the micro-projects, all of which are posted on the GlobalGiving platform, and we participate in their various fundraising campaigns and activities.
GG, quite rightly, performs rigorous due diligence on every organisation in the GG community in order to ensure they are performing charitable work in a transparent and accountable manner, and that they meet requirements for registration with their local government. We welcome this oversight and cooperate with all the customised vetting for corporate giving programs and international grant making that GG provides to 175+ countries.
Giving Tuesday 29th November 2022.
As many of you know, this is a yearly international day for charitable giving that follows Black Friday and Cyber Monday.
This year GG is offering a $1,200,000 Incentive Fund that will be distributed to participants proportionally based on final fundraising totals. Therefore the more funds our organisation can raise during the 24 hour campaign the more 'prize' money we will earn!
This year on Giving Tuesday we would like to raise funds to buy £13 (€15) Christmas hamper presents for our children and £26 (€30) presents for our wonderful staff. We would be so grateful if you could help us do this and make this years GG Giving Tuesday a great success! You can donate to SAM via this link:
https://www.globalgiving.org/42553
You can donate in $, £ or €!

'Giving Tuesday' lasts a full 24 hours and starts at:
midnight ET in the USA, 5 am GMT in the UK and 6 am CET in Europe.

Climate friendly and Coronavirus proof Christmas Presents!

Look no further! Sending a GG Gift Card and asking the receiver to support SAM is an environmentally sustainable and long-lasting gift… plus it's easy!

Just click this link: https://www.globalgiving.org/gifts/ to buy and send your cards digitally. The recipient can then choose which project to support, so it's very important that you kindly ask them to donate their card to SAM! www.globalgiving.org/42553
Every donation is welcome! Kinderhulp Afrika runs solely on donations and we are grateful for all the support we receive.
Thank you!

Thank you for your support and continued interest during this very difficult and uncertain 2022. If you can't give now, we completely understand, and would be grateful if you can help us by sharing the link and telling your friends about the work we are doing and all that we are achieving in Uganda.
Please visit our website for more information and regular updates: https://www.kinderhulp-afrika.nl/en/

If you have any questions, please do not hesitate to contact the office via the website or myself personally, jill@kinderhulp-afrika.nl, I would love to hear from you.

I would like to take this opportunity on behalf of all the staff at SAM, the Children's Welfare Mission and Kinderhulp Afrika to wish to and your family a Very Happy Christmas and Best Wishes for a healthier, happier, and safer 2023!
For all of us, "FROM HELPLESS TO HOPEFUL"!