Project Report

| Apr 25, 2022
International Women's Day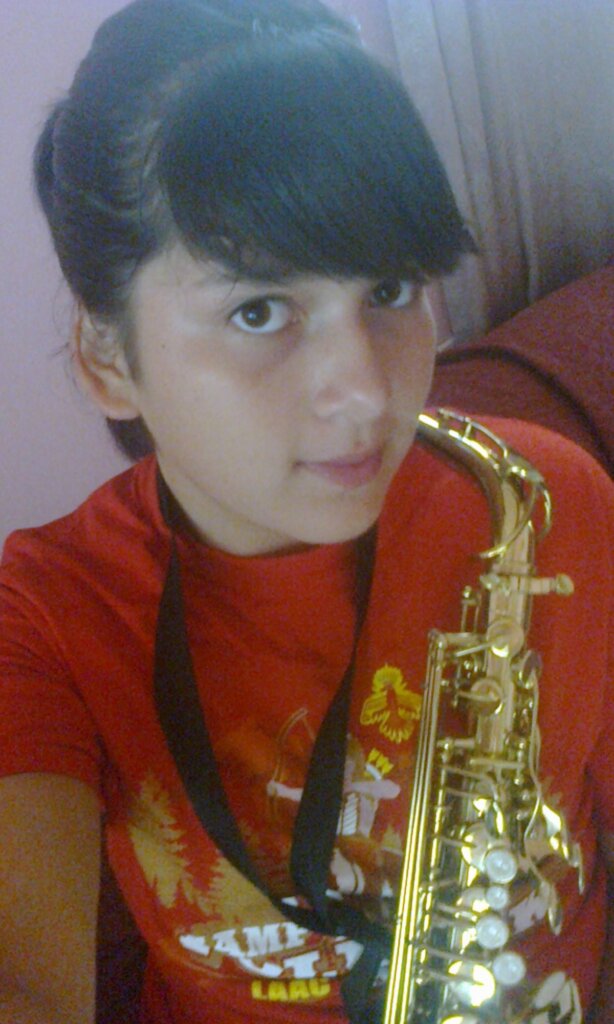 Last month, March 8th, was International Women's Day. Our organization greatly desires, and incorporates into our mission, to undergird not only women but International young women, who need support and encouragement to ensure their future. A number of things in the third world nation we serve can prevent these opportunities from ever being afforded to them: Over crowding in public grade school that leads to a student lottery system choosing who is allowed to attend the following year of school; Not being able to afford private school as an option; Having to quit school to work and help their immediate family; Experiencing an unplanned pregnancy and not being able to complete or attend any continued education. All of these are circumstances we have known to be unfortunately all too common. But to rally around one and help them help themself end a cycle of generational poverty or lack of education or both, can bring change and give hope.
This quarter, we want to highlight a couple of young women in Tijuana Mexico whom we have actually shared their stories before in our earlier GlobalGiving projects. With your help we have been following and sponsoring their lives through various educational and even health needs since they were very young.
Genesis just got married this Spring. She is about to finish university and has a promising future in law work. Her older sister has already completed a law degree ahead of her. Genesis took a special interest in wanting to play the saxophone 8 or 9 years ago. We were able to sponsor, through a faithful supporter, not only getting her a saxophone but also private lessons with an accomplished sax player who sits with the Tijuana Orchestra. It was so very special when, at the wedding of Genesis, her music teacher played Saxophone for the bridal procession and her own bridal march. We are confident this young women has a bright future.
Angie just graduated nursing school and is now working an internship at a local Tijuana medical facility. She at, 11 years of age, had been diagnosed with a cancerous tumor. After a season of treatment, that our organization was able to help finance, and recovery she decided on her own that she wanted to help other sick people one day. We could not be more grateful for the opportunity to help her with private public school, university tuition and all the support she needed to earn a degree in nursing. All thanks to your help and partnership.
Nurse Angelica - The oil lamp in Angie's hand is an international symbol for nurses widely known to symbolize Florence Nightingale and her transforming work in the nursing profession. Her lamp became synonymous with goodwill, reliability, and compassion, which are all attributes that are highly desirable in the field of nursing today. [Google]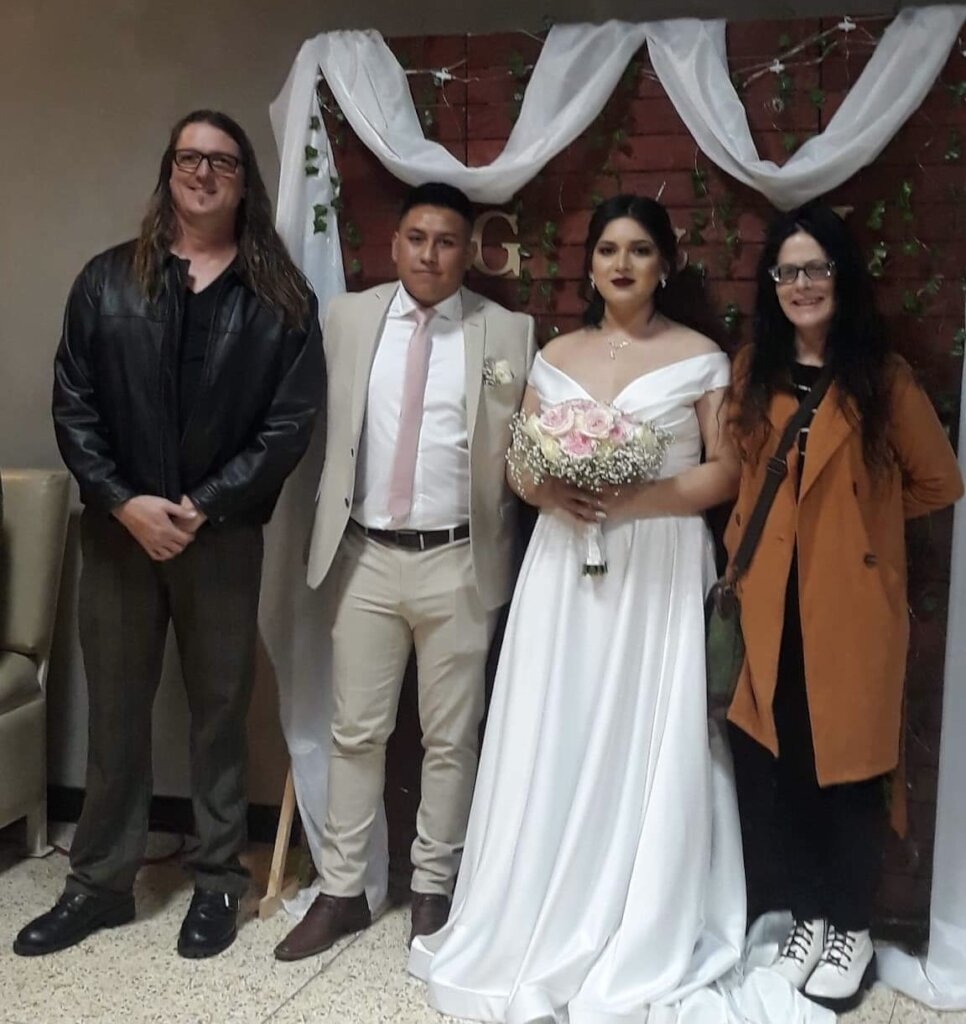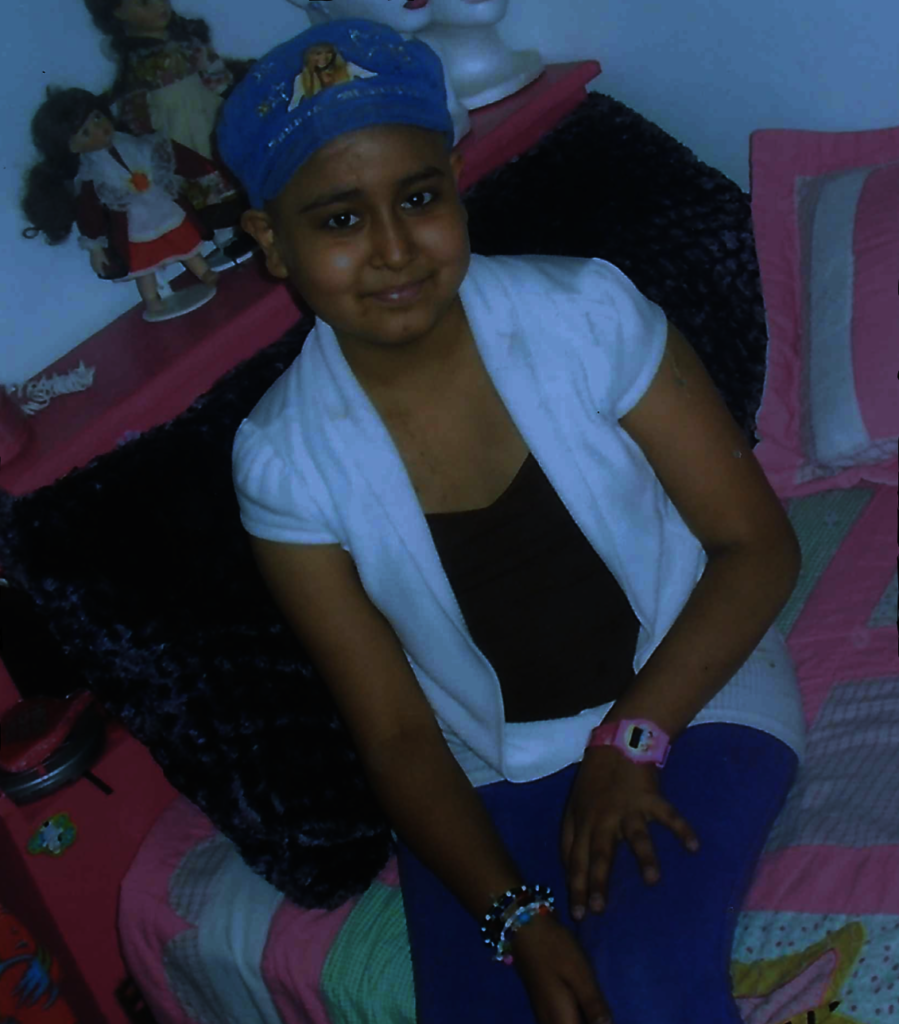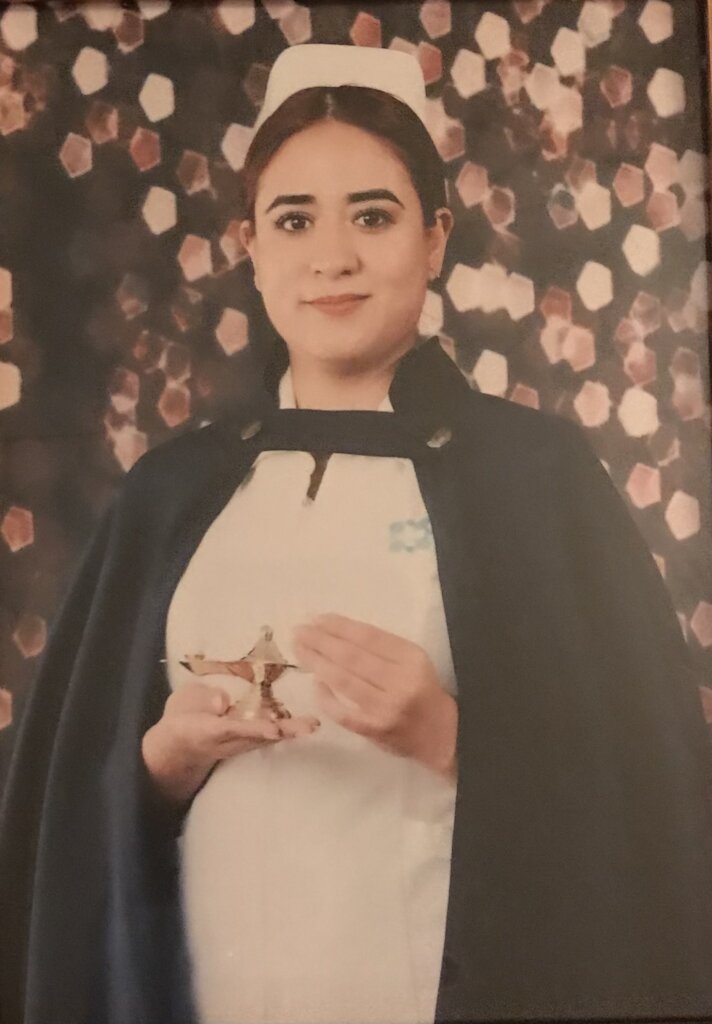 Links: