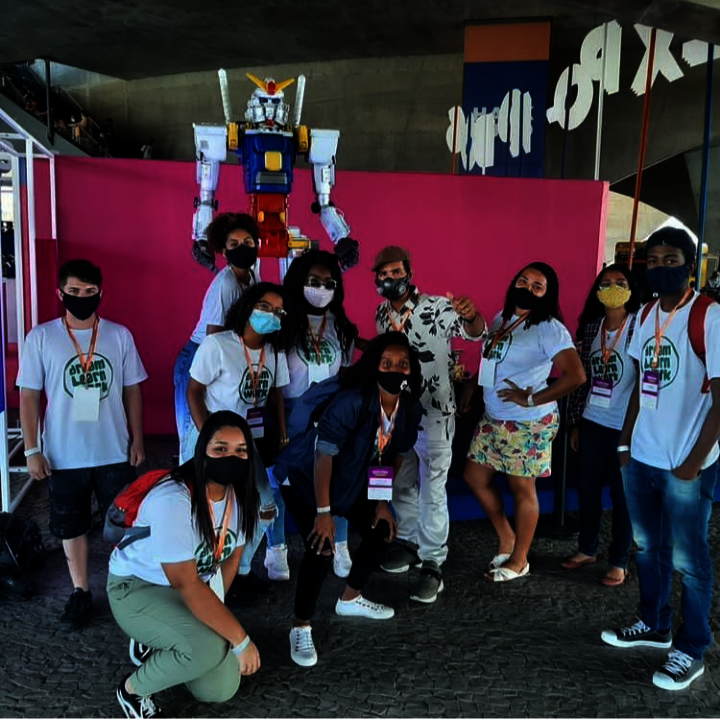 DLW is a Norwegian NGO, and our mission is to give brazilian young adults, from less developed areas, a fighting chance for a better future, through access to quality education and decent employment opportunities.

Introduction
Dear friend of Dream Learn Work, new features and social actions from our 4rd quarter of 2021. As we all know, still many challenges increased due to the global pandemic impacts on everyone's lives, but DLW remains solid on our mission with our participants and their families during such adverse times. Thank you all for your continuous support and engagement with our organization. Here are some of our latest updates.
OCTOBER
DLW partner online activity
In October, our organization, together with a corporate partner, released important material on the need for women to enter, remain and grow in the energy industry. This has been a collective struggle and construction of our organization to strengthen the UN development goals of access to quality education and gender equality.
This initiative is a continuation of the virtual lecture cycle "Diálogos que Multiplicam", an initiative of Equinor Brasil with its partners. In all, there are 50 spots available to participate in the sessions, which last 1h30 and take place via Google Meets, free of charge for all of the participants.
Survey of job losses in favelas
Survey reveals that 54% of Rio's favela residents lost jobs in the pandemic. The research by Coletivo Movimentos analyzed the impact of the pandemic among the residents of Alemão, Maré and Cidade de Deus. Among the problems, the increase in domestic violence and the relationship between racism and depression were also highlighted in the study.
We continue with the urgency to keep strengthening collective organizations from civil society and individuals through innovative projects that serve as exemplary models.
Volunteering celebration for teachers
During October DLW payed tribute to all our professors and volunteers who have dedicated their time to sharing knowledge and inspiring our participants. Thanks to all the teachers who, in addition to teaching, transform people and change lives. We continue together in this collective construction!
NOVEMBRO
Gastronomic course progress
During November, our participant, Maiara, a student in the 6th period of the Faculty of Nutrition at UFF, told us a little about the classes in the qualification course in Professional Confectionery at Instituto Gourmet and about the challenges of her professional and academic trajectory.
"When I started working at Easter, I was already in love with the profession, I thought about taking a course to go deeper and become professional, but it would be impossible at that time, as I didn't have the conditions. I'm loving to become a professional in something that I'll be able to unite with my academic knowledge. As a future nutritionist and professional confectioner, I want to say that I feel my dreams come true," says the young participant.
DLW'ers at Digital event
On November 7th, we were invited by our corporate partner, Brunel Brasil, to participate in an amazing event, HACKTUDO. Our youngsters were very excited by the invitation, which would mark our resumption of in-person activities and external visits.
It was a very memorable day for the 30 Dream Learn Work participants, with lectures, 3D forest, drone race and many other innovative experiences for the DLW'ers.
Giving Tuesday Campaign
During this month Dream Learn Work continued and incentivated our #GivingTuesday Campaign to inspire youngsters from Rio to dream about a better future through access to quality education and decent work opportunities. Our organization continues to fulfill our mission. Give hope!
DEZEMBRO
DLW'er course conclusion in beauty area.

In an emotional statement, our young participant, Yasmin, talks a little about her trajectory as a participant and about the importance of the positive social impact that access to quality professional qualification and humanized follow-up has on our beneficiaries and their dreams.
"First of all I am grateful for the opportunity that DLW has given me, since I joined the project, it has completely changed my life, before I was just a young 21 year old girl with no idea what to do, today after the opportunities I received, I am a 25 year old woman.