Project Report

| Mar 17, 2021
Dream Learn Work 14th Report on GlobalGiving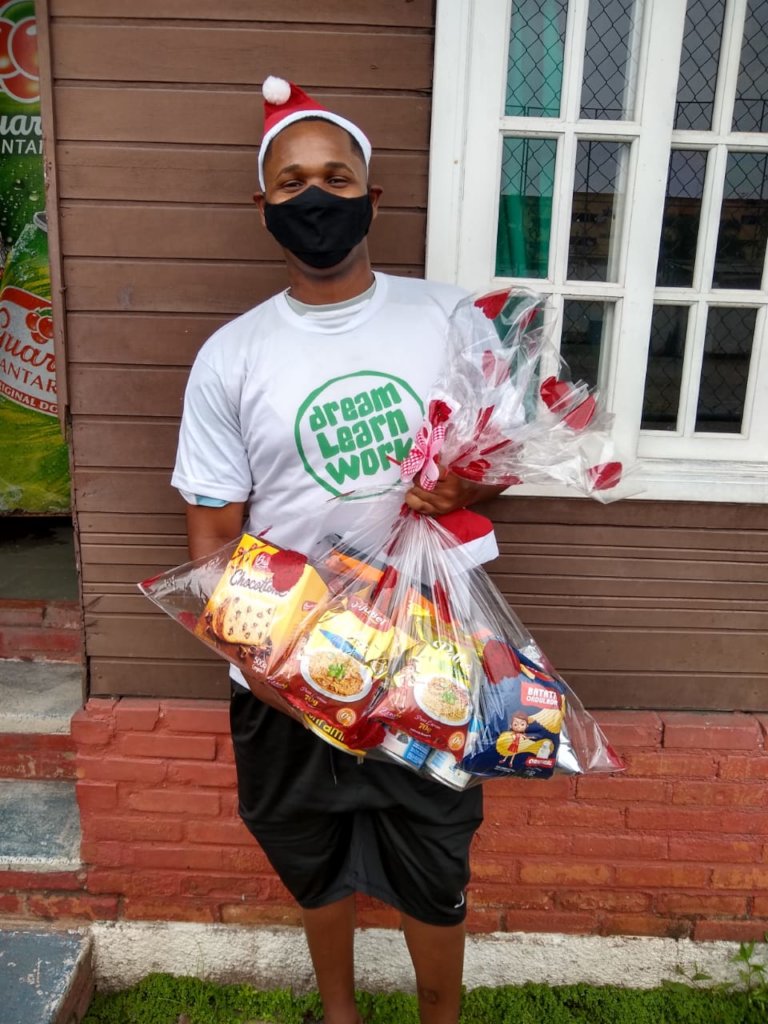 DLW is a Norwegian NGO, and our mission is to give brazilian young adults, from less developed areas, a fighting chance for a better future, through access to quality education and decent employment opportunities.

Introduction
Dear friend of Dream Learn Work, many new features and social actions from our 4th quarter of 2020. Last year our challenges increased due to the global pandemic, but we remain firm on our mission with our participants and their families during such adverse times. Thank you all for your support and engagement with our organization. Here are some of our latest updates.
OCTOBER
Social Partners Mobilization
In October, our organization held many online events and one of these gatherings happened with our local social partners to talk and debate together about our participants and try and find collective solutions during such adverse times with our respective perspectives for the future.
During the event all of our partners talked about the DLW partnership, collective actions and also shared their respective experiences and challenges throughout the current moment. It was a great opportunity to exchange knowledge and different experiences and how it is so necessary and important for social organizations to remain united and strong!
NOVEMBER
Black Awareness Month
In November, Dream Learn Work's sent out a invitation for our webinar about: "The fight against racial discrimination: experiences, resistance and combat. The event was to celebrate Black Awareness month, remember and highlight the fight against racial discrimination, stimulating, even more, the debate about opportunities that result in more social justice for black people.
DLW understands that this type of debate and efforts need to be a daily mission and, therefore, we promote and continue believing in a collective construction that empowerment and promotes diversity and inclusion, in addition to concrete affirmative policies, with the commitment to make our society a better place.
DECEMBER
Corporate Social Responsibility
In the last three editions of Rio Oil & Gas, Innovasjon Norge and Innovation Norway South America has invited us to the Norwegian Pavilion to connect with the Norwegian network in the Oil & Gas industry in Rio de Janeiro and meet new connections.
Dream Learn Work was honored to talk about "Corporate social responsibility post COVID-19" along with some of our partners, such as Equinor and Kongsberg. Every year has been a great success and brings a fresh breeze of positivity to the industry. This year will not be different.
Our mission and values to keep on inspiring DLW'ers from Rio de Janeiro to dream about a better future through access to quality education and decent work opportunities, and we understand the need of this support in a post pandemic scenario, so that these younsters continue having a fighting chance in pursuit of your goals and dreams.
Christmas Box Distribution
The distribution of these Christmas boxes was very special and certainly another collective victory, thanks to the engagement and success of our network, corporate and institutional partnerships and true willingness of so many people that also fight for social justice.
Our efforts on behalf of our participants have been rewarded with good results and we still hope for a better tomorrow, even during such adverse times. The DLW fight against COVID-19 via our fundraising project, started in March of 2020 and we continued with the distribution and support to our participants during the pandemic.