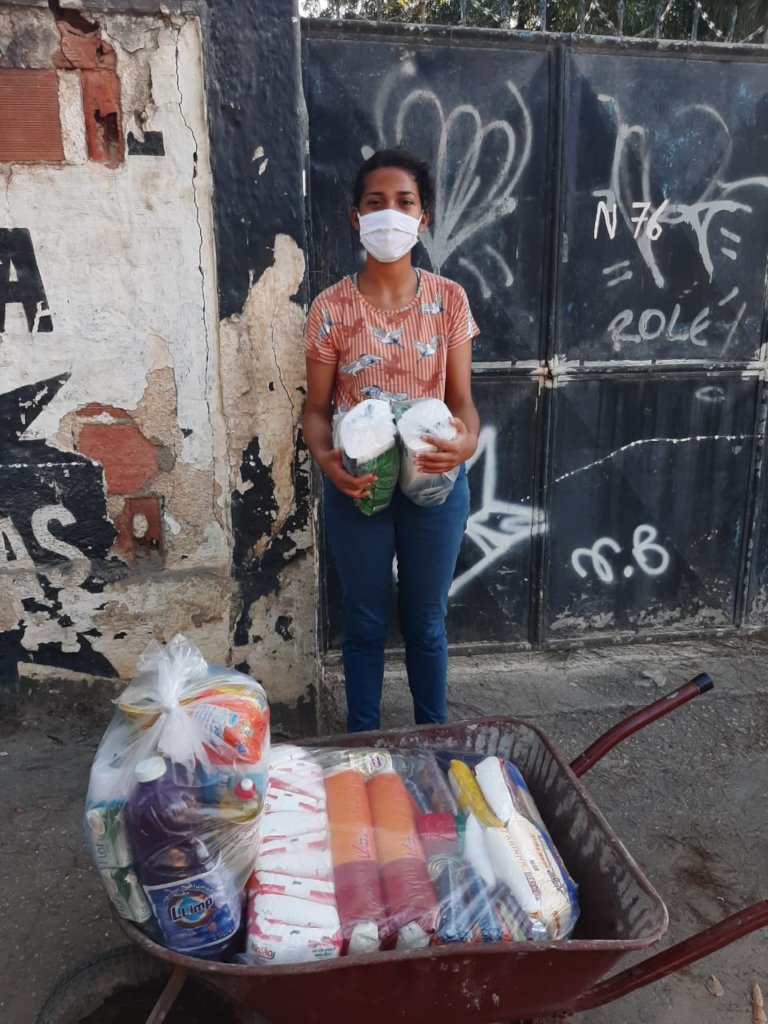 DLW is a Norwegian NGO, and our mission is to give brazilian young adults, from less developed areas, a fighting chance for a better future, through access to quality education and employment opportunities.

Introduction
Dear friend of Dream Learn Work, many new features from this second quarter of 2020. This year our challenges increased due to the global pandemic, but we remain firm in our mission with our youngsters and their families in a situation of socioeconomic vulnerability. Thank you all for your support and engagement with our organization. Here are some of our latests updates.
APRIL
DLW against COVID-19
Our DLW against COVID-19 fundraising project started in March and in April we were able to begin the distribuition to our participants.
Thanks to the collective commitment of our partners from local NGOs, financial partners, volunteers, donors/supporters and DLW'ers, we are managing to reach and fulfill our goals of collecting material and distributing them, and we continue the fundraising campaign to ensure more grocery staples, cleaning and hygiene kits for these families, given the health and socioeconomic impacts during the COVID-19 period.
MAY
Altera Infrastructure Partnership
With great happiness DLW announces another financial partnership. We welcome Altera Infrastructure, formerly part of Teekay, to our network of partners. Their connection with Norway and Brazil is another synergy between the two parties and only strengthens our common relationship and interest.
COVID-19 Campaign Support
DLW would like to thank our friends and supporters from some of our global network. Their financial donations for our campaign to buy and deliver grocery staples and personal hygiene and cleaning supplies has been fundamental during pandemic times!
With these donations, we are managing to help our participants and family members, in situations of vulnerability.
JUNE
Black Women and Labour Market
It takes a lot of strength, courage and determination to overcome life's obstacles and DLW takes advantage of this space to talk about black women and their difficulties in accessing the labour market. We have many challenges and the dreams of the participants are unlimited.
We thank our network of partners, volunteers and workforce for being with us in the journey for collective transformation. DLW works to change this inequality scenario and promote more equity and social justice!
LGBTQI+ Pride Day
June 28th is the international day of LGBTQI+ pride. Despite the achievements, prejudice is still an issue that makes it difficult to enter the labor market. Even so, stories that overcome that encourage us to continue fighting for inclusion.
One of our participants, recently graduated in the Professional Cook course with an emphasis on Social Gastronomy at a partner educational institution and featured their campaign this year.