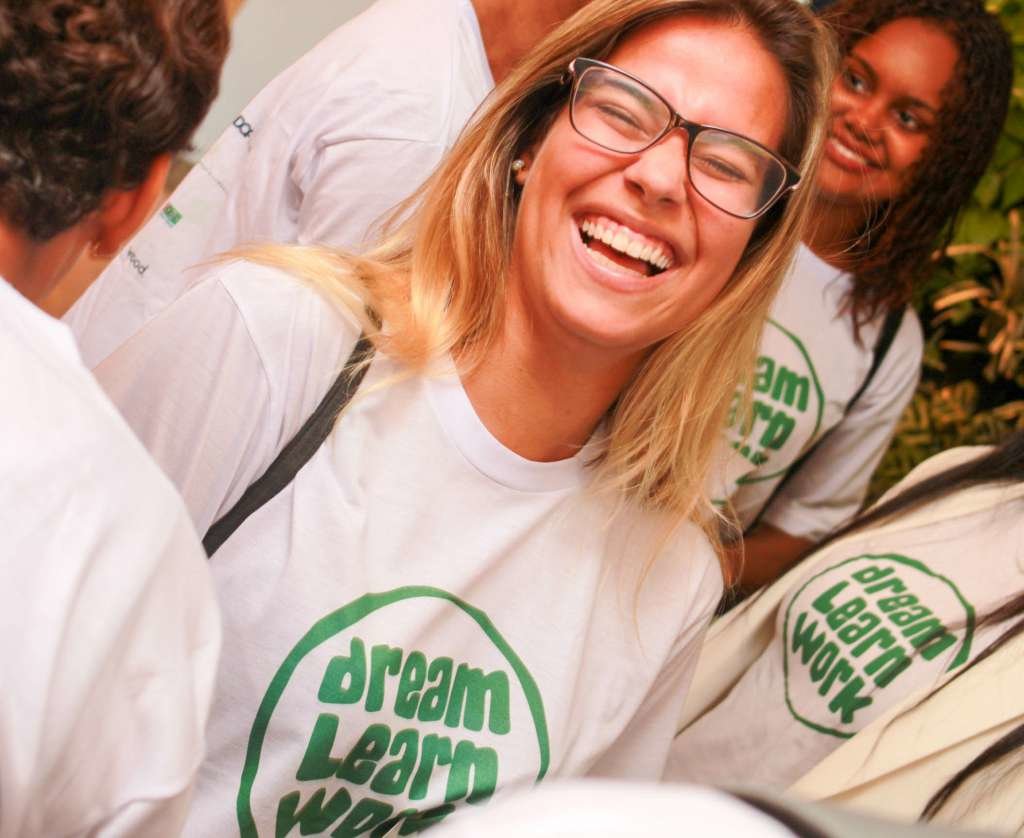 DLW is a Norwegian NGO, and our mission is to give brazilian young adults, from less developed areas, fair opportunities for a better future, through education and employment.
Introduction
Dear friend of Dream Learn Work, many new features from this first quarter of 2020. The year has already started at full speed and we have some exciting news to share with you. Thank you all for your support and engagement with our organization. Here are some of our latests updates.
JANUARY
DLW Graduation Ceremony
Our traditional event took place in January, and this year we were celebrating a historic goal. The completion of 113 courses that included various types of professional qualifications, as well as technician courses, language courses and even completion of a college undergraduate! It was a year of great results for our organization and for our participants.
The ceremony included the participation and speeches of many representatives of companies that support and believe in our work, as well as a very motivating speech by the Consul General of Norway in Rio de Janeiro, Marianne Fosland. Throughout the event, several participants gave inspiring and thankful testimonials about their trajectories with DLW.
FEBRUARY
Students follow-up & mobilizations
Our month of February this year was mostly reserved for planning future events and mobilizations, in addition to individualized follow-ups of our active participants. In the search for continuous professional qualification and placement and/or replacement in the job market.
MARCH
Gender Equality and Sustainability
DLW held the seminar "Gender Equality and Sustainability" whose theme encompassed several UN SDGs, and we would like to thank immensely everyone who was able to attend the day, and all the speakers in general, and in particular, to all the incredible women speakers, who shared their experiences, knowledge and voices. Leaving a strong messages to everyone present.
Leme Beach Cleaning
Our organization promoted a super beach cleaning campaign, held in Praia do Leme in celebration of the International Women's Day, aiming at the debate and collective awareness on issues about gender equality and sustainability.
Our efforts resulted in 120 kg of waste removed, including micro waste, from the beach in just 2 hours of mobilization! It was a great weekend schedule on a Saturday morning, not only to leave the beach clean, but also to bring together families and friends who set out to learn, teach and act on behalf of Mother Nature and show that the transformation is collective.
New Kincaid Partnership
In 2020, Kincaid has decided to start investing in Dream Learn Work.They have been helping our organization with legal issues on a pro bono basis, and have always supported us in our mission to give young people from non privileged areas opportunities for a better future through access to education and professional qualification, since day one.
In recent years, they have shared their office space to hold our traditional annual graduation ceremony for our participants. A very special moment, that manages to synthesize all the struggle and conquest of our young people in the pursuit of their dreams.