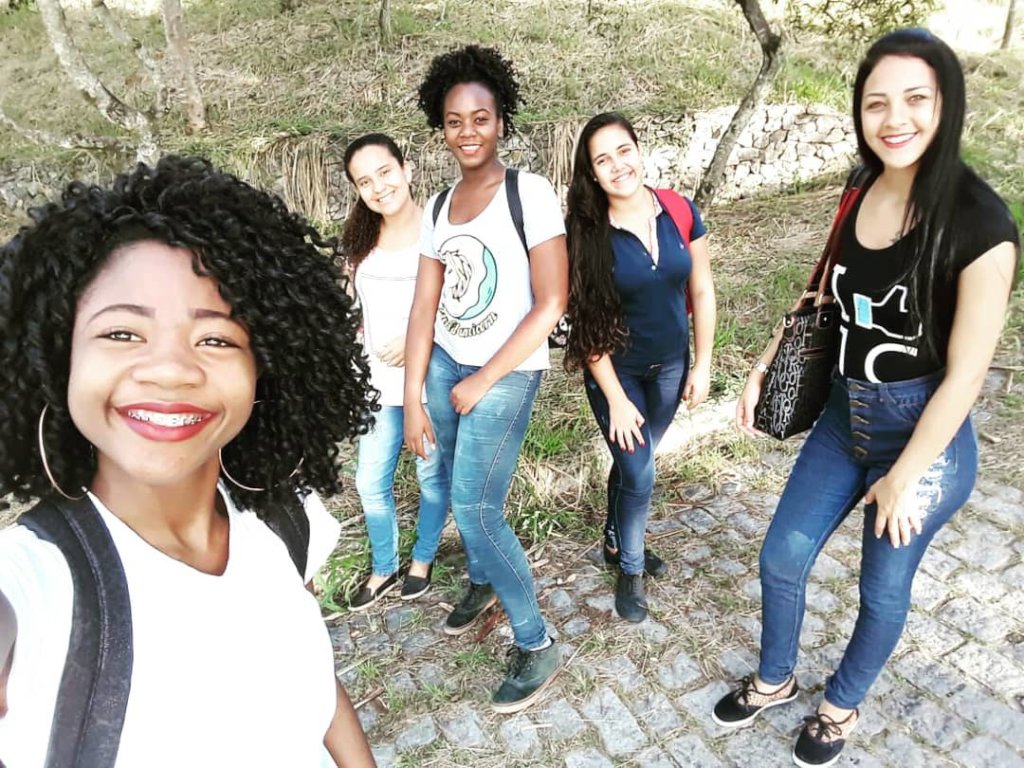 Dream Learn Work's mission is to
give youth from less developed areas opportunities for a better future through education and employment.Introduction
The year is flying by! We have participated in a number of events and activities and have a lot to share. This report outlines Dream Learn Work`s activities on the second quarter of this year.
2018 Courses
Dream Learn Work recruits participants from social projects that work in less developed neighborhoods. These local projects contribute in the completion of basic education and the development of life skills. Dream Learn Work offers the next step: professional skills development and the support to enter the formal job market. Our amazing (and small) team have recruited 52 new students this year. These participants have received guidance and had their educational path prepared with the support of the NGO they are linked to. Today we have 111 participants enrolled in our program, some are at the end of their educational journey and starting to work and change their futures, others are starting with us.
DLW has developed a model for training that all participants need to follow. They need to demonstrate motivation and dedication to complete each level and proceed to the next.
Level 1 -
Basic knowledge and introduction to a subject. Aim: Assess skills and motivation. 2018: 34 courses committed so far.
Level 2 -
Longer courses, following the introductory course. Aim: Prepares for an entry level position in a company and to follow on to a technical course. 2018: 16 courses committed so far.
Level 3 -
Vocational training course. Aim: attain a recognised professional qualification. 2018: 4 committed so far.
Level 4 -
University degree.
APRILStarting well
Five new recruits from social project Karanba have started a First Aid course at Red Cross in São Gonçalo with the dream of becoming health professionals in the future.
Good Deeds Day
DLW has been invited to participate at the Good Deeds Day events in Rio de Janeiro for the second year running. Good Deeds Day started in Israel in 2007 and today is organized all over the world. It is an international day of volunteering, uniting people doing good deeds for others and the planet. In Rio de Janeiro there are two days of events, one is a fair with stands and shows, where volunteers can see the work of social projects. The other is an action day, when social projects organize their own events to engage volunteers and do good. As we work with professional qualification and vocational training, this year we decided to talk about the importance of professional networks and connections, promoting the exchange of experiences between volunteers and our participants. Making connections.
MAYEvent organized by SESI
DLW was invited to participate in an event promoting social projects, sponsored by O GLOBO - Brazil's main national media channel and SESI - the industry social service organization. SESI develops actions to promote health, education, sports, leisure and culture targeted to workers, businesses and society in general.
Knowledge sharing event
At DLW we believe in the power of shared knowledge. As we work in partnership with six social projects, DLW has started to organize meetings between all of our NGO partners. This initiative was created so we can learn from each other and improve our processes. In May we had our third meeting, held at Instituto Rogerio Steinberg in Jardim Botânico. It was a great day.
Corporate visit
DLW had the opportunity to take a group of participants for a visit at Wood´s base in Macaé, located at 180 km from the city of Rio de Janeiro. Wood provides a range of engineering, production support and maintenance management services to the energy and industrial sectors. These visits are crucial for participants to get a better understanding of life at work and see their vocations in a practical setting.
JUNE Graduation
Paula, one of our participants, graduated in a professional chef course at our partner Gastromotiva. Gastromotiva is an organization that uses the power of education, food and gastronomy as social change agents, aiming to transform lives of people in conditions of vulnerability and social exclusion. She is already working in a catering service and very happy.
Story of success
Rafael is one of our participants that has completed the full Dream Learn Work's cycle. After finishing his vocational training in administration, he went to study International Relations and English while working in a
bureau de change
in Rio de Janeiro. Through his mentor, he was able to have an international work experience last year in an important financial institution abroad. As he did well, he was asked to return and stay for a year. He is now working and living in Luxembourg. Well done Rafael!!
Farewell
This is my last report as this project leader and DLW's General Manager, as I have decided to leave. This decision has been motivated by my desire to develop projects related to urban mobility, continuing my fight for social inclusion in a different way. A special thanks to the DLW's amazing team, without them nothing would have been possible. My appreciation and gratitude to all collaborators and to the people that believe in this incredible project. Best of luck to my successor, Jeanette Lorvik and thank you again for your support!