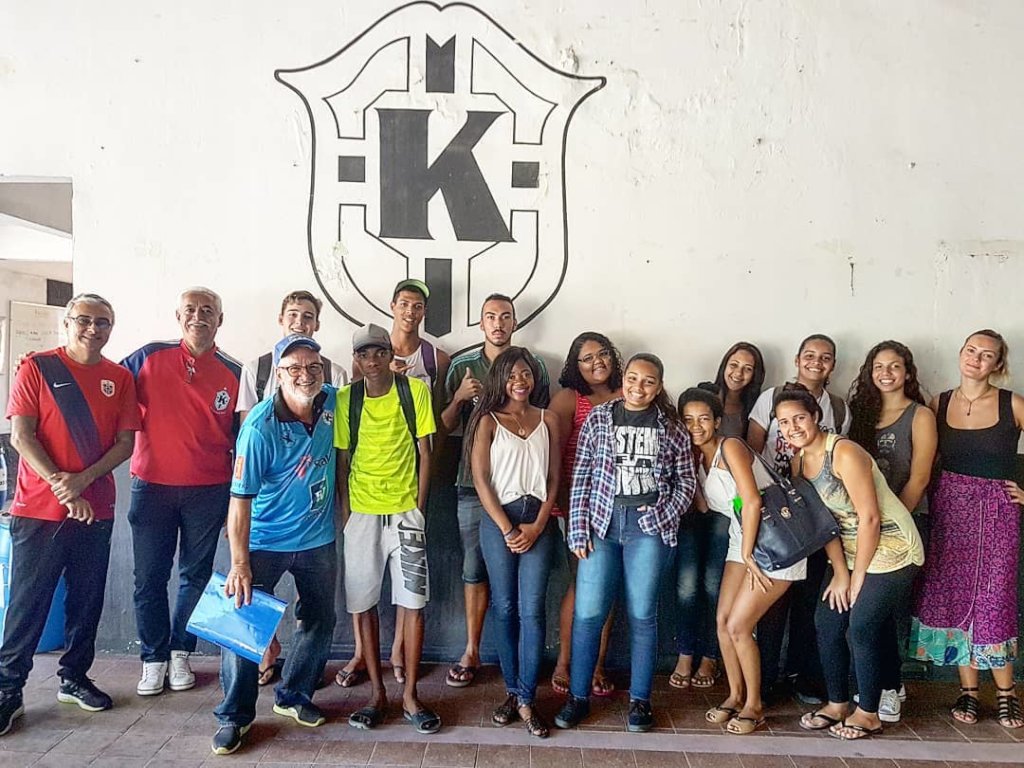 Dream Learn Work's mission is to give youth from less developed areas opportunities for a better future through education and employment.
Introduction
After our break in January we started the year with our planning meetings, setting goals and objectives for 2018. This report outlines Dream Learn Work`s activities on the first quarter of this year.
Recruitment
As many of our current participants are at the end of their educational journey with us, finishing their vocational training, looking for jobs and continuing their development, we have been able to open opportunities for more young people. Soon we will have 60 more professional dreams to encourage and support. The selection process has started and is being carried out in cooperation with our partner NGOs. The majority of local NGOs give support until around 18 years old, DLW offers a unique development opportunity beyond this stage. Current NGO partners: Projeto Karanba, Abrigo Rainha Silvia, Instituto Bola pra Frente, Instituto Rogerio Steinberg, Luta Pela Paz and Projeto Grael.
2018 Courses
The aim this year is to provide 100 course seats, so far we have had 30 participants on basic and qualification courses. They are in a wide range of study areas and are a mix of introduction and longer courses. The initial courses give basic knowledge and are an introduction to a subject; after that longer, qualification courses, prepare then for an entry level position in a company and to follow on to a vocational training course. Being able to secure a formal job is very important to our participants.
Company Visit
Our participants are young and have little or no experience in searching and applying for jobs. That is why DLW organizes workshops and training that are delivered by experienced HR personnel from partner companies and provide important tools to develop our students job search competencies, improving their chances in a very competitive labour market.
Micro Projects
DLW is preparing to launch micro projets on GlobalGiving. Since February, we have been working with a professional film making crew who has offered to volunteer. Together we are creating short personal stories, aiming to share the life and dreams of a chosen group of our participants who wish to do a vocational training course. Each story will become a micro project. More to come soon.
Marielle Franco
(27 July 1979 – 14 March 2018)
As many of you know, City Councilwoman Marielle Franco was killed in downtown Rio de Janeiro last month, in what officials have concluded has been a targeted political assassination. We need to write about her as she was a human rights activist that was born and raised in Maré - a favela complex where many of participants come from. She was a promising, charismatic and beloved political figure that fought for the rights of the most marginalised in Rio, especially poor women of colour and members of the LGBT community, and was a vocal critic of police violence. Amnesty International has called on the Brazilian authorities to conduct a prompt, thorough, impartial and independent investigation that not only identifies the shooters, but also those who ordered the killing.
She is a story of success, having studied at a free preparatory school in the favela, being admitted into one of the most prestigious private universities in the country with a scholarship to study social sciences and earning a master's degree in public administration from the Fluminense Federal University. She came from the slum, got a degree and a masters, was elected and worked hard to include the excluded. We will never forget her. "Marielle, presente. Hoje e sempre."