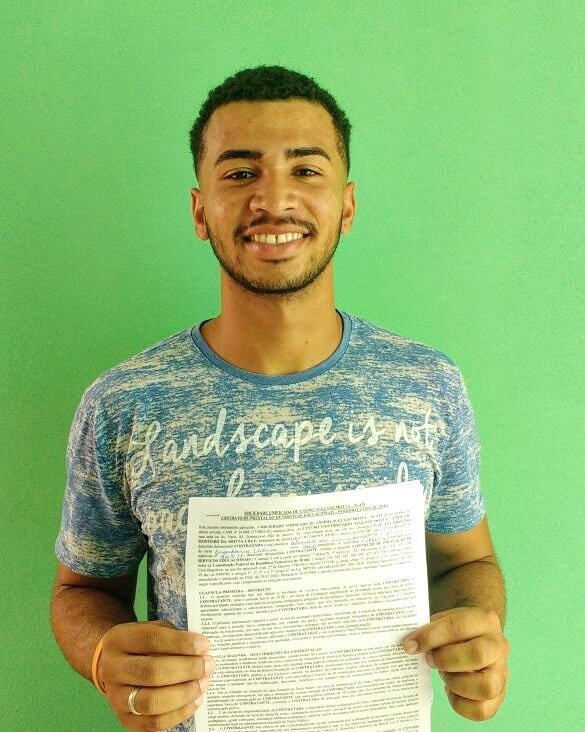 Dream Learn Work's mission is to give youth from less developed areas opportunities for a better future through education and employment.
WELCOME
We hope that 2018 has started well to you all. Our 2017 journey has been full of dreams, learning and hard work, with plenty of success and many challenges. This report provides a quick overview of our program activities, covering the three pillars of our organization: Dream, Learn and Work.
OUR GOALS
Dream: Encourage young people to choose education, inspiring them to dream of a better future through learning and work.
Learn: Offer excellent training opportunities and continued individual follow up.
Work: Understanding the labour market, creating initiatives to increase our participants chances in finding formal employment.
DREAM, LEARN AND WORK
DREAM: Our participants are recruited from local social projects, active in less developed areas of Rio de Janeiro; we then create an educational path for each young person, based on their dreams, interests and abilities. Dream Learn Work makes an active effort to encourage participants to dream, to aim higher and create better futures for themselves through education and employment. In 2017 our motivational workshop was delivered in partnership with a theatre company, helping our participants to express themselves better and have open discussions about their professional future.

''My dreams are: to become an electrical engineer, to have my own house and to be able to provide for my family. In order to become an electrical engineer I have to study, but it is hard to get into university when you have attended state schools your whole life, and have to compete with people who have had the opportunity to go to private schools. The quality of education are very different. So I have to work really hard to learn the same subjects, at the same level, as those who went to private schools,'' Wendell (19). Wendell will finish his vocational training as an electrician in a couple of months and has been accepted into a private university with 100% grant to study electrical engineering. As a qualified electrician he will be able to study and work.
LEARN: With the path established, we sponsor vocational training and courses in a wide range of areas at acknowledged educational institutions. Our students receive regular follow-up and mentoring during their educational journey. In 2017 we followed the educational path of participants engaged in 2015 and 2016, having less openings to new recruits. DLW sponsored 95 course seats in 2017, achieving a 95% completion rate.

WORK: To close the cycle and to bring participants closer to the labour market, we organize, with the support and collaboration of corporate partners, activities related to work and employment, such as mentoring at partner companies, CV building and job search workshops. We closed the year with 40% of our participants in employment, over half of them in employment related to their area of qualification.

Challenges
As the economic and political crisis in Brazil deepened we had to adapt and change. We continued to evolve and think outside of the box, establishing partnerships and alternative ways to develop our participants further. One of the innovative ways to raise funds was our application to take part on Global Giving's September accelerator campaign. We were very happy and grateful to have graduated, achieving partner status. Dream Learn Work ranked 35th out of 627 projects during the campaign; today we are number 286 out of 26,182 projects. Thank you once again for all your support!!
2018 planning
January is high summer in Brazil and the DLW team is enjoying a deserved break. We will come back in February with batteries recharged to plan a year full of activities and events. Soon we will send more updates on our projects and initiatives!

The DLW Team