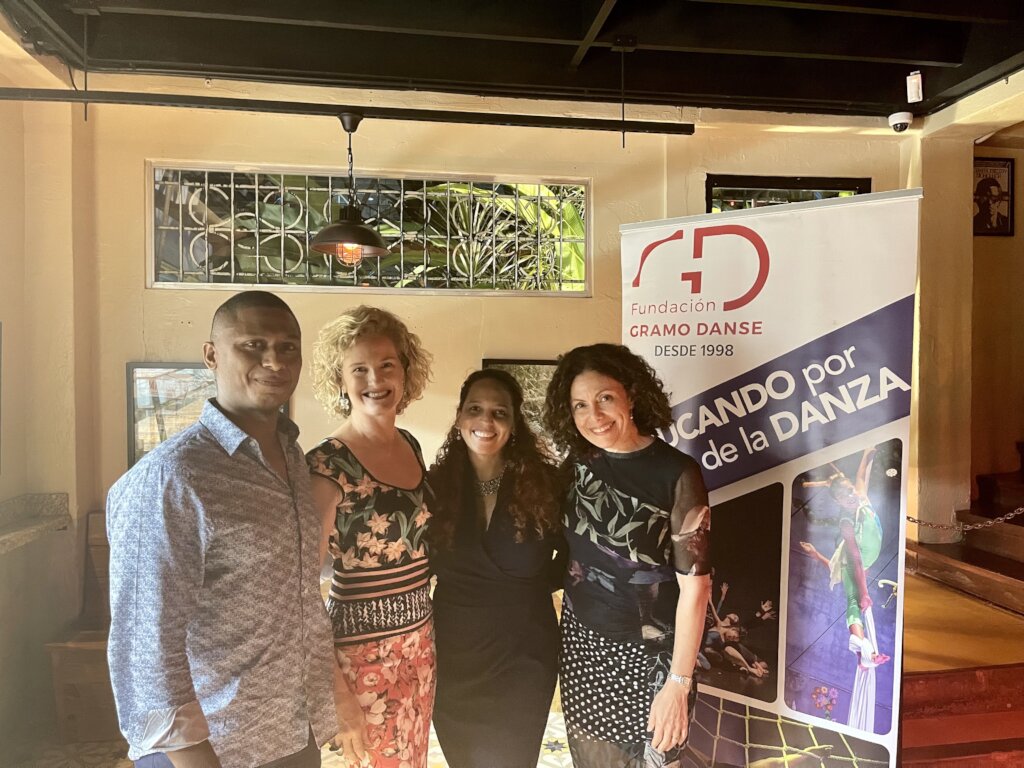 It has been almost 24 years since Fundacion Gramo Danse adopted the mission of promoting the appreciation and practice of aerial and contemporary dance in Panama. To achieve this, we have concentrated this year's efforts on two main projects:
- CIA. Gramo Danse, our dance group and creative pillar, and
- DANZAREA, our social program, with a 13-year history of transforming the lives of children and young people who live in areas of social risk.
While CIA. Gramo Danse participates in professional training and international festivals, carries out artistic and creative residencies, and tours the interior of Panama to showcase the dance pieces on film: "k.IROS (morpho se fue)" and "ONEIROS". Thanks to our sponsors, we project these dance pieces on video free of charge for thousands of people.
All of our plans for 2022 are underway!
"In our social program, this year we managed to return to 100% to face to face lessons, launching two new projects: PASADIZO, through which we will take contemporary dance classes directly to some schools in our community (Panama Viejo and Parque Lefevre) and the Academic Support Program, which will focus mainly on supporting students with their school responsibilities and on the development of time management skills." noted Nereyda Rey, Director of DANZAREA.
Yesterday, we presented all these efforts and plans at the presentation of our annual fundraising campaign, where participants enjoyed a Craft Beer Tasting, while we presented our Plans 2022.
The event was attended by directors, collaborators, suppliers, donors, sponsors and the media, who learned, first-hand, our plans, including the celebration of the 10th anniversary of XIELO, our dance studio and performing space, home of both CIA. Gramo Danse and DANZAREA. During the event, our president, Ximena Eleta de Sierra, highlighted the creation of new dance works, performances open to the public, open workshops and educational programs, both in Panama and abroad, with the participation of local and international artists who seek to promote the Arts in Panama.
We know you support our efforts and that is why you are receiving this message. Without you, none of this would be possible.
We invite you, if you have not already done so, to make your donation this year and help us get closer to reach our goals.
Thank you for being part of our team!
Links: