Project Report

| Jul 9, 2019
DANZAREA CELEBRATES ITS ELEVENTH ANNIVERSARY
Last June, the team of Fundación Gramo Danse and its students celebrated DANZÁREA'S anniversary with an afternoon of games, magic and fun. We are very proud of our achievements for the past 11 years, and we are excited on what is yet to come, thanks to your support!
Since our last report in April, many things have happened and we are happy to share them with you:
APRIL:
We held "Beauty without Filters", a fair for our students and their families. We worked with the children and young people to reinforce their self-esteem, their perception of themselves, and the value of the inner beauty that each person possesses.
DANZÁREA participated in the celebration of the International Dance Day. A group of our students danced for a large audience at the Balboa Theater. We are very proud of them!
MAY:
May 17th is National Recycling Day. We walked, researched, and learned about our environment and our city with visits to the Biomuseo (Biodiversity Museum) and the ruins and museum of Panama Viejo, the cradle of our city 500 years ago.
As it could not be missing, DANZÁREA takes a delegation of students to perform at the National Recycling Day Fair organized by FAS Panamá, where they had the opportunity to dance before the visitors of this celebration.
Our friends from the TV channel TVN visited our space. They produced and presented a report on DANZÁREA, in their segment "Gente que Inspira" (People who Inspire). They featured teacher Nereyda (DANZÁREA'S director) and Meibys, a student who has been part of our program for several years. (to see the video in Spanish, look for the link at the bottom of this report)
JUNE:
On June 14th , DANZÁREA opened its doors to family and friends, so they could appreciate the progress our students made during the past four months in the program. Parents and friends were surprised by all the new skills acquired.
Fundación Gramo Danse joined the 5th Reforestation Day nationwide, in an effort to plant 1 million hectares throughout the country in the next twenty years. Employees, volunteers, teachers and students of DANZÁREA worked in groups, to plant around 11 species of trees, from loggers to fruit trees in parcels of land at Universidad Tecnológica de Panamá (UTP) in Chorrera.
To close the month of June, we also had DANZÁREA'S teachers evaluations, who are currently implementing the new aerial and contemporary dance fusion curriculum created last year.
What comes next:
We are in the process of planning the third quarter and most importantly, the students´ annual show. This year it will be about the Isthmus of Panama and its biodiversity. SPOILER ALERT: It will be called "PANARAMA"!
We cannot say goodbye without announcing that on July 18th we will participate in a great Bonus Day, in which GlobalGiving will match donations over $100 received on that specific day. We would love to continue counting on your support, so if you want to join us in this campaign, do not forget to SAVE THE DATE: JULY18th!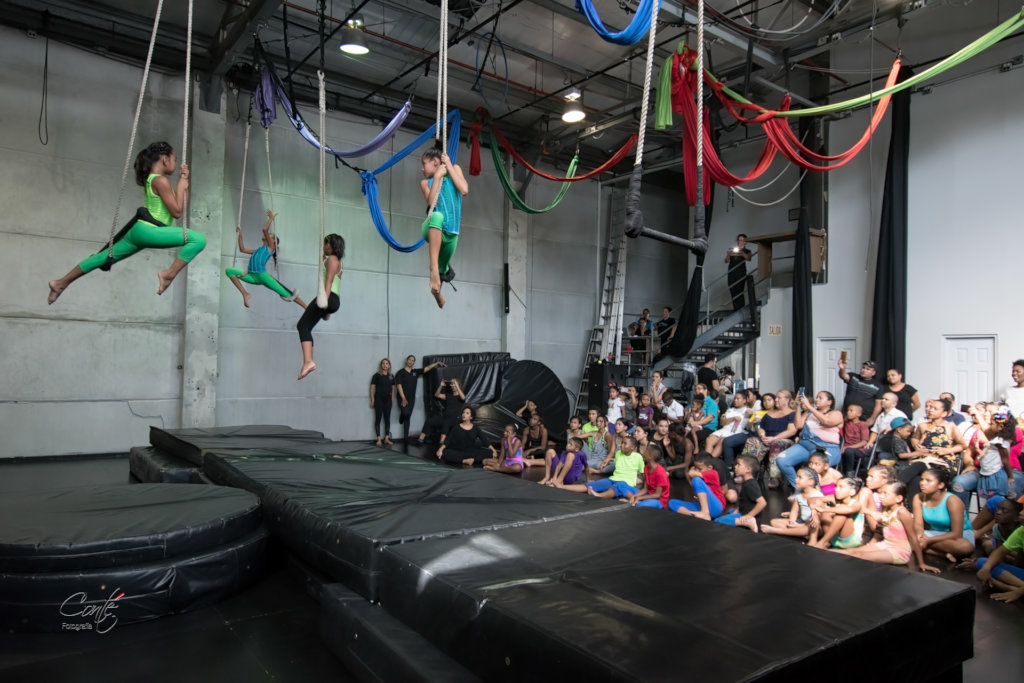 Links: