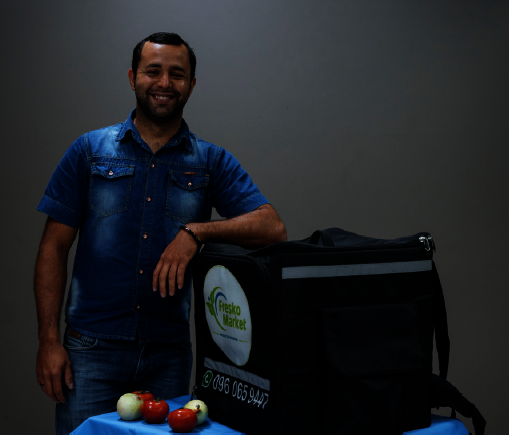 Program Summary:
Entrepreneurship in Movement supports hundreds of thousands of Venezuelan migrants rebuild their livelihoods with dignity.
HOW (Modalities of Support): through educational training, re- certification, accreditation, access to jobs and livelihoods.
Program Strategy:
1)Formulates and strengthens strategies that can promote mixed entrepreneurships and financial inclusion of migrant and returnee populations in host communities;
2) Develops tools and courses to enable the skills and abilities of returnees and migrants;
3) Includes the implementation of pilot initiatives to promote mixed ventures between migrant and returnee populations and the host populations.
Context:
Since 2015, over 5 million refugees and migrants from Venezuela have fled to countries in Latin America and the Caribbean (LAC)as a result of the country's political turmoil, socio-economic instability and ongoing humanitarian crisis.
In 2017, the Refugee and Migrant Response Plan (RMRP) was developed as a regional response to this crisis and provide assistance to the needs of 3.82 million refugees and migrants from Venezuela and host communities across 17 countries in Latin America and the Caribbean.
The RMRP is co-led by the United Nations High Commissioner for Refugees (UNHCR) and the International Organization for Migration (IOM). Entrepreneurship in Movement is a program coordinated by USA for IOM, IOM's Non-Profit partner in the USA, funded by public-private partnerships, and implemented by the IOM directly in country offices.
The plan includes a regional platform (R4V) that coordinates the response with 192 partner organizations that are involved.
Entrepreneurship in Movement advances RMRP's priorities by supporting migrants' self-sufficiency through access to entrepreneurship and employment opportunities in LAC countries.
Increasing access to new livelihoods empowers migrants as agents of development in their host communities and helps countries in the region recover from the economic crisis caused by COVID-19.
Impact:
80 INSTITUTIONS have received the labor studies we have conducted in Colombia, Peru and Trinidad and Tobago
191 ENTREPRENEURS to-date have received financing to create or improve their businesses through Entrepreneurship in Movement
400 ENTREPRENEURS have been trained in soft and technical skills essential to entrepreneurship.