Project Report

| Aug 2, 2023
Thank you for helping Covid-19 sufferers
By Dr. Vincent paul | Director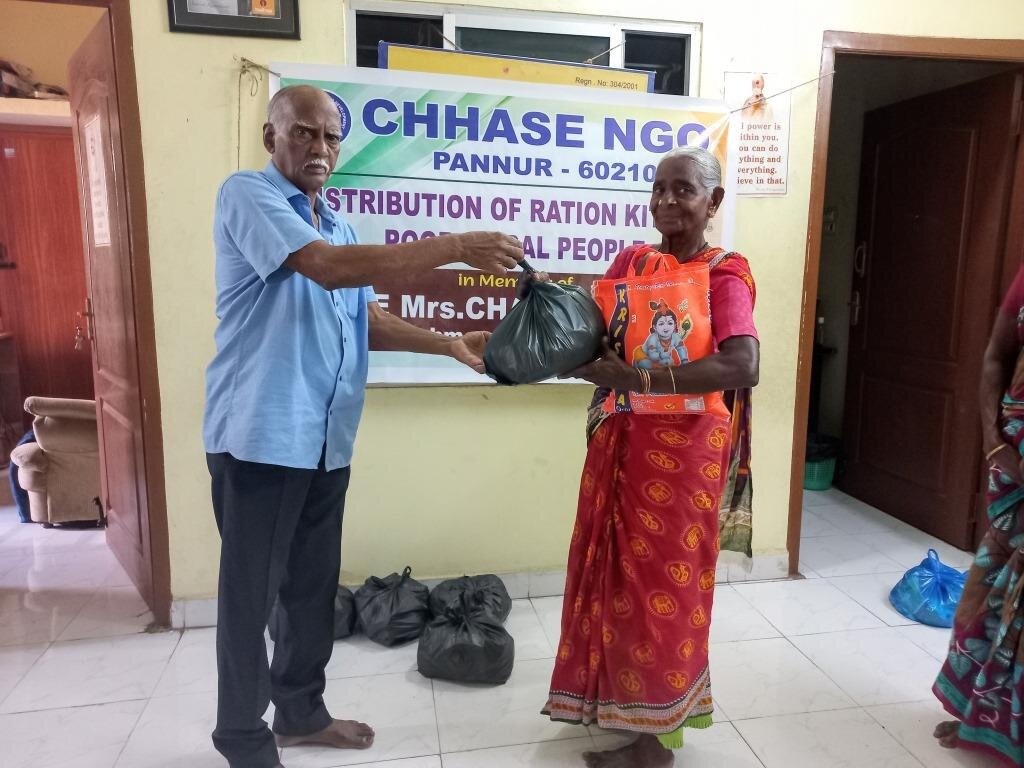 Respected Supporter
We are glad to inform you that CHHASE Charity has been recognized for its noble causes by the GlobalGiving Foundation, USA and given appreciation as Top Ranked charitable organization for the year 2023. Thank you for monthly donation of support for the poor farmers through GlobalGiving.
Since Covid-19 outbreak, We started this initiative to provide ration kits to migrated workers, poor job less, wage workers Etc. . We have been getting continuous requests from many of them to support them with ration kits.
We are thankful for our donors, who gave opportunity to work for Covid Relief work. With your donations we are feeding the hungry homeless, elders, daily wage labors by donating food and provisions kits. The key beneficiaries in this group are Rural poor, daily wage workers, slum dwellers, auto drivers, construction labor, labor from market yards and other locations. Relief Support included 5 Kg Rice, 1Kg Sugar, 1kg Salt, 2 Ltr Oil, 2 KG Atta, 2 Kg Dal, 2 Soaps,2 washing soaps,1/2 kg tamarind, other condiments, Hand wash, Masks, Sanitizers in equivalent of Rs.2750.
CHHASEthanking all our monthly recurring donors. Such donations are our strength and it is pushing our projects to success.
We would love to hear your feedback, comments & Suggestion on our program. Please reach out to us at vincentpaul610@hotmail.com
Many thanks again for your support!!
Many Regards
Team CHHASE India.....