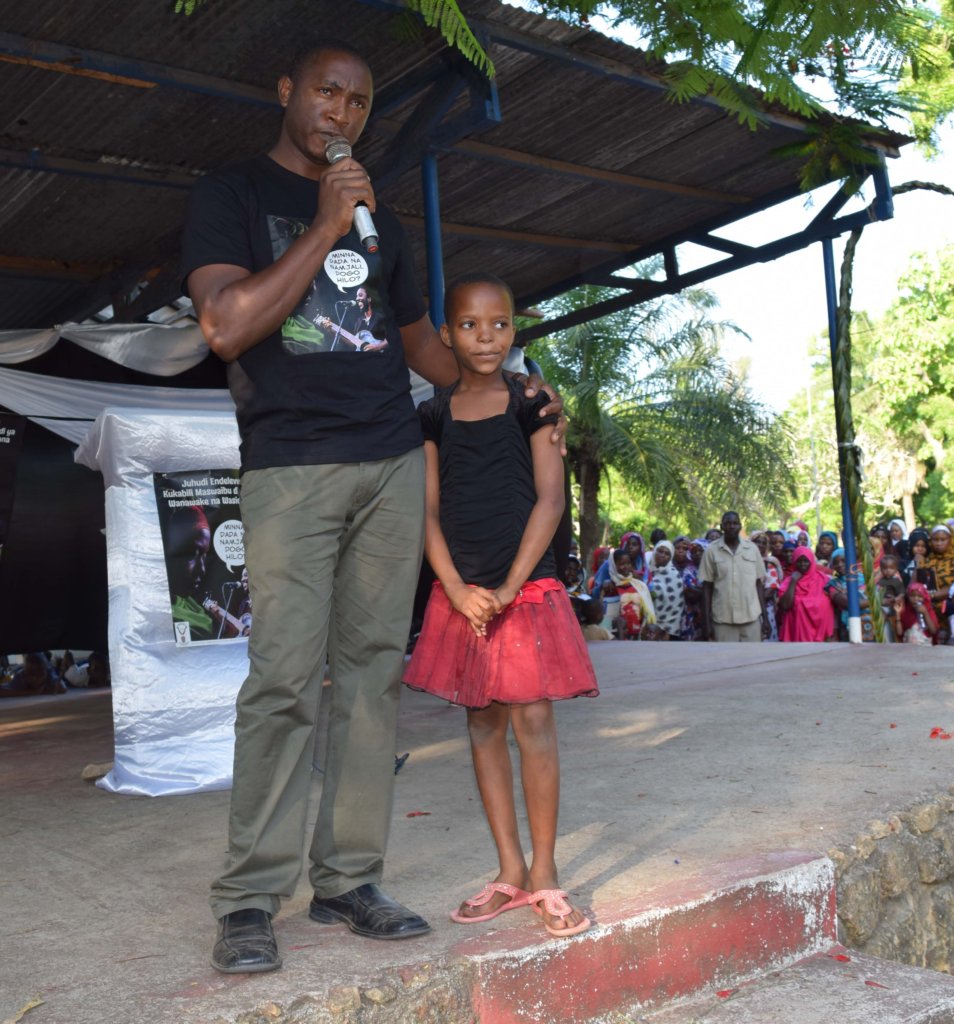 Just imagine your eight year old daughter is raped by a 30 year old man. Hard to believe? According to the Pangani District Police Report from January 2015 to April 2017 shocking 20% of reported sexual violence victims were girls aged 10 years and younger. The average age of the victims was 14, the perpetrators' age was 30 years.
The protection of our children is the responsibility of us all. UZIKWASA has brought together key stakeholder groups including religious leaders, school committees, village governments and district level leaders from health, police and court to join hands and take action.
Achievements have been remarkable, especially at the community level: ninety percent of violence cases referred to the police are the result of joint action by villagers and their leaders. Our holistic intervention package includes truly transformative leadership trainings, re-enforced by Pangani FM radio programs, village participatory action planning for gender violence and film and theatre shows. All this has been successful in creating a critical mass of community members and village leaders who took action to make sure that perpetrators no longer escape the legal system, but face justice.
Yet, a lot more needs to be done. In July 2017 our team facilitated a training with our newly established District Gender Violence Taskforce to ensure that government bodies at the higher level will also do their part so that sexual violence cases referred from the villages are followed through to the very end: judgement by the court.
After the training each taskforce member expressed new commitment in their own area of work:
"As DNA testing is now available in the country I will do all I can to obtain the necessary equipment so that Pangani becomes a pilot district for effective forensic evidence taking in cases of sexual violence." Dr. Ole Sepere, Medical Officer Pangani District Hospital
As we continue to support communities and their leaders in fighting gender violence and child abuse, in the coming year we plan to put more emphasis on promoting a strong district level response. Your support will help to realize this goal.
Thank you for being part of us and for your contributions.