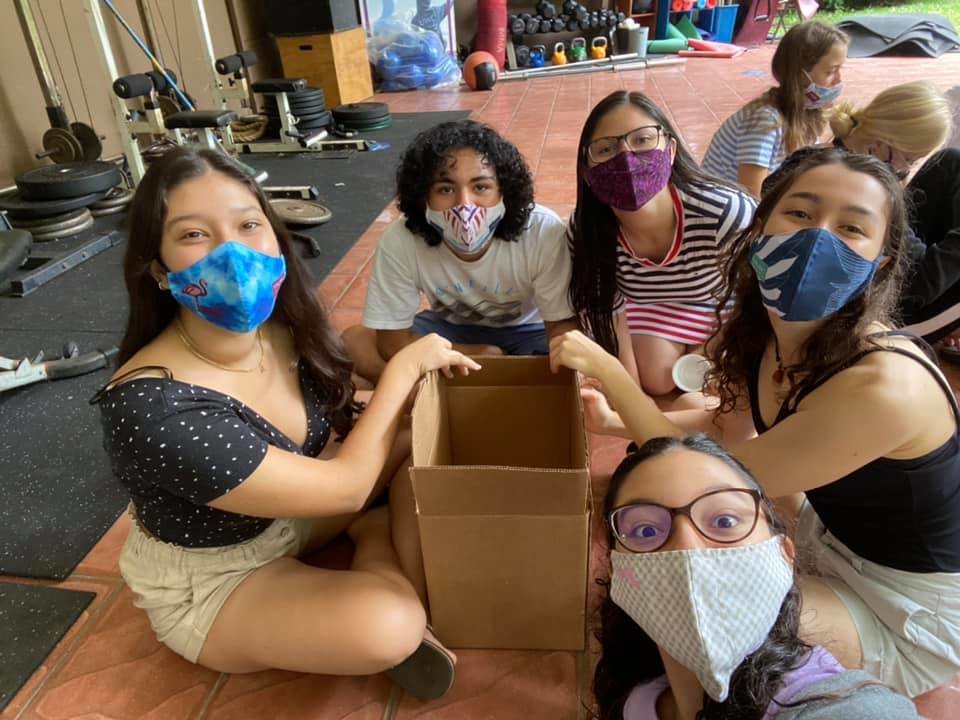 What a year our 2020-2021 school year is shaping up to be!
Let me share a few examples of the innovative ways that your support has allowed us to leverage COVID-19 into an opportunity to strengthen our community:
188 students from 70+ nationalities are studying at UWC Costa Rica this year, with 138 students already on campus and more expected to travel in the coming weeks. Watch a vlog by Louis '21 as he shares his journey from Germany to Costa Rica.
We have implemented a new blended virtual and in-person model that encompasses academics, co-curricular, and residential life learning. Daniella '21 from Uganda shares her experience starting the year from home due to travel restrictions and other logistical challenges.
Our students and staff are committed to the UWC value of Mutual Responsibility to take care of each other. As per our COVID-19 travel protocols, students isolate for 14 days in a hotel near the airport before arriving at UWC Costa Rica. Watch as René -our Tortuguero Residence Coordinator and Wellness Counselor - gives us a peek into this unique experience.
We created our first virtual Orientation ever! Click to watch an orientation activity recording and read our alumna's Bibi Aseeya Mohammed '17 experience supporting the Orientation Committee.
We are taking our most important UWC Costa Rica events and traditions online and can now share them with you and everyone in our community, no matter where you are! Watch our virtual – in-person blended model Independence Day Parade and the UWC Day Show.
Thank you for partnering with us and giving us the tools to ensure that UWC Costa Rica continues to grow and thrive despite the pandemic!

Enviandoles un saludo muy cordial,
Jose Pablo Rojas-Brewer
Development DirectorUWC Costa Ricajosepablo.rojas@uwccostarica.org

P.S. To stay tuned to our upcoming events, check out our Facebook and Instagram pages -very soon, we will be continuing our popular Social Media Wellness Campaign to share tips and advice to keep up our well-being through the pandemic!
Links: