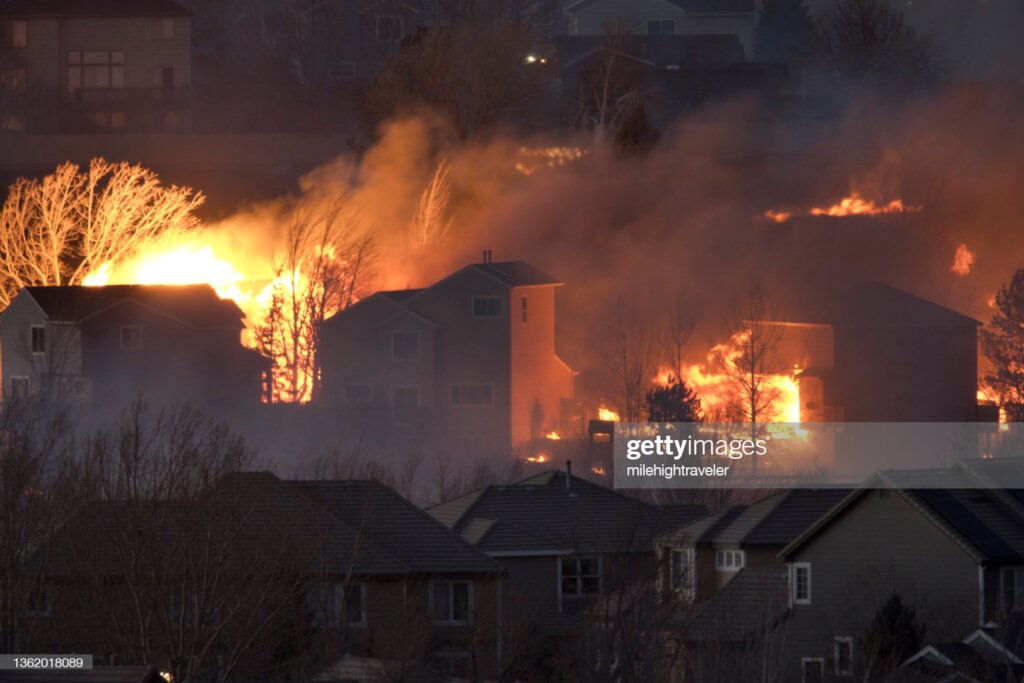 On December 30, 2021, the most destructive fire in state history broke out in Boulder County in northern Colorado. High winds and unseasonably warm, dry conditions allowed the fire to spread quickly, and while Colorado often sees wildfires that burn through uninhabited grasslands and forests, the Marshall Fire destroyed densely packed suburban neighborhoods, including homes and businesses. The fire burned more than 6,000 acres containing more than 1,000 structures.
Peace Winds is aiding local relief efforts by collecting donations for the Community Foundation Boulder County. The county recently opened a Disaster Assistance Center to provide survivors with a range of services including assistance with filing claims for property loss, gift cards for food and transportation, mental health services, COVID-19 tests, information about short- and long-term housing, and more. The center will be open seven days a week for those who lost their homes or were displaced by the Marshall Fire.
Additionally, you may know that Peace Winds has a soft spot for animals. Peace Winds Japan's Peace Wanko project saves thousands of stray pets from euthanasia each year through the retraining and rehoming program. We are bringing this love of animals to Boulder, Colorado by supporting animal rescue efforts of the Humane Society of Boulder Valley, which has been instrumental in reuniting lost pets who survived the fire with their owners.
The Marshall Fire has hit particularly close to home for Peace Winds as our own communications associate, Sarah, lives just an hour away from Boulder County. Therefore, we are especially grateful for any and all support from our donors. Whether you can make a donation or simply share this project with a friend, you have our sincerest thanks.
Visit the Peace Winds website to learn more about our humanitarian work around the world, sign up for our newsletter, and follow us on Facebook, Instagram, LinkedIn, and Twitter to stay up-to-date on all of our projects.
Photos courtesy of Getty Images.