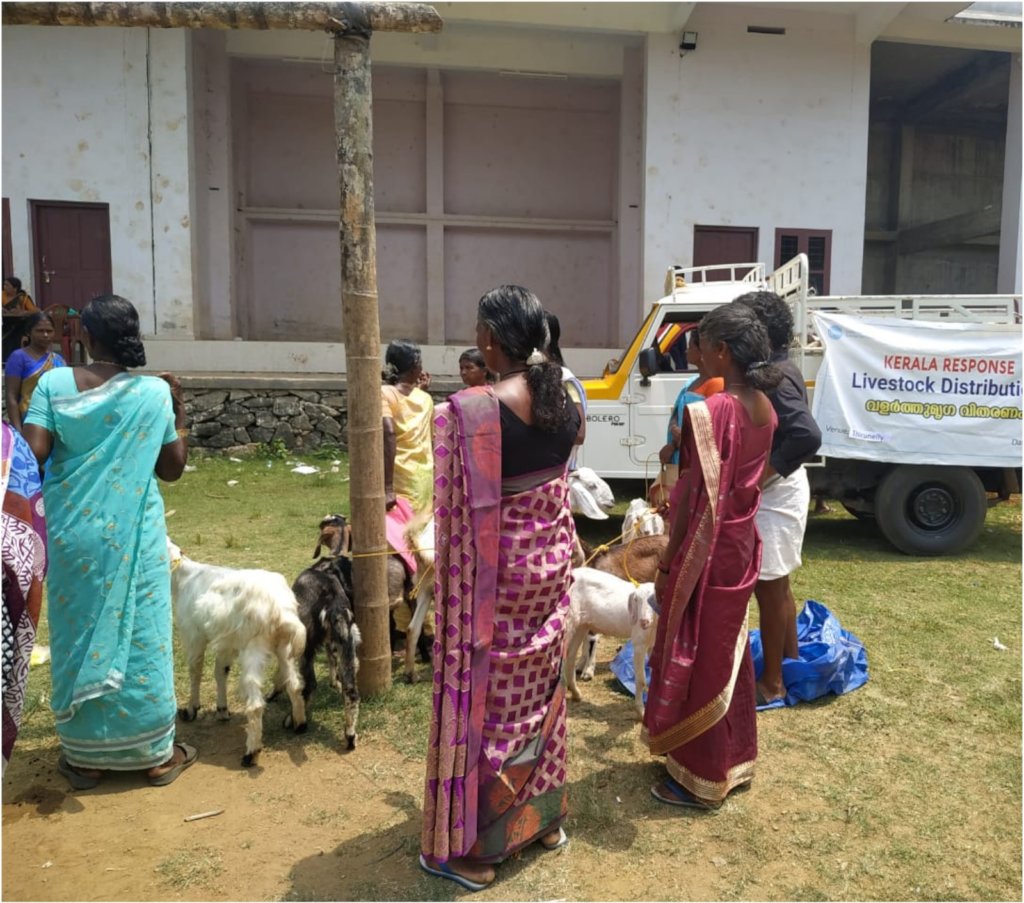 Dear Patrons,
We thank you for your generous support for our campaign, "Urgent SOS For Flood affected People – Kerala".
Kerala was affected by devastating floods in July 2018 and we have been on the ground to bring relief and normalcy in the lives of affected families in Idukki, Wayanad & Allapuzha districts of Kerala. From emergency response, we have shifted our focus to recovery and long term rehabilitation & livelihood of the marginalized families.
74 flood affected farmers from Padinjarathara Panchayat, Wayanad district have received Agricultural seeds [legumes – Cowpea] for their land. The focus was on providing agricultural and livestock support to farmers and the landless to help them resume their agricultural practices with focus on restoring their livelihood.
65 people were trained on Livestock care & management before distributing the livestock to ensure proper care to be given to the livestock. The interface between government agencies and the affected communities was also strengthened through the meetings and interactions. 60 families were provided with vaccinated and insured goats and chicks to start poultry farming.
IGSSS supported 25 women headed households with the Income generation activity and seed support for their choices of enterprising model. 23 families who had lost their crops due to floods and had sand and pebbles deposited on their fields were supported for land reclamation and they were able to clear their lands and restart farming.
Your support is helping us to bring a certain amount of normalcy in the lives of people in Kerala after the deluge.
With Gratitude,
Indo – Global Social Service Society