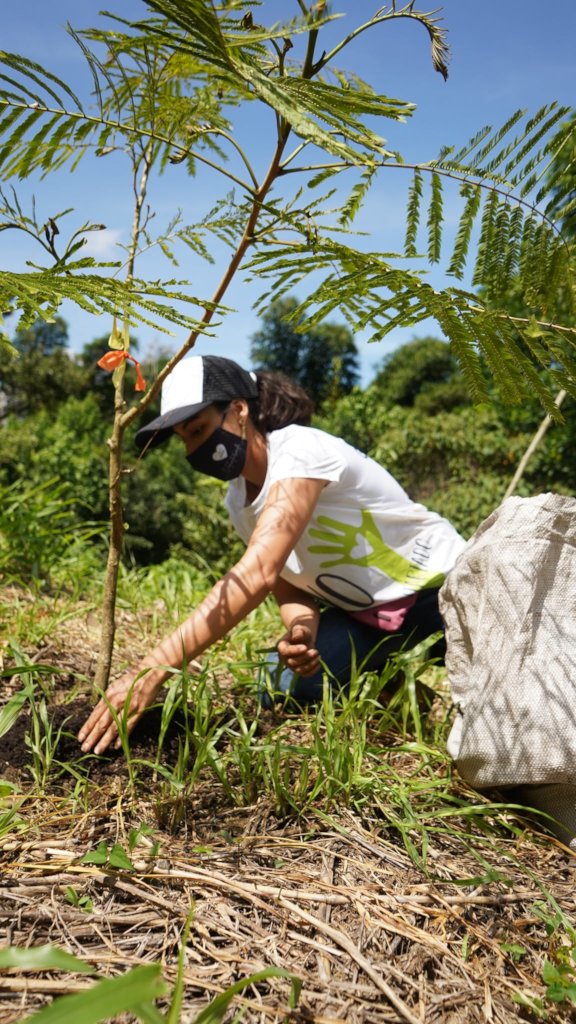 ENGLISH VERSION:
More than 300 native trees planted!
The effort to eradicate the "elephant grass" from the riverbank ecosystem continues, and so has the planting of native trees. With the collaboration of more than 60 volunteers from two different private property developers, more than 300 native trees have been planted between the months of May and September!
The rainy season in Costa Rica (from May to November) is the ideal time to plant saplings as they experience a lot of stress during the transplantation process. "Constant rain increases the possibility for a sapling to establish successfully in its new environment as it can grow quicker during the first months", explains Jossy Calvo, ourfoundation's biologist.
The species of native trees were carefully selected and planted to attract all kinds of fauna, which have had to move due to the destruction of their habitat. This phenomenon has occurred in many urban river ecosystems due to the invasive species of grass known as "elephant grass". With continuous surveillance and maintenance, the native trees planted will grow to serve as shelter and food for all kinds of native species including birds, small mammals, and insects.
About the generation of scientific knowledge and social integration
Unfortunately, despite the high aggressiveness of the "elephant grass" and its negative social and ecological impact, there are limited studies and information on how to manage and eradicate it in urban ecosystems. Additionally, the few experiences found have not been adequately documented and most lack an experimental-scientific approach, which hinders the possibility of emulation.
For this reason, a key objective of the project is to carry out an exhaustive scientific compilation of the process to disseminate the results. The complete information of the process will be freely and easily accessible to different target audiences. Thus, the team is working in generating scientific articles for researchers, manuals, and management guides for decision makers from the public and private sector: municipalities, developers, or NGOs, as well as workshops and educational material for communities and farmers.
VERSIÓN EN ESPAÑOL:
¡Más de 300 árboles nativos plantados!
Continúa el esfuerzo por erradicar el "zacate elefante" del ecosistema ribereño, al igual que la plantación de árboles nativos. ¡Con la colaboración de más de 60 voluntarios de dos diferentes desarrolladoras de propiedades privadas, se han plantado más de 300 árboles nativos entre los meses de mayo y septiembre!
La temporada lluviosa en Costa Rica (de mayo a noviembre) es la época ideal para plantar árboles jóvenes, ya que experimentan mucho estrés durante el proceso de trasplante. "La lluvia constante incrementa la posibilidad de que un árbol joven se establezca con éxito en su nuevo ambiente, ya que puede crecer más rápido durante sus primeros meses", explica Jossy Calvo, el biólogo de nuestra Fundación.
Las especies de árboles nativos fueron cuidadosamente seleccionadas y plantadas para atraer todo tipo de fauna, la cual ha tenido que desplazarse debido a la desaparición de su hábitat. Este fenómeno ha ocurrido en muchas de las riberas de los ríos urbanos debido a la especie invasora conocida como "zacate elefante". Con vigilancia y mantenimiento continuo, los árboles nativos plantados crecerán para servir de refugio y alimento para todo tipo de especies nativas, incluyendo aves, pequeños mamíferos e insectos.
Sobre la generación de conocimiento científico y la integración social
Desafortunadamente, a pesar de la agresividad tan alta del zacate elefante y su repercusión social y ecológica tan negativa, existe escasa información sobre cómo manejarlo y erradicarlo en ecosistemas urbanos. Adicionalmente, las pocas experiencias encontradas no han sido documentadas adecuadamente y la mayoría carece de un enfoque experimental-científico, lo que dificulta la posibilidad de emulación.
Por esta razón, un objetivo clave del proyecto es realizar una recopilación científica exhaustiva del proceso para difundir los resultados. Se pretende que la información completa del proceso sea de libre y fácil acceso a los diferentes públicos meta, por lo que el equipo se encuentra trabajando en la generación de artículos científicos para investigadores, manuales y guías de gestión para tomadores de decisiones del sector público y privado, como municipalidades, desarrolladoras inmobiliarias y ONGs, así como talleres y material educativo para comunidades y agricultores.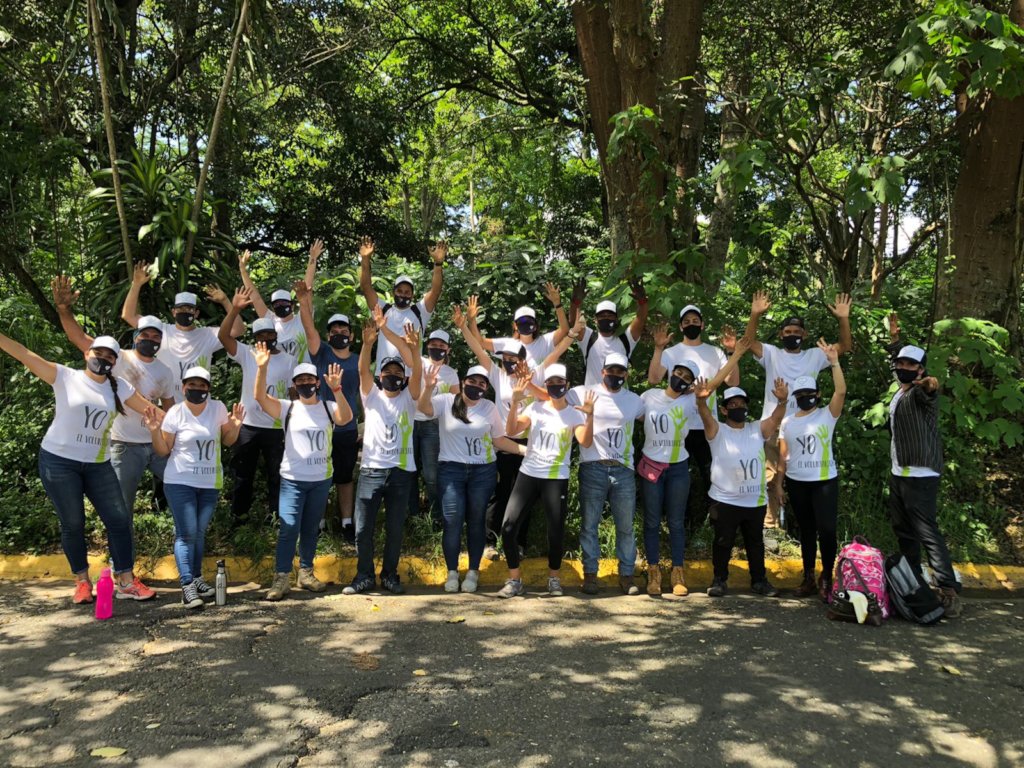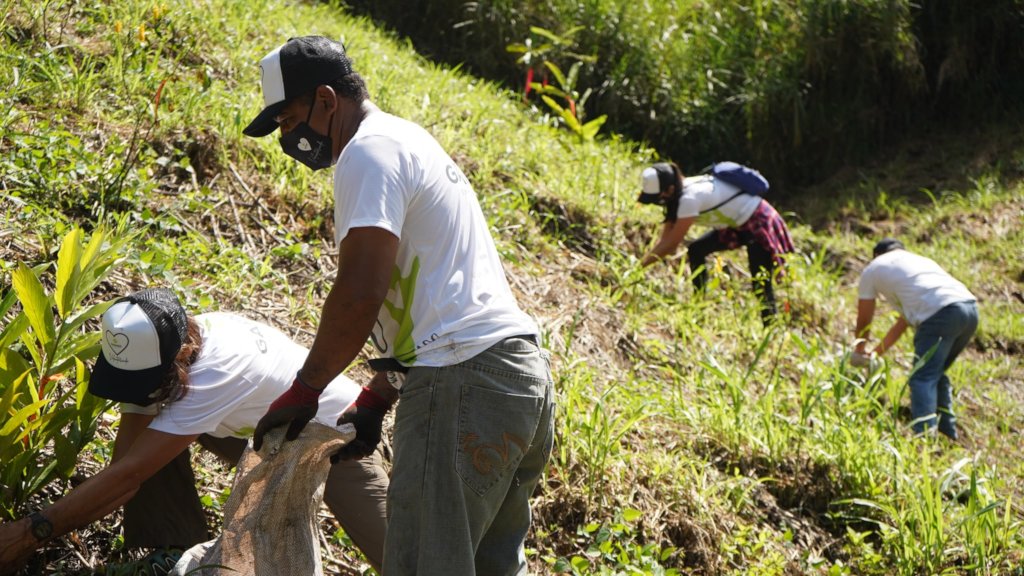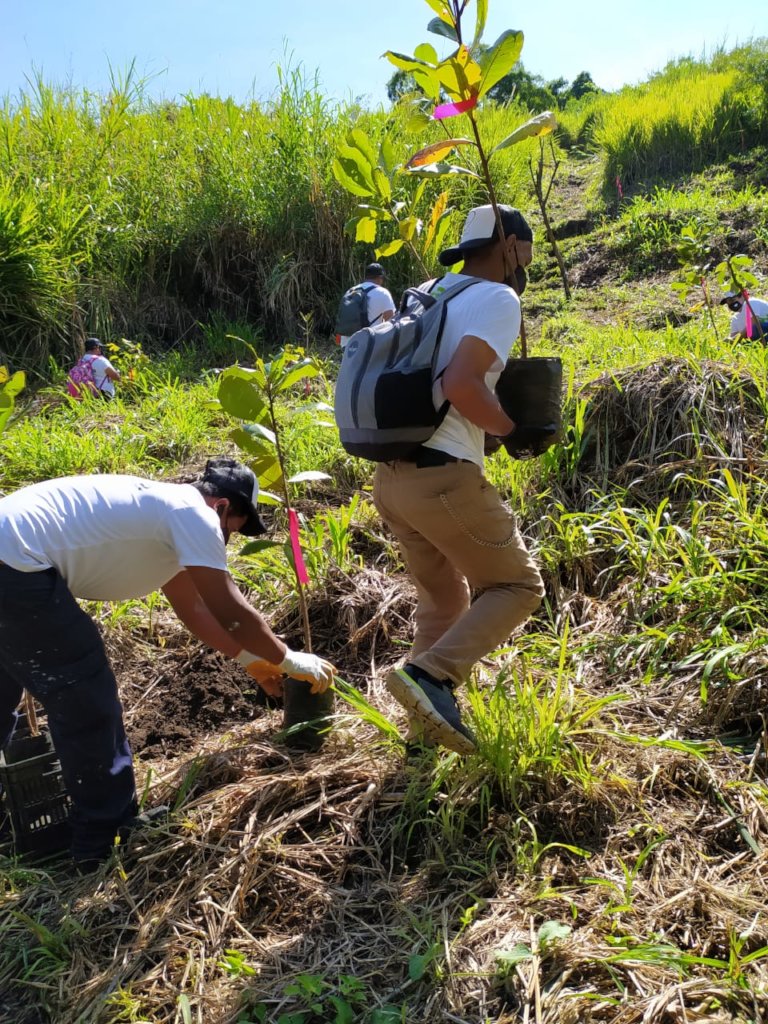 Links: