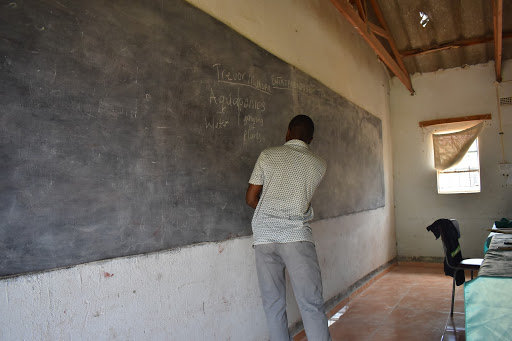 Dear Supporters,
COVID-19 outbreak is currently destroying the economy which South Africa has slowly been building since apartheid ended over 26 years ago. Even before COVID-19, South Africa was experiencing extensive racism, poverty and age and gender inequality. In January 2020, prior to the COVID-19 outbreak, the unemployment rate of youths was as high as 58%. As South Africa has gone into lockdown, an additional 1.5 million is estimated to join the unemployed. The huge income inequality due to colour and age makes it difficult for marginalised youth to break the barriers to join the workforce and earn an income. This is an emergency appeal to assist in upskilling and retraining the newly unemployed youth in South Africa so they are not left behind and that they can contribute in rebuilding South Africa's economy and break the cycle of poverty.
COVID-19 is going to change our way of life forever. All our communities that we work with in South Africa have already reported the loss of small informal businesses, and consequently, increased unemployment. Whilst governmental support is being put in place, it is nowhere enough to be able to support everyone in need.
Our vocational and up-skilling program is going to be a vital resource for the newly unemployed to rebuild lives as we come out of this lockdown. GVI Trust will be setting up a temporary training centre for the unemployed due to COVID-19. This project will offer marginalised youths the opportunity to get their current skills refreshed, learn a new trade and the skills to secure a job. What will make the centre unique is that it will join our planned enterprise project so that local businesses and entrepreneurs will share the same space and provide mentoring and training to others, become self-sustainable and provide a real opportunity for people to be put in front of hiring employers. The centre will tackle the initial issue but will become locally run and self sustaining with time. The initial initiatives will include:
Selling yourself to the employer
The training centre will have workshops and resources available to assist the unemployed with training in how to land a job. This will include practical training of the full recruitment cycle from how and where to search for jobs, writing CV and cover letters to training in interview skills and the arrangement of networking events to introduce job seekers to employers. This will be done in groups, initially facilitated by a staff member, but later handed over to a mentor.
Vocational Training
A selection of trades will be taught at the training centre or at relevant training spaces. This will include anything from customer service and barista training to welding and sewing skills. The trades taught will depend on the beneficiaries wishes; the demand in the South African labour market; and what skills the community members themself have the ability to teach.
Refreshing Current Skills
By offering the unemployed the ability to teach their skills and trades to others, they will not only learn leadership and teaching skills but also refresh their own skills and increase their confidence. This will be achieved by all community members filing their current skills and experiences together what they want to learn. The exchange of skills will be coordinated by the training center.
Professional Clothing Library
First impression matters and that is why the training centre will have a clothing library which can be utilised by those who have gone through the training process for upcoming interviews. Candidates will borrow a set of clothes for the interview and will be responsible to wash it prior to bringing it back to the Clothing Library at the training center.
We would be most grateful if our trusted supporters would consider making a contribution to our COVID-19 Emergency Response project which is designed to:
Provide 500 people with employability workshops
Provide at least 50 people with vocational skills courses
Provide at least 50 people with mentorship opportunities within the training center.
Provide everyone who has gone through the centre with access to the professional clothing library.
Whilst we are all experiencing the struggles of Covid-19, we cannot let the endless efforts which have gone into building an economy in South Africa crumble over the course of two months.
Thank you for all of your support over the last quarter, we cannot wait to share our progress with you!
With Gratitude,
Africa Youth Independence