Project Report

| Oct 18, 2017
Mariposa Celebrates International Day of the Girl!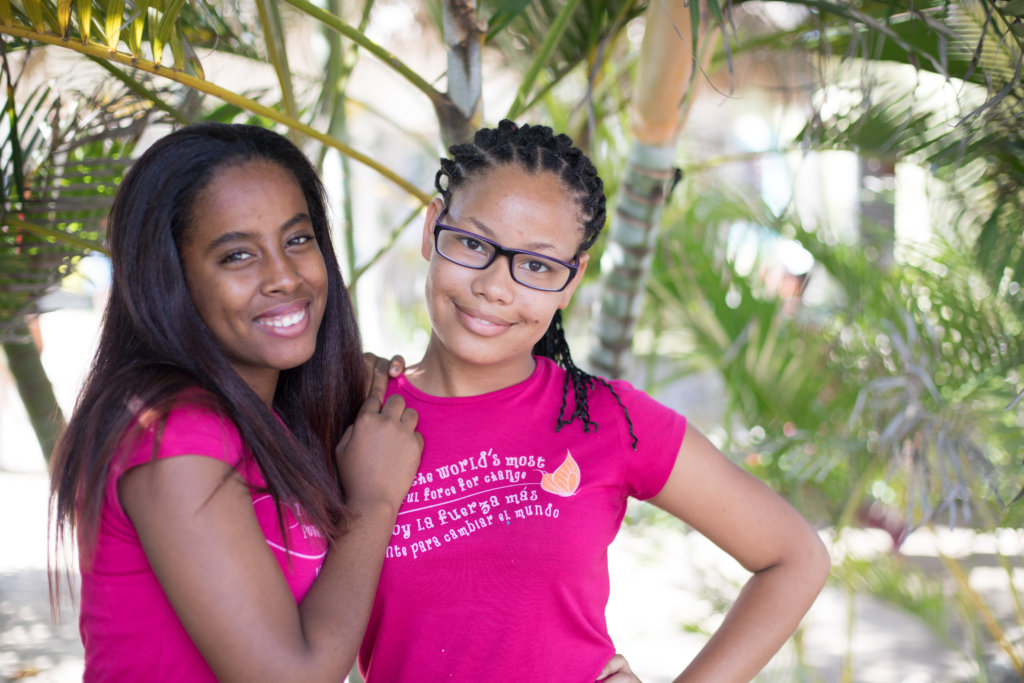 The Mariposa DR Foundation celebrated the International Day of the Girl this past October 11th with more than 100 girls here in Cabarete, Dominican Republic. This urgent global celebration and movement highlights both the adversity and triumphs of girls through their adolescence. The day aims to affirm the value of an empowered and educated girl, as well as reinforce the campaign for human rights and equality across the world. At the Mariposa Center for Girls, we love celebrating the world's most powerful force for change!
In recognition of the Day of the Girl, the foundation hosted a screening of the documentary, Girl Rising, which follows the lives of girls from around the world. The Mariposa girls engaged in thoughtful discussions surrounding the many challenges girls face, such as access to education, early pregnancy, and violence in their homes and community. To promote empowerment, they created a collaborative mural of self-affirming and positive statements and their handprints. These messages were associated with female leadership and their own personal aspirations. A few of the statements the Mariposas wrote included: "I am a powerful girl who fights for her dreams," "I am capable of changing the world" and"I am intelligent and a future astronaut." We are so proud of these young women for breaking down barriers to fight for their dreams!
The oldest Mariposas also created and performed theatrical adaptations of real life scenarios that they face here in DR, such as how to address misogyny, domestic violence and youth pregnancy to present to the younger girls. The skits were relatable and authentic. Andrea, age 13, shared, "It was an impactful day. It made me think about all that girls can really accomplish."
Through film, theatrical productions, creative projects and female empowerment, we celebrated what it meant to us to be a young, educated and determined girl striving towards her goals! Access to a quality education, resources and confidence equips girls to change their circumstances and reinvest into their communities - these are all factors which make her the most influential agent of change in the developing world. Through your donations, you are investing in the Mariposa girls and a better tomorrow. Thank you for making our mission possible and for your continued support!
In gratitude,
The Mariposa girls, staff and volunteers