Project Report

| Apr 21, 2017
Our Butterflies Are Bookworms!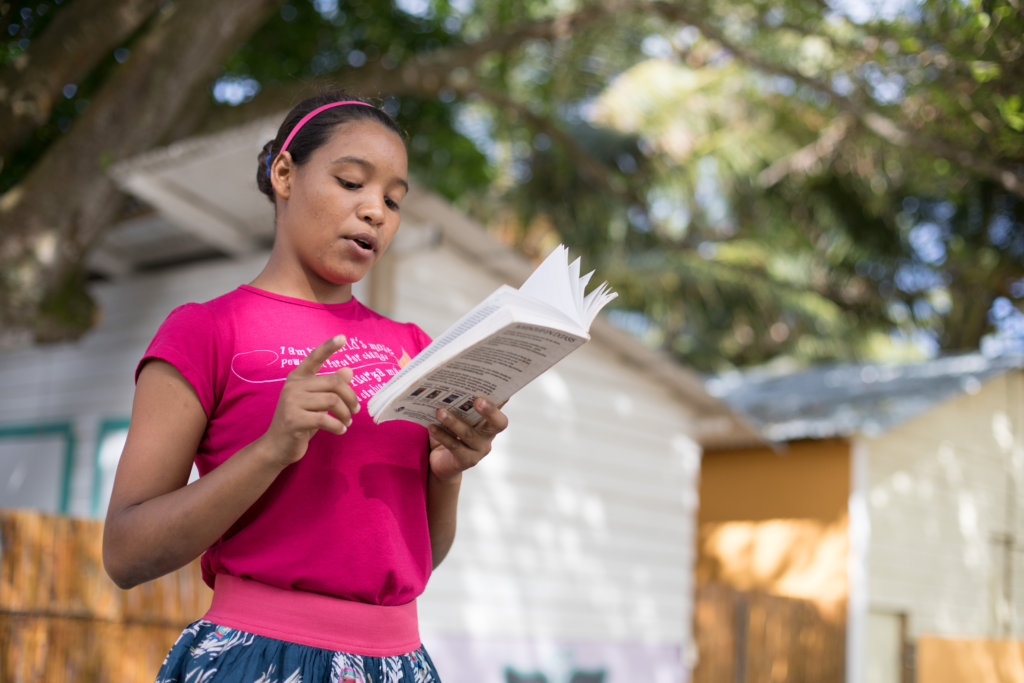 Dear Friends,
At the Mariposa Center, we are creating a deep love for reading, writing and books! Reading and literacy is one of the main points of emphasis in our programming because with strong literacy skills, our girls are more equipped to interrupt the cycle of generational poverty. As the United Nations reports that two-thirds of the 774 million illiterate people in the world are female, we believe this is one of the most foundational, yet transformational skills with which we can equip our girls.
This year we welcomed 14 new girls into our programs. These eight-year-olds arrived from public school with little to no experience reading and writing. Most struggled to correctly identify letters of the alphabet. To meet their needs, educator Mary Jane works to create dynamic and holistic lessons that get the Mariposas excited about learning. She says, "Many of our visitors and volunteers express that they are impressed with the love and connection to the books that Mariposas have. Through books, are girls our discovering how to learn, how to feel, and how to do." Mary Jane is not afraid to use unlikely strategies to help her students develop a passion for learning. Her focus is learning through play so that alongside reading and writing, the Mariposas develop other important values and skills. This year, seven Mariposas who were previously illiterate learned to read and write. We are so proud of their hard work!
Some of the games the literacy teachers use as educational tools are actually games the girls play in their home and neighborhood. Activities such as Bingo reading, tongue twisters and hangman become ways of teaching both academic content and key life skills. Esmeralda, age 11, reveals the many things she learns in literacy classes: "I love literacy class and reading because I learn about so many important things like tolerance, how to treat a person with respect, diversity and friendship." By using already well-loved games as a means to learn, the Mariposa teachers accelerate the learning process and plant the seeds in the girls for a life-long love of studying, exploring and learning.
We see that our model is working. The Mariposas excitement for literature continues long after their first literacy classes as eight and nine year olds. With the help of their teachers, the oldest Mariposas organized a bi-weekly book club after each submitting a letter about their desire to be in the club. Our pride beams for their initiative, enthusiasm and continued commitment to literacy!
We are so grateful to all you who make this project possible through your donations. Thanks to your generous support, our butterflies are bookworms!
With gratitude,
The girls, families, staff and volunteers at The Mariposa DR Foundation