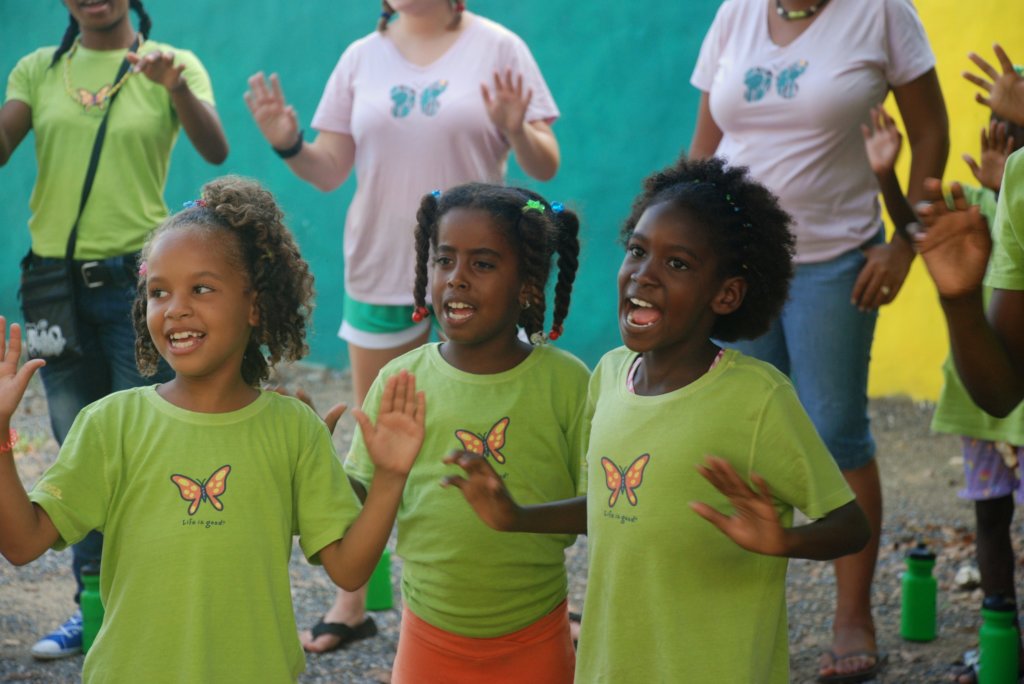 About the same time that the Mariposa DR Foundation began working with GlobalGiving, we opened up a space for the littlest sisters of our Mariposas who would not be able to come to programs if they didn't let them tag along, since they were their caretakers. We called this little group "the babysitter's club." Fast forward to today and they, the little girls of the babysitter's club, are now thriving Mariposas. We would like to thank all of our donors for your consistent and important support, because as you'll see below, it is paying out major dividends.
When Naomi began her days with us she was just seven years old, brought to the Mariposa Center for Girls by her sister who was in charge of babysitting her. Now at 16 years old and a junior in high school, Naomi has tried out almost every activity Mariposa has to offer. A natural athlete, she has decided to focus on her acrobatic skills and on surfing. She is already earning an income performing at circus shows at local hotels and was on the cover of the Cabarete Responsible Tourism and Investment Guide surfing the perfect wave. But her ride has not been that simple.
Born into poverty, Naomi spent time back and forth between her mother and father as they were separated for many years. Unfortunately, when they finally got back together her father was killed. Naomi has been through a lot, but it is not her resilience that makes her so special. That is a given for a kid who had the odds stacked against her. Naomi is special because she is a kind, sweet, caring young woman. She enjoys being with her peers and loves her family. We could not be more proud of this little girl who has grown into the most amazing, powerful young woman. We look forward to seeing what she does next!