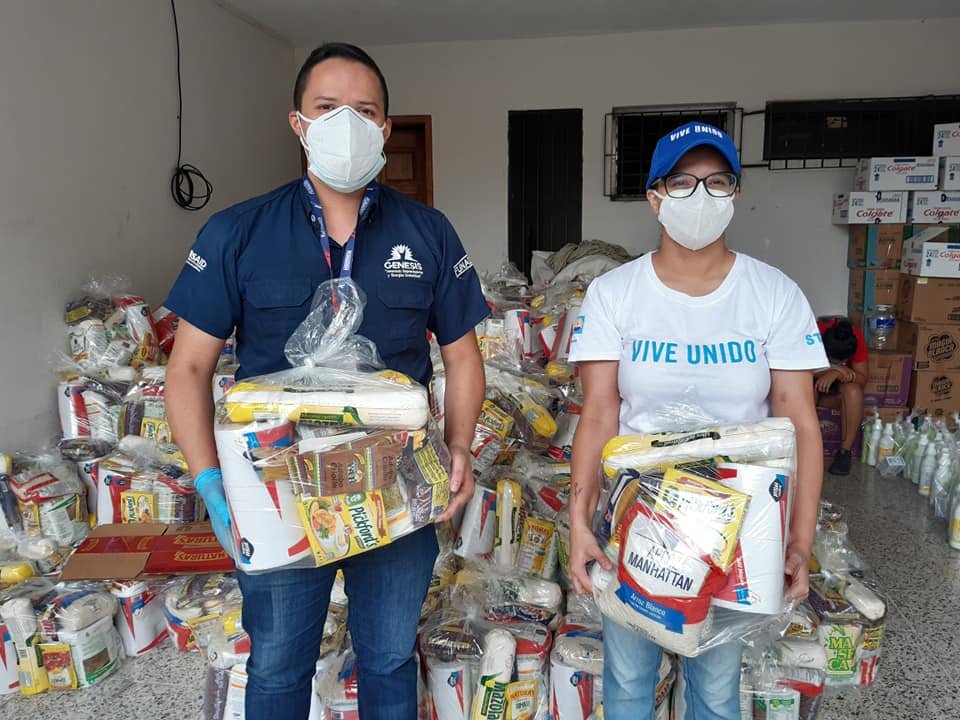 UNITED WE FEED MORE CHILDREN CAMPAINGS REPORT
On March 16, the mandatory confinement was decreed in Honduras as a preventive measure against the contagion of COVID - 19. This measure significantly affected the families that subsist thanks to the daily income generated by their work in informal commerce. Many companies suspended their employees due to the inability to pay their wages, especially in small and medium-sized companies. This situation affected the most vulnerable populations who saw limited access to food and hygiene products necessary to maintain good health.
Committed to our communities and especially to the children of Honduras, United Way Honduras, launched the UNITED WE FEED MORE CHILDREN campaign aimed at involving companies, foundations, and individual donors in emergency care through donations. of food kits and cleaning products.
Thanks to your contributions through GlobalGiving we raised $ 1018.50 that, added to other donations from companies and foundations, have allowed us to benefit thousands of Honduran families.
IMPACT FIGURES
FOOD KITS AND HYGIENE PRODUCTS DELIVERED 2570
DIRECT BENEFICIARIES 12,850
COMMUNITIES SERVED WITH THE DELIVERY OF HUMANITARIAN AID:
FRANCISCO MORAZAN, CORTES, SANTA BARBARA, OLANCHO, EL PARAISO Y GRACIAS A DIOS
The figures show the impact of the aid until today, we will continue working to bring food and hygiene products to the most vulnerable communities affected by COVID – 19 and supporting hospitals with supplies and medical equipment and spaces for mental health for health workers. Thank you for your support.
Tegucigalpa, M.D.C., October 6, 2020