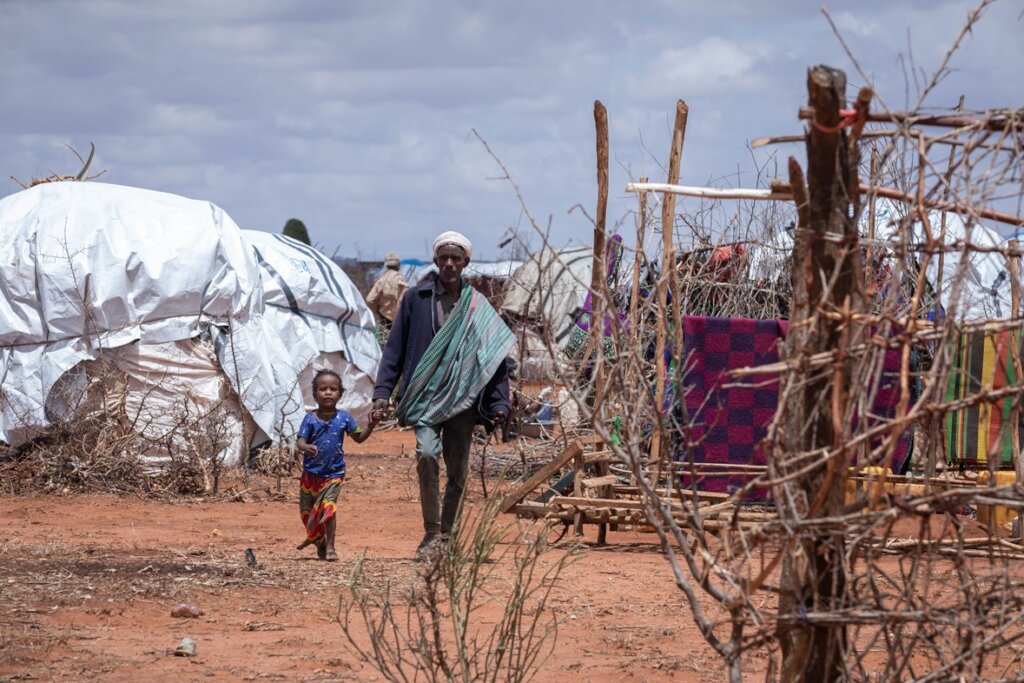 Dear Friend,
UNICEF estimates that over the past year, 1.8 million to two million children across Ethiopia, Kenya and Somalia have required urgent treatment for severe acute malnutrition (SAM). And more than 5.3 million children have required treatment for moderate acute treatment. If humanitarian assistance does not significantly increase, children and their families in parts of Somalia's Bay Region could famine in the coming months.As families are driven to the edge, children face a wide range of dangers – including child labor, child marriage and female genital mutilation (FGM). In the regions of Ethiopia worst affected by the drought, child marriage has on average more than doubled in the space of one year, according to local government figures.
In a space of five months (March to August 2022), the number of drought-stricken people in Ethiopia, Kenya, and Somalia without reliable access to safe water has risen from 9.5 million to 16.2 million. As access to safe water diminishes, significant outbreaks of water-borne diseases like cholera, measles and diarrhea are already being reported across the region, particularly affecting children who are already malnourished, and in turn, weakening them further. Previous drought emergencies have shown that child mortality skyrockets when high levels of malnutrition collide with disease outbreaks and water scarcity.
Thanks in part to your support, UNICEF is scaling up interventions in all five affected countries. These activities include the procurement and positioning of essential lifesaving supplies and increasing UNICEF's partnerships and activity coverage on the ground, leading to the expansion of critical services in the most affected areas. UNICEF's drought response is integrated to ensure that drought-affected children and families receive the immediate lifesaving support they so urgently need, while supporting their recovery and building up their resilience against future shocks. For example, as part of the response, UNICEF and partners are drilling boreholes in areas where access to water was previously precarious. UNICEF estimates that these drilling activities could reach up to 70 million children with access to water, having a significant impact on their lives.
Thank you, we are grateful for your generous support for the Horn of Africa. For giving UNICEF the flexibility to respond quickly to emergencies, and pioneer new ideas for children, working across the entirety of childhood from birth through adolescence.
In partnership,
Whitney