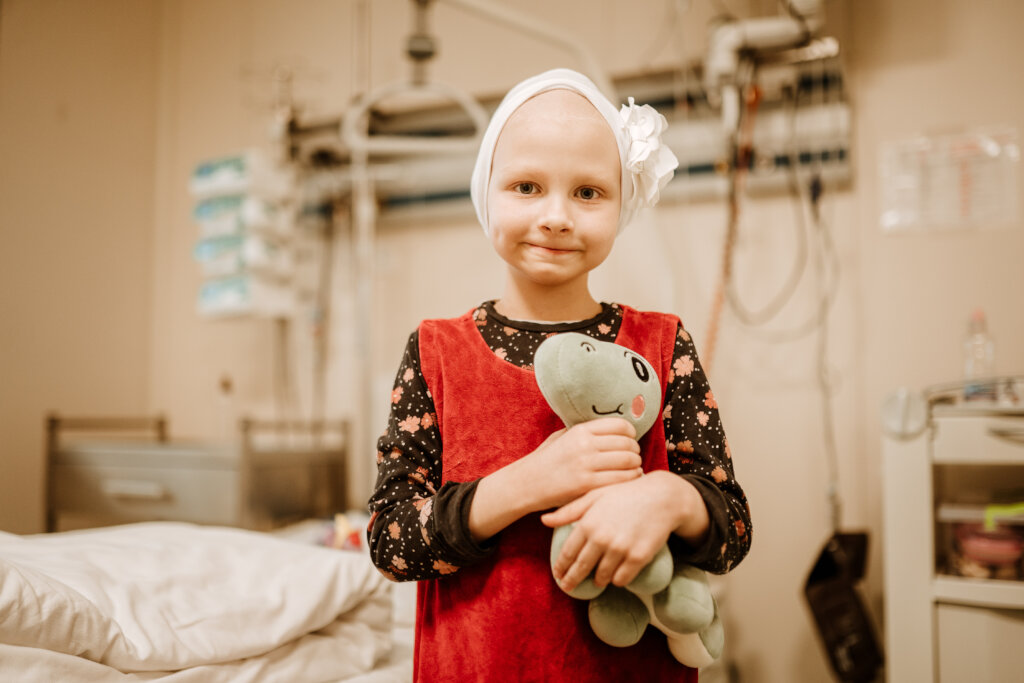 It's been 72 days since the latest Russian invasion of Ukraine unleashed a devastating war and forced more than 12 million people to leave their homes and seek safety. Most of them are women and children, and all of them are experiencing the effects of this war. During this time, you have stood with the Ukrainian people and provided critical support through your generous donation to the Ukraine Crisis Relief Fund. Thank you.
In the past three weeks, GlobalGiving sent an additional US$2.8 million to 46 vetted nonprofit partner organizations helping people in Ukraine and refugees fleeing to other countries in the region. This is our fourth round of emergency grants in our long-term response, with more to come as needs change and emerge.
Below is a short description of some of the humanitarian relief and long-term support you have powered with your donation:
Bright Kids Charity is distributing cash, food, and other emergency supplies and providing medical treatment for children with disabilities and their families. They're focused on low-income families and single mothers who do not have the means to evacuate and are forced to shelter in their homes.

The International Charitable Foundation Social Projects Center of Future is delivering meals, hygiene kits, and medical supplies across different shelters in Ukraine. They're supporting an early childhood center that has become a temporary shelter for women with children under 4 years old who have escaped active combat zones. They're also providing flea treatments and other supplies for pets in these shelters.


Fundacja Centrum Praw Kobiet (Women's Rights Center) operates a helpline and offers other psycho-social support services by connecting mental health professionals fluent in Ukrainian with women and children arriving in Poland.
We are grateful for your donation to help Ukrainians suffering in this war. You are part of a caring community of donors from 147 countries. As the war continues, we remain committed to providing humanitarian relief and long-term support through the Ukraine Crisis Relief Fund. We will keep you informed about how your donation is funding nonprofits delivering emergency relief and helping Ukrainians provide for their families and rebuild their lives in the months and years to come.
With deep gratitude,

Sandrina + the GlobalGiving team
Nonprofit Partners Receiving Emergency Relief Grants
ActionAid USA
Agencja Rozwoju Aglomeracji Wrocawskiej SA (ARAW)
Airlink
All-Ukrainian Charity Child Well-being Fund Ukraine
Animal Spay Neuter International
British Red Cross Society
Charitable Foundation Zaporuka
Charitable Organization Bright Kids Charity
Charitable Organization International Charitable foundation Social projects center of future
ChildAid to Eastern Europe
Direct Relief
Dzherelo Children's Rehabilitation Centre
EcoVisio Public Association
European Food Banks Federation
Favela 61
Federacja Polskich Bankow Zywnosci (Federation of Polish food bank)
Fundacja Centrum Praw Kobiet
Fundacja im. Doktora Piotra Janaszka PODAJ DALEJ/ Doctor Piotr Janaszek PAY IT FORWARD Foundation
Fundatia Inima de Copil
Fundatia ROLDA
Global Fund for Children
HelpAge USA
IBO ITALIA
INTERNATIONAL CHARITY FUND UKRAINE! I AM FOR YOU!
International Rescue Committee
Karitaszt Tamogato Alapitvany (Caritas Hungarica)
Kuresh Organization
Legal Development Network
Magyar Élelmiszerbank Egyesület (Hungarian Food Bank Association)
Multifuncional community center (MCC)
Non-governmental organization Women's Federation for World Peace
Odessa Charity Foundation Way Home
People In Need (PIN)
Polska Akcja Humanitarna
RememberUs.org
Slovak Red Cross, Bratislava City
Stowarzyszenie WIOSNA
Tabletochki Charity Foundation
The HALO Trust
Ukrainian Red Cross Society
Urgent Action Fund for Women Human Rights
US Association for International Migration (USAIM)
US Ukraine Foundation
World Central Kitchen
Your Support (Tvoya Opora) Foundation
Zagoriy Foundation