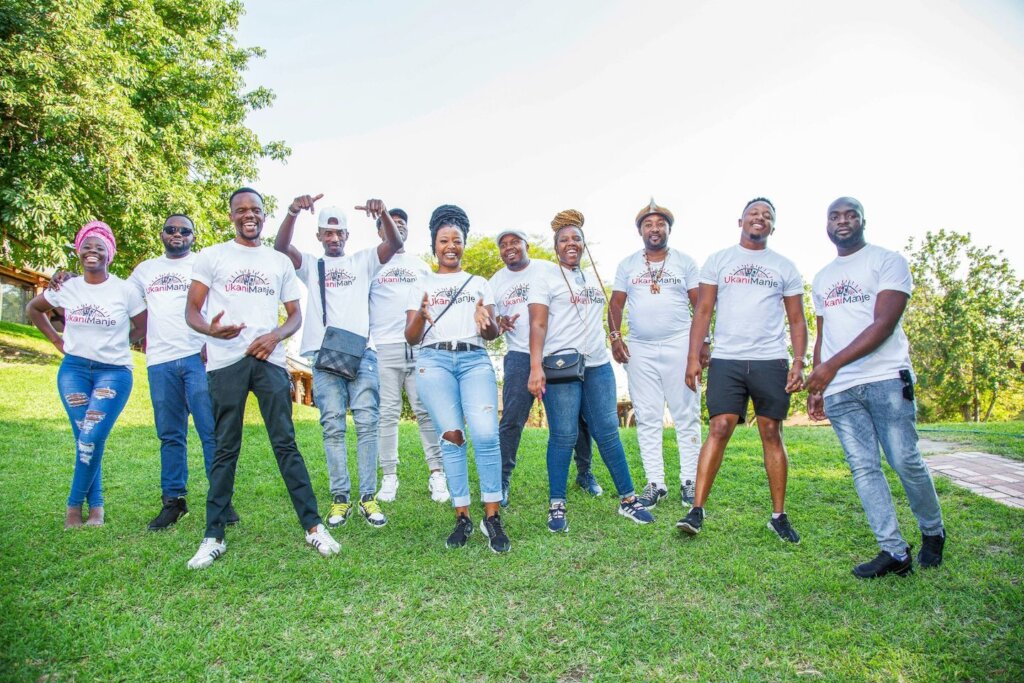 Dear Friend,
Thank you for helping us Wake Up Zambia with UkaniManje.
Despite the challenges of the last couple years, UkaniManje has continued to reach youth with invaluable, accurate, relatable and easily accessible health information about HIV (and COVID) so that youth can protect themselves and make healthy decisions.
In 2021:
-- We created a full album with 10 individual new songs
Each song was developed by one of our top individual artists with a focus that matched their brand and would resonate with their specific audience. These songs were informed by our training in behavior change, public health messaging and the specifics of HIV.
These songs have garnered national attention in Zambia and have been played extensively on national radio. They were featured by the Zambian Ministry of Health and National AIDS Council as part of the 2021 World AIDS Day programs.
-- We released videos for 9 of the 10 songs that can be viewed here
In their first week of release, these videos have been viewed more than a quarter million times across our social media platforms. The videos and artist interviews have been featured on ZNBC (Zambia's national Broadcast television station) and other national tv outlets.
-- We launched videos at a World AIDS Day event
While following strict COVID safety protocols, we were able to gather an invited group of 100 media influencers, medical professionals, public health professionals, NGO representatives and government representatives to further discussions on HIV and to showcase the new UkaniManje videos.
In light of the Omicron COVID variant, and to help relieve vaccine hesitancy in Zambia, many of our artists chose the red-carpet event as an opportunity to receive a COVID vaccine, sharing this on social media with their million plus followers.
-- We found the "lost" HIV focused music album by the first President of Zambia, Kenneth Kaunda.
This album highlights the ongoing legacy of music in Zambia's fight against HIV, and we are working to preserve and possibly remix or rerelease some of these songs (read more in this feature article on NPR's Goat's and Soda blog).
-- In November, we hosted a workshop for the artists, once again bringing together top public health and HIV Experts for a 3-day event.
The workshop included a mix of trainings, activities and discussions with artists, HIV+ advocates and experts in HIV and behavior change. One artist felt that this year's training "really unveiled the depth and importance of understanding the mental health effects of HIV."
-- We are in the process of recording a 10-part radio series hosted by Zambian teens trained in radio by our partner organizations "Agents for Change"
Each episode brings together an UkaniManje artist, a doctor (Dr. Duncan Chanda, Director of Adult Infectious Diseases Centre of Excellence at Zambia's University Teaching Hospital (UTH) and Dr. Naeem Dalal, psychiatrist and public health chairperson for the Zambia Medica Association) and a guest speaker relevant to the topic for powerful discussions on the messages behind the music.
But that's not all, in addition to reaching more than a million Zambians, we have grown a community and are motivating young Zambians to "wake up" and join the discussions about HIV and health. In the month since our album release, our Facebook page has reached more than 400,000 Zambians and there have been more than 100,000 post engagements and 20,000 "likes". Additionally, our videos have been viewed more than 300,000 on our YouTube and Facebook channels. Our social media platforms have more than 30,000 subscribers and a reach of more than 2 million.
We have also created a community of youth who are interested in joining us as we "wake up" Zambia. We have had more than a thousand youth reach out to us asking to get involved. They have participated in online discussions, contests, and initiatives. We selected 10 youth from more than 250 youth volunteersto join us in focus groups, we selected 18 volunteer youth actors from more than 30 who submitted auditions to be featured in our videos as guest actors. We had 17 submissions for art for our cover design and picked a beautiful hand-drawn picture by one of our youth to feature as our album cover.
Behind each UkaniManje song and this album is a disciplined process of groundwork identifying the health issues relevant to the youth, training the artists in best practices in behavior change and providing up-to-date and relevant information about HIV. Our artists are supported and trained by UkaniManje's public health and behavior change experts. UkaniManje also partners with other relevant Zambian organizations including the Zambian Ministry of Health, the National AIDS Council, and the Zambia Medical Association.
We've done a lot, but we have so much more to do. Our next steps involve integrating these songs in a curriculum and taking this throughout Zambia. If you would like to continue to support us, you can do so here.
In 2022, we will continue to "Wake Up" Zambia! Join us!
Nototela (Thank you!),
Katy Weinberg
---
UkaniManje, Executive Director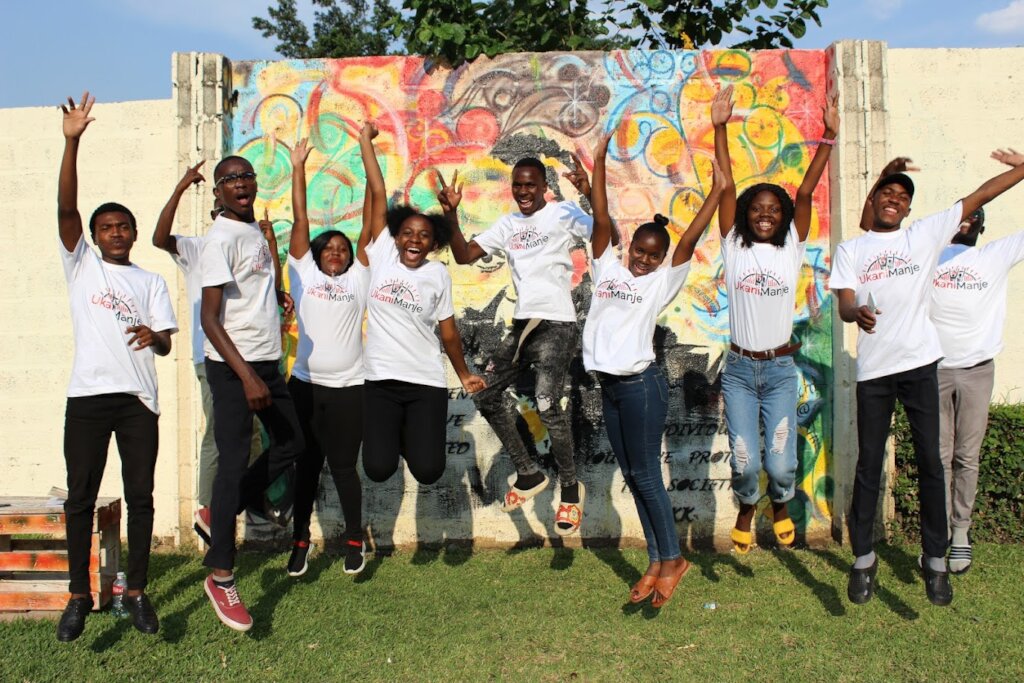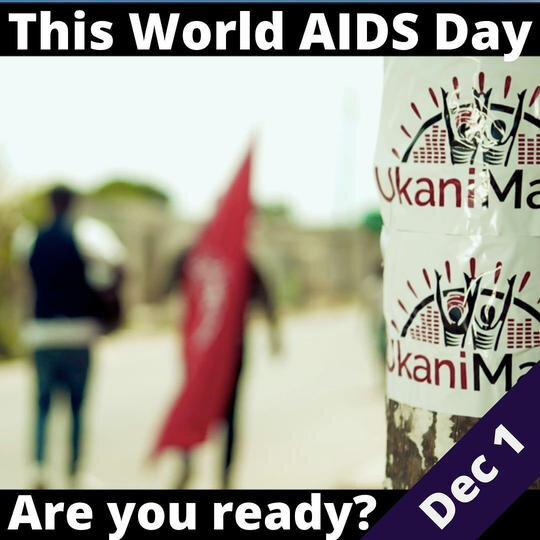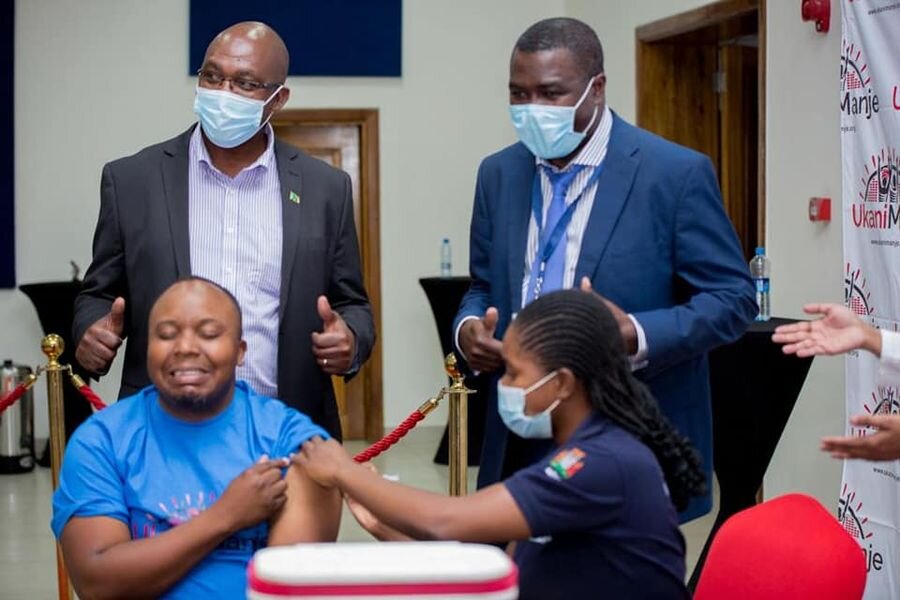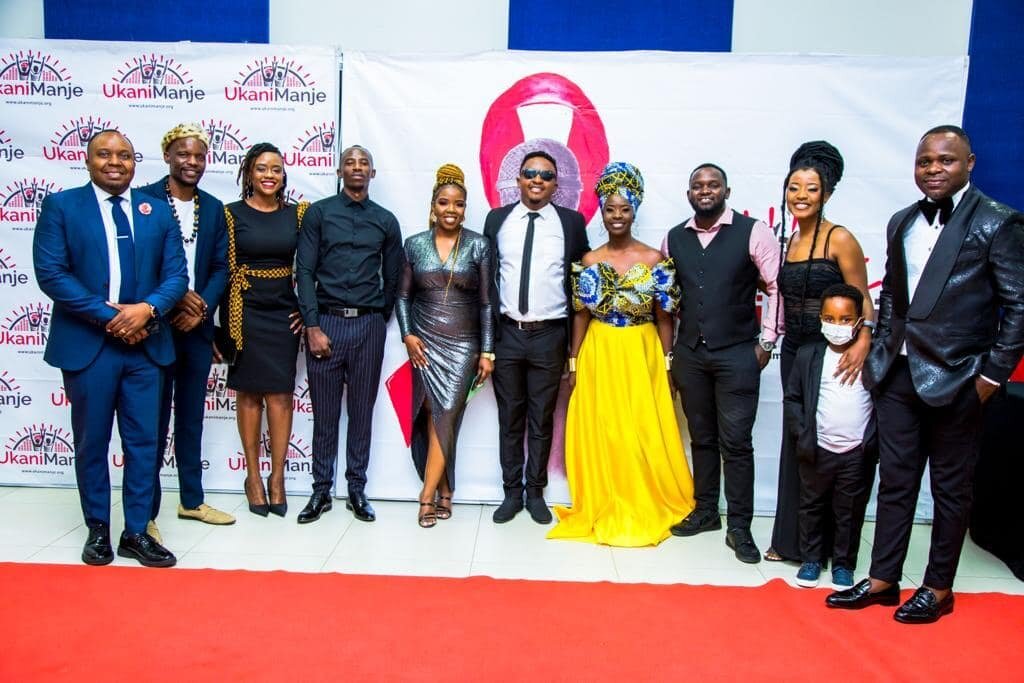 Links: