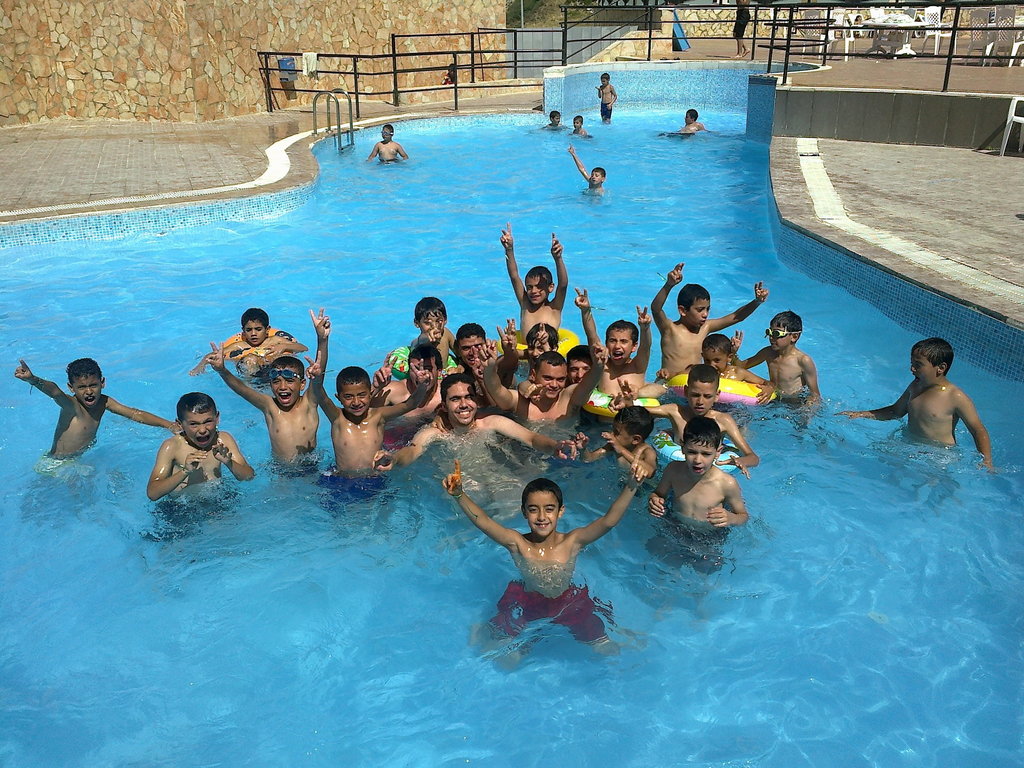 Earlier in the season, we asked if you were going to the pool this summer- because our kids at TYO wanted to go, too! And thanks to friends like you, refugee children in Nablus were able to dive right into a summer of fun and non-formal education- which, of course, included several smile-filled field trips to the swimming pool. In the words of Core Program Teacher Mohammed Albukibash, "The pool was a great opportunity for the kids- it was the first time most of them had ever been swimming in a place like that, and they were so excited to have such a spacious area to play."
But in addition to diving boards and backstrokes, TYO's summer session made a real splash in multiple ways- whether it was Core Program kids expressing themselves in drama class or an international intern working alongside local volunteers, the past three months of programming brought immense impact and memories likely to last for quite a long time.
Here's a few snapshots from this summer:
International Interns: This summer, 7 interns from the United States joined the team at TYO- Eleanor, Kyra, Emma, Jenna, Jessica, Debra, and Elizabeth. During their time here, the interns led a creative, action-filled summer camp that served kids from TYO's target areas, instructed university students in professional competency at An Najah National University, and taught English classes to preschool children at the American Corner in the nearby town of Salfeet.
Core Child Program: With field trips to the soccer stadium and the park, Core Child Program certainly dove into a summer of fun- but the excitement was supplemented with the benefits of non-formal education. This session, Core Program kids enjoyed classes in IT, Health, Drama, Sport, and more- all while learning about self-expression, identity, resilience, and healthy communication. Highlights of the summer included a visit from a local circus, learning about identity during World Refugee Day, and performing a special song for the VIP guests at TYO's 5 Year Anniversary event.
Youth Service Learning: After undergoing trainings on topics like psychosocial work and translation skills, TYO volunteers took their skills into the classroom, supporting TYO Core Program teachers and international interns. Like Maysoon, pictured below, volunteers helped students with activities like reading and running around at the soccer field- while also sharpening their own professional skills and classroom management abilities, which they can take into their communities long after the session's ended.
Stay tuned for next session's updates, and on behalf of refugee children of Nablus, thanks for your continued support!