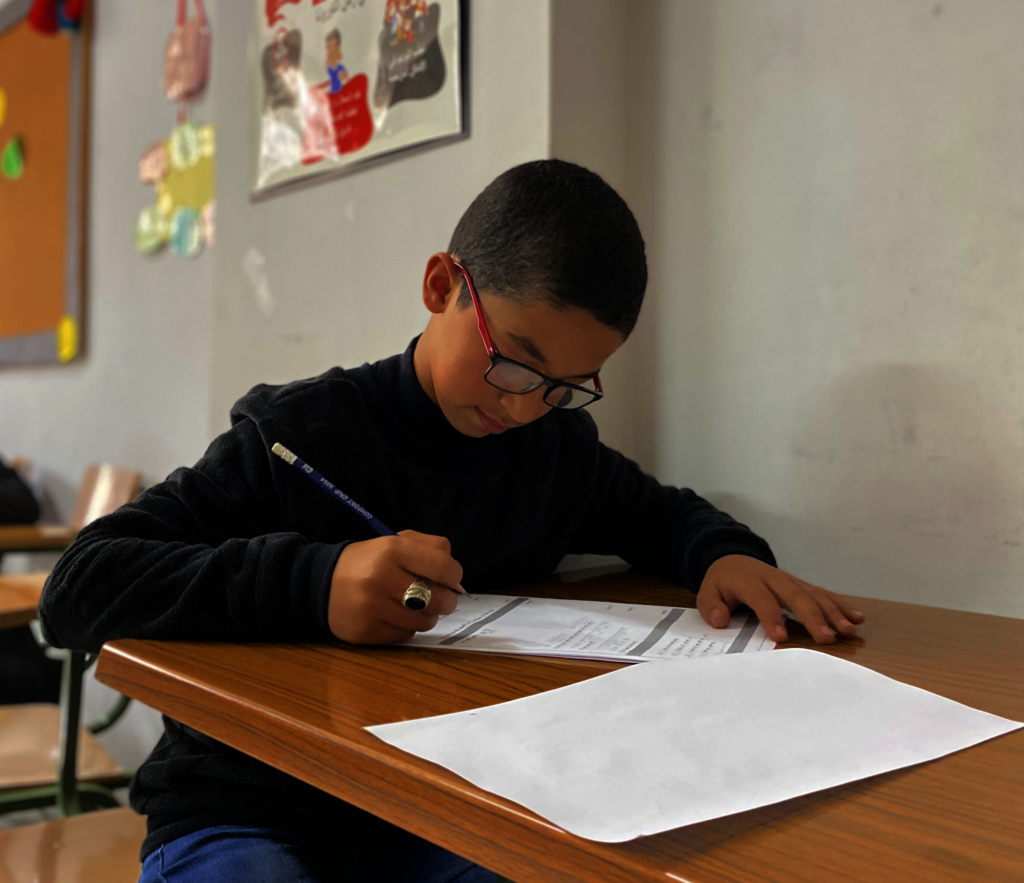 When Mahmoud found out he was coming back to TYO, he leapt up from excitement. "My favorite day in the organization was the first day I came here, I was really excited!" he recalled.
Mahmoud comes everyday to TYO from the Balata refugee camp. He shared with us how he, his 4 siblings, mother and father are lucky to be living at the entrance of the refugee camp because "We are safe and don't suffer from the tear gas in the refugee camp because most of the clashes happen deeper inside the camp." Even though they are further away from the clashes, he and his family still have to deal daily with problems and fights with the neighbors. "Having fights and being exposed to them is not good for my parents and my family," he said.
Despite the struggle of living in a refugee camp, Mahmoud has big dreams. "When I grow up I want to become a dentist. Studying at TYO and receiving a good quality of education will help me get to university and become a dentist," he says.
In the beginning, Mahmoud was a very shy child who didn't participate in class. His teacher, Mr. Mahmoud, explained, "I will never forget when Mahmoud first came to TYO, he was only 4 years old. He was crying and wanted his mother. Today he is in the sixth grade and is proud to be part of the organization and loves his teachers. He has ambition and he has good grades."
At the age of 4, Mahmoud was part of the TYO education program for a year. He then returned at the age of 11 and told us, "I really wanted to come back to TYO. When I was in kindergarten Mr. Mahmoud taught me and I grew up with him. I liked seeing him everyday, and I wanted to come back so I could see him again."