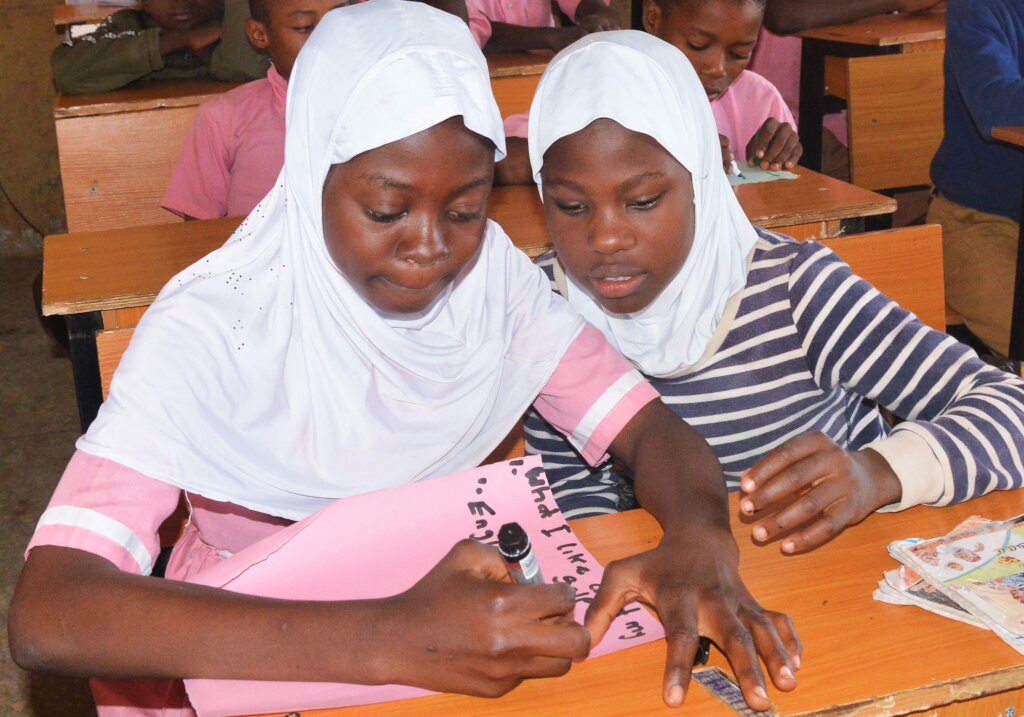 As a driver carries out self test or takes his or her car to a mechanic for test before embarking on a journey, to ensure the car is in good condition and be worry free, so also in life there are certain skills we need to have to make the most out of it. On that note we will be talking on `LIFE SKILLS` said the facilator from Olive Community Development Initiative.

Before we proceed I will like someone to tell us what he/she understands by life skills with examples? Daniel a JSS 2 student answering said and i quote " life skills refer to what you know you want to do in the future".
Another pupil from Jss 3, Mariam by name added that " like skills is simply what you what to become if life".
Examples of life skills are Bricklaying, carpentering, tailoring, doctor mentioned David, a JSS 3 student.
Any more examples of life skills? asked the facilitator. I think education, self-confidence said John a JSS 1 student.

The facilator demanded a round of applauase be given to the above students who were engaged in asnswering the questions. She went further to define Life Skills as skills needed to make most out of life. Adding that life skills can also be refered to as Life building skills.
furthermore, she explained the following skills to the students;

1. Self-esteem- defined it as how we value ourselves. Adding that it is very important we have a positive image of ourselves and be confident always.

2. Assertiveness- when we stand up for ourselves always without hurting others in the process. Stating that to be assertive, we should clearly state what we want, defend your right, say what you feel or think, and also refuse to do what is not in your best interest.

She further expanciated on life skills by explaining Negotiation skill ( stating tips in a successful negotiation and steps in a successful negotiation, and Goal setting skill.

A practical session was held on Self-Esteem as card board and maker were given to pupils to state the things they love most about themselves ( strength , uniqueness), during this exercise, pupils discovered skills they do not have at the moment to which the facilitator explained that most of this skills are achieved one at a time, a reply which brought smile to most pupils who did feel bad about discovering skills dey did not have.

Session came to an end with Habibat giving a recap of everything that was discussed during the session. The students pleaded such life skills be introduced to them on weekly basis if possible.