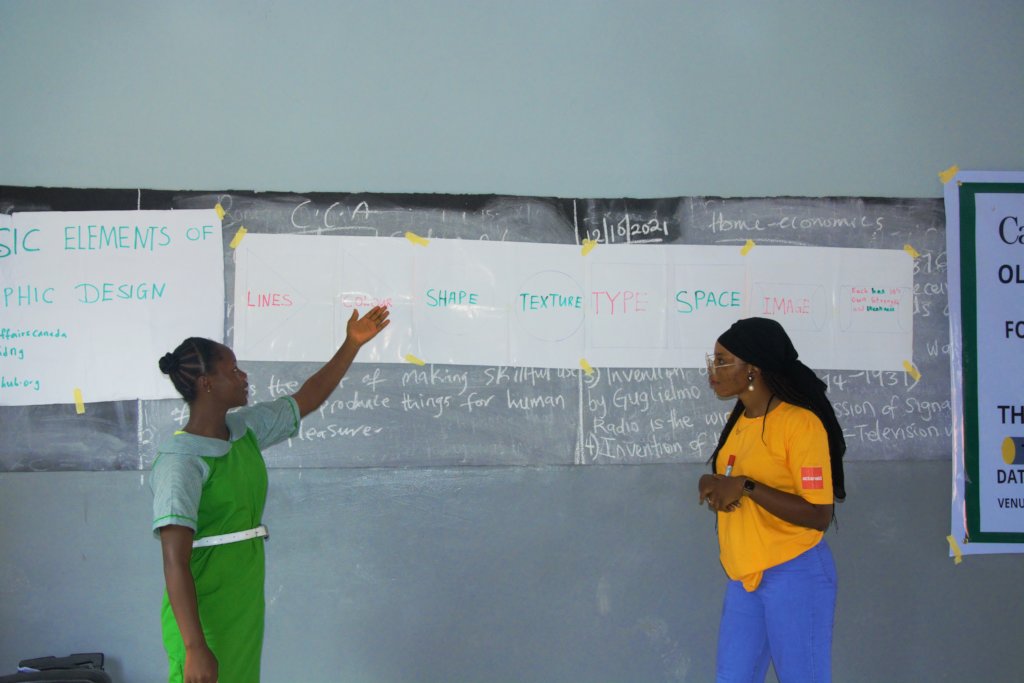 On Wednesday 13th of June 2021, Olive Community Development Initiative carried out a sensitization on the importance of digital literacy on career choice and vocations with female students from Government Day Secondary School, Airport, Ilorin, Kwara State.

The program manager of Olive Community Development Initiative kick started the program by introducing participants to the various social media platforms available such as youtube, whatsapp, lindln, facebook, instagram, etc.

After enquiring from participants what they wish to become in life, the following professions were mentioned Singing, medcine,Designing, Farming and Dancing. The Program manager went further to enlighten particpants that no matter what they aspire to become in life, the use of social media handles will enable them to be well know all over the nation and the world as a whole.

A pratcical session was carried out with participants to ensure they understand and know how to access the various social media handles available to them.
In addition to the above, participants were also introduced to graphic design, by listing and explaining the importance of the basic elements of graphic design, a session which was very interactive as pupils picked interest and some wanted to even become graphic designers in the near future.

After the sessions, the pupils were asked to enlist what they have learnt so far, the following were the response gotten;

Idris Junior Secondary School 3 (13 years old)
I thought there was a cloud Some where ,which enable graphic designer to do so well, that i was afraid it's something I Could never do on my own .
But after the session on creativity i feel relieved of all worries knowing that the beauty of designing is in the brain of the designer.

Mary Junior Secondary School 3 (16 years old)
I usually see different designs on my way from school but it never crossed my mind that design has elements but after the program today, when i see any design, i will be able to identify the basic elements of graphic design on it.

Opeyemi Junior Secondary School 3 (14 years old)
From my childhood, i never had the idea that a woman/traders of food items like pepper, tomotoes and groundnut could make use of social media handles but now am well equiped with the knowledgethat i can even become an expert in selling goods online.

Nafisat Junior Secondary School 3 (15 years old)
I aspire to become a singer and before this training, i never imagined i could do recordings and poston social media handles like; facebook, youtube, and instagram myself. As a result of the training, am so excited with the knowledge that i can become a star with just posting my recordings myself on social media handles.