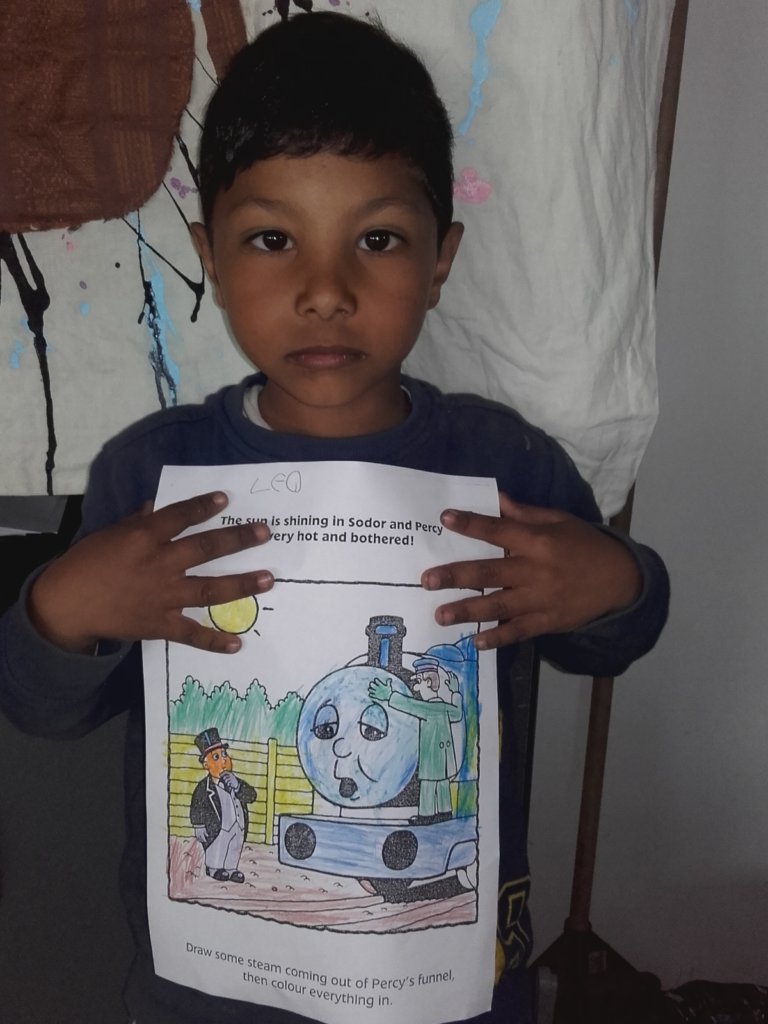 All of us at Children's Helpers Worldwide want to thank you so much for your support for the tutoring and mentoring programme run by our partner organisation, Refugiu, in Romania. You help has been making such a difference in the lives of the children.
As well as the educational part of the programme, Refugiu also assists with the social needs and welfare of the children and young people. Recently, Refugiu has helped children, and babies, affected by two issues that often have an impact on families in a village like Tarlungeni – the first is parents leaving children behind as they seek work elsewhere and the second is teenage pregnancy.
Leo is six years old and is an only child. His family lives in poverty and his mother decided to leave the village to try to find work. She managed to get to Italy, but then became lost there. Leo's father went to try to find her, leaving Leo behind. Leo's aunt, Lucica, took him in. Lucica's children attend Refugiu's tutoring programme and Leo joined them. Robert, the Head of Refugiu, said that when Leo joined the programme, he did not know how to use a pencil and could not focus enough to draw a picture. He now knows the colours and shapes and draws beautifully. Leo's father found where his wife was in Italy and they recently returned to the village. Robert said:
'Leo is very happy and his parents thanked me for what I did for Leo. His father told me that Leo is now 'educated'".
Leo continues to attend the programme and is making further progress and is learning a lot. Thank you for making it possible to support Leo.
Another issue in the village is the relatively high rate of teenage pregnancy. Refugiu has been ensuring that two babies, who were born to teenage mothers, are able to have the medical care they need. Both Leo (a different Leo!) and Lucas Iosif were born prematurely and Refugiu accompanies the babies, with their mothers, to the hospital. The babies have both been unwell. Although they have had a difficult start to life, with your support, and with Refugiu's assistance, they will be in better health than they otherwise could have been.
The children at the tutoring programme are all doing well. Eleven-year-old Florin and his nine-year-old sister, Gabriela, are doing very well with their reading. The younger children practice writing dashes and lines as this will help prepare them for when they start to write the letters of the alphabet. The older children are making progress with their maths too.
Thank you so very much for making it possible to support these children.
If you would like to help further, then GlobalGiving UK is holding a Bonus Day on 15 June 2016. From 2pm on 15 June until 4.59 am on 16 June, your donation will be matched by up to 50%, whilst the matching funds last! If you would like to make a donation that day, or help by sharing the project link, then your support will go even further for these children! Thank you for everything you are doing for them.