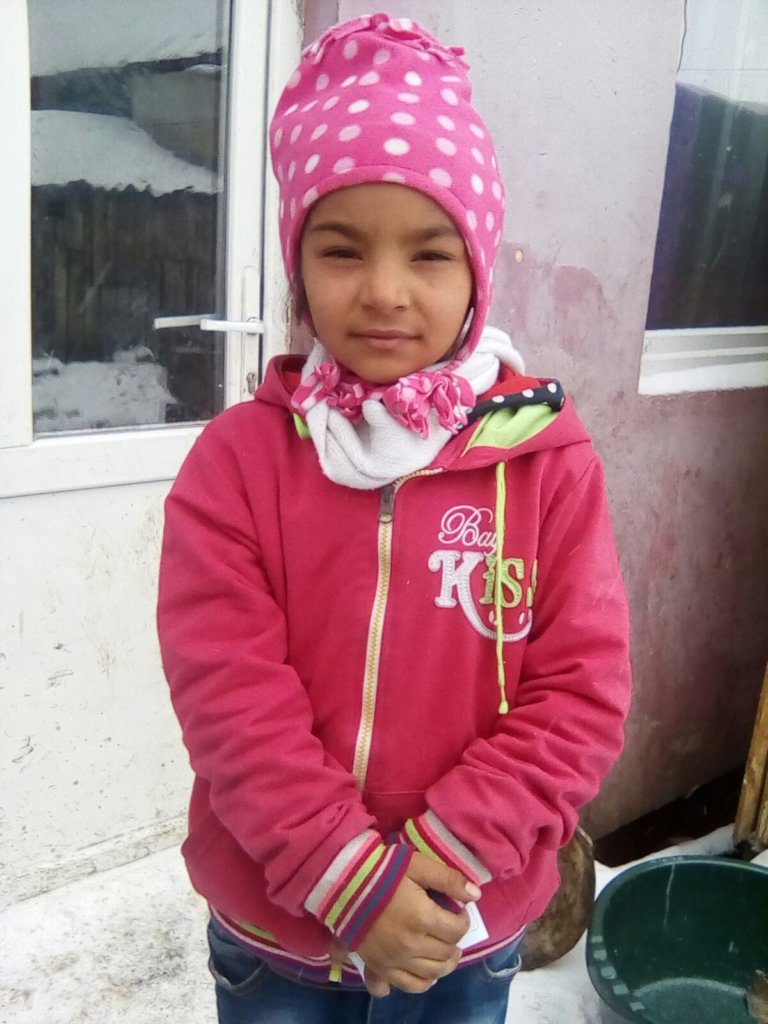 Thank you to each person who has supported the children at Refugiu's tutoring and mentoring programme!
The tutoring is going well and the children are making good progress with reading, writing and maths. The children are split into two groups, depending on their age, and receive tutoring sessions to help them with their education. Robert, the Head of Refugiu, has sent the following updates.
Some of the children have health issues, which presents challenges. Mirabela is in Grade 2 and is in the younger group. Her father left Romania to seek work abroad, but does not send any money home to support Mirabela, nor her two siblings, Lushu and Alex. Mirabela likes school and is very willing to learn. However, she has bronchial asthma and has to spend a lot of time in the hospital, especially during the cold weather. Robert said: "Mirabela knows the letters, numbers and how to write. She would want to learn more but the fact that she stays in hospital prevents her from being at a high level."
Without Refugiu's support, Mirabela would fall behind in school and would not have learned all that she knows so far. This extra support she receives is making such a difference, especially as there are times when she is absent from school.
Another child, Razvan, is in Grade 5. He started attending Refugiu's programme when he was in Grade 2 and at that time he could not read or write, but now he can do both very well. He is one of the brightest children at the programme. His home life is not easy. Robert says "He feels responsible for the family because he is the man of the house. His father died a few years ago."
Very sadly, he has a problem with his eyes and it seems that in the future he will lose his sight. Robert said that he has taken Razvan to several doctors in Romania but there is nothing they can do for him. Refugiu's support for the family continues to be a big help.
As well as running the tutoring programme, Refugiu supports the children in other ways, making sure they have access to health care and assisting with food. Another child, Leo, was in the hospital and Sorina, whose younger siblings attend the programme, recently had a baby girl. Refugiu supported the necessary hospital trips.
A huge problem in the Roma communities is the lack of identity documents, as children are not always registered at birth. Robert made sure that the new baby was registered and so has a birth certificate. He was also able to get a buggy for the family.
Thanks to CHW's supporters, Refugiu is also able to distribute food to families in the village. Thank you for helping with this most basic need! Robert delivered this food during the extreme winter, where he said that the temperature was minus 13 °C one day, and had been lower. Robert was also able to find help with providing warm jackets and boots for the children, in time for winter.
At Christmas, Robert was able to put together gift bags of supplies for the children and their families. Thank you to Katherine from the UK for a special Christmas donation! Her contribution bought sweets and bananas for the children. Other items included juice, biscuits, spaghetti, rice, chicken pâté, sausages, cooking oil and sugar.
The children have a range of needs and having help with food and with their healthcare enables them to be able to learn, and the support with their education is invaluable. A massive thank you to each person who helps this programme to continue.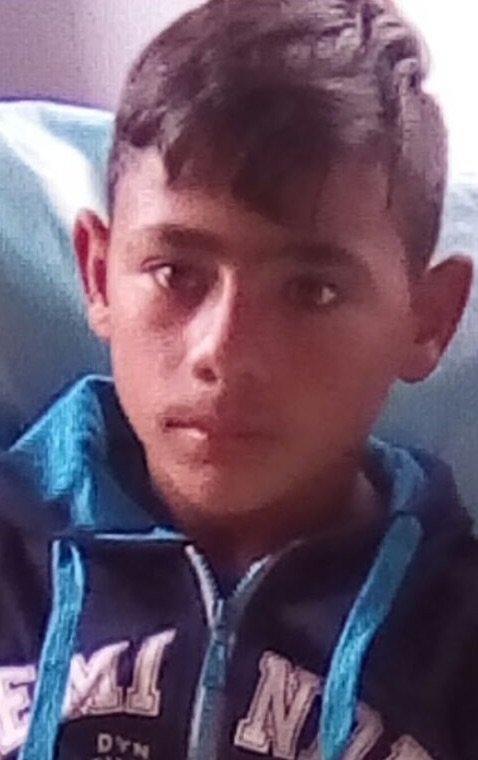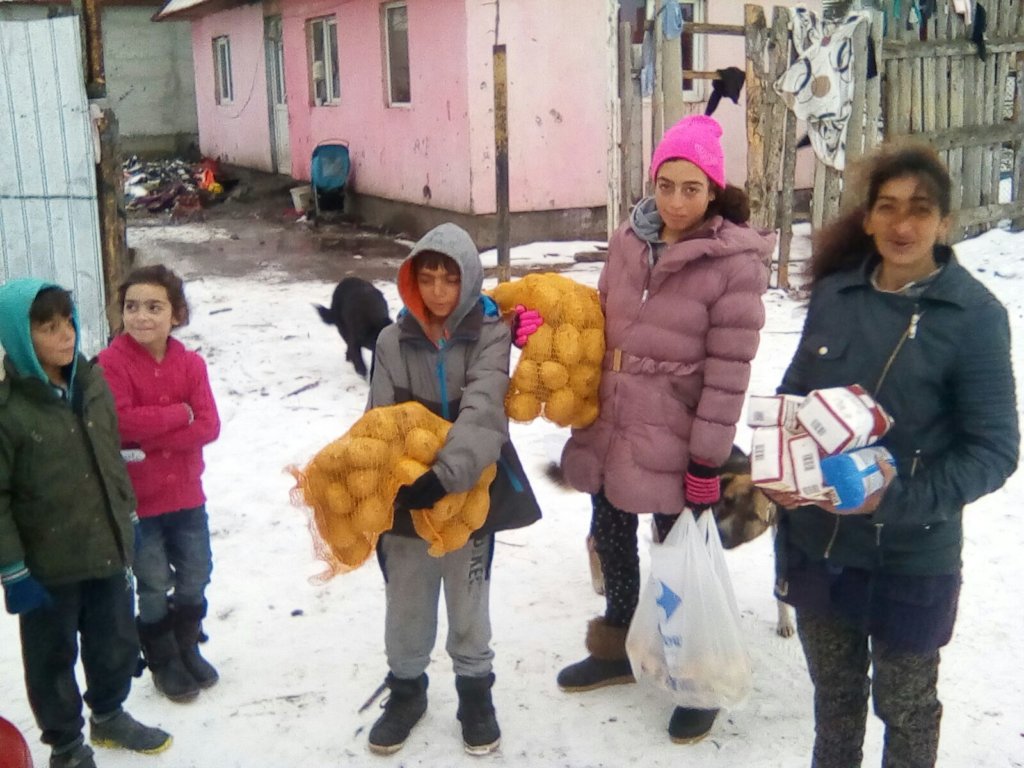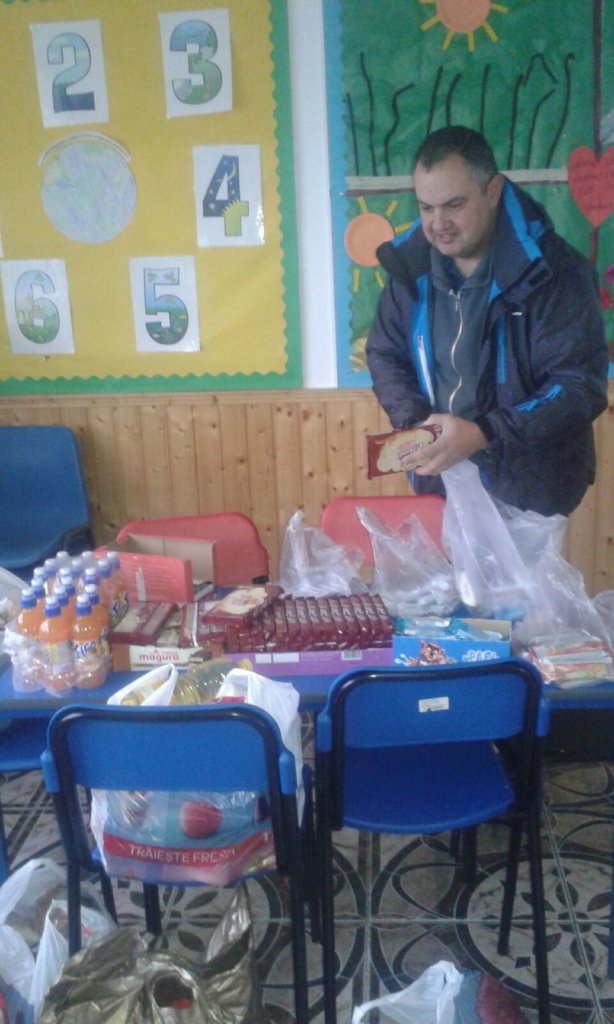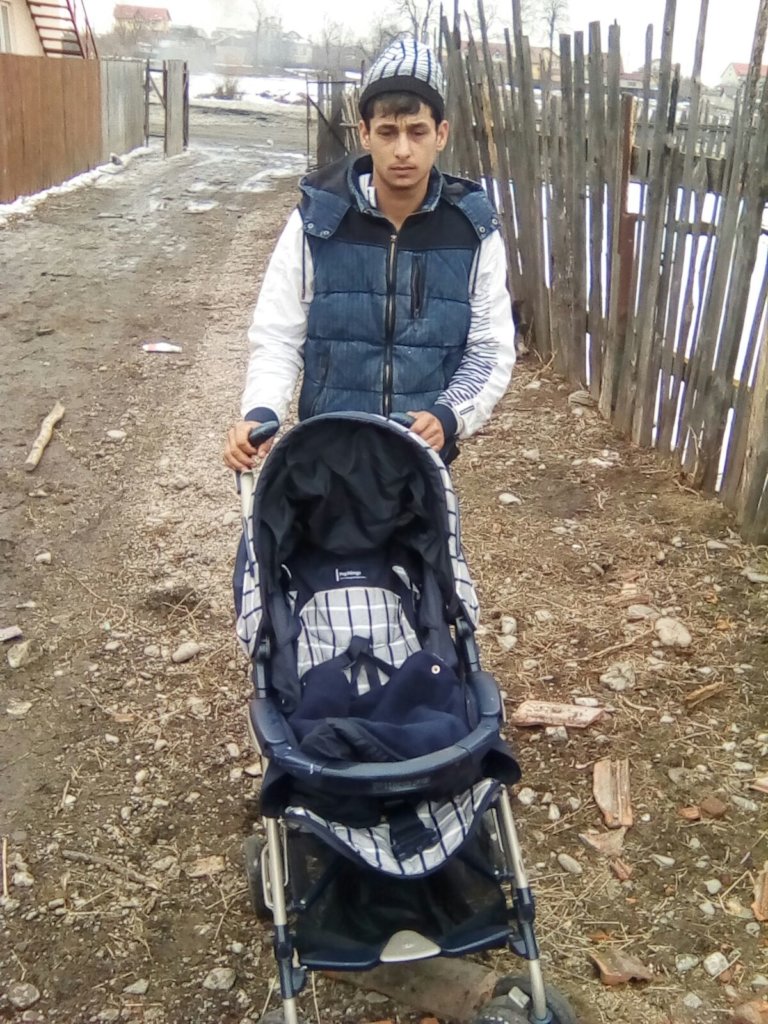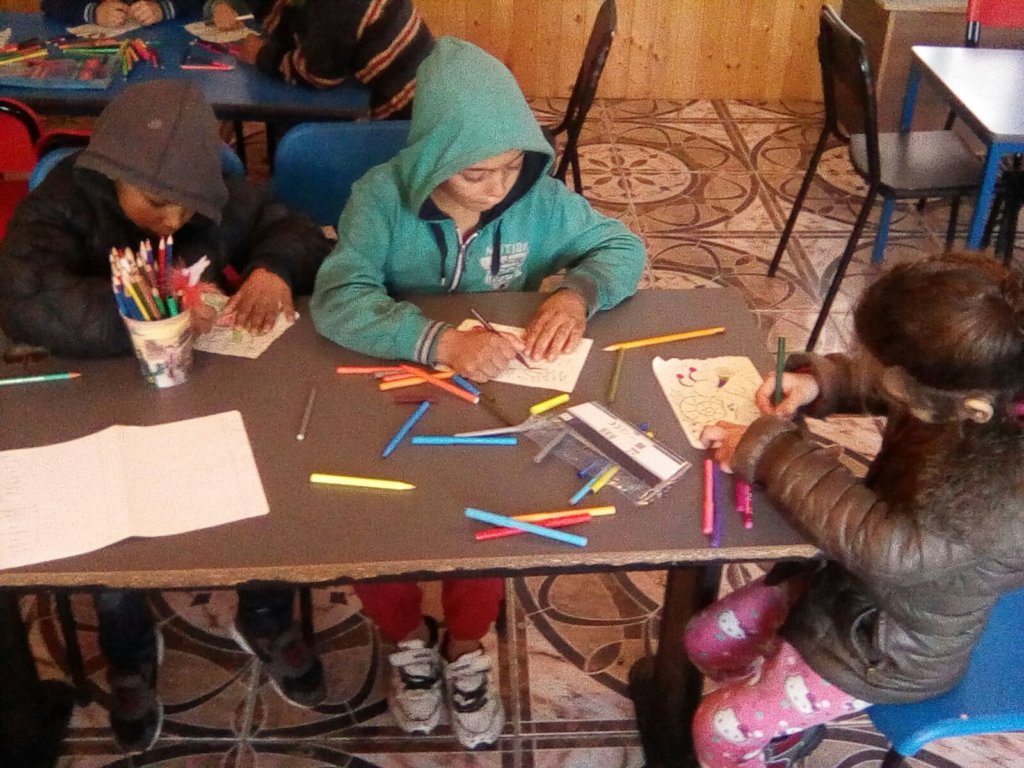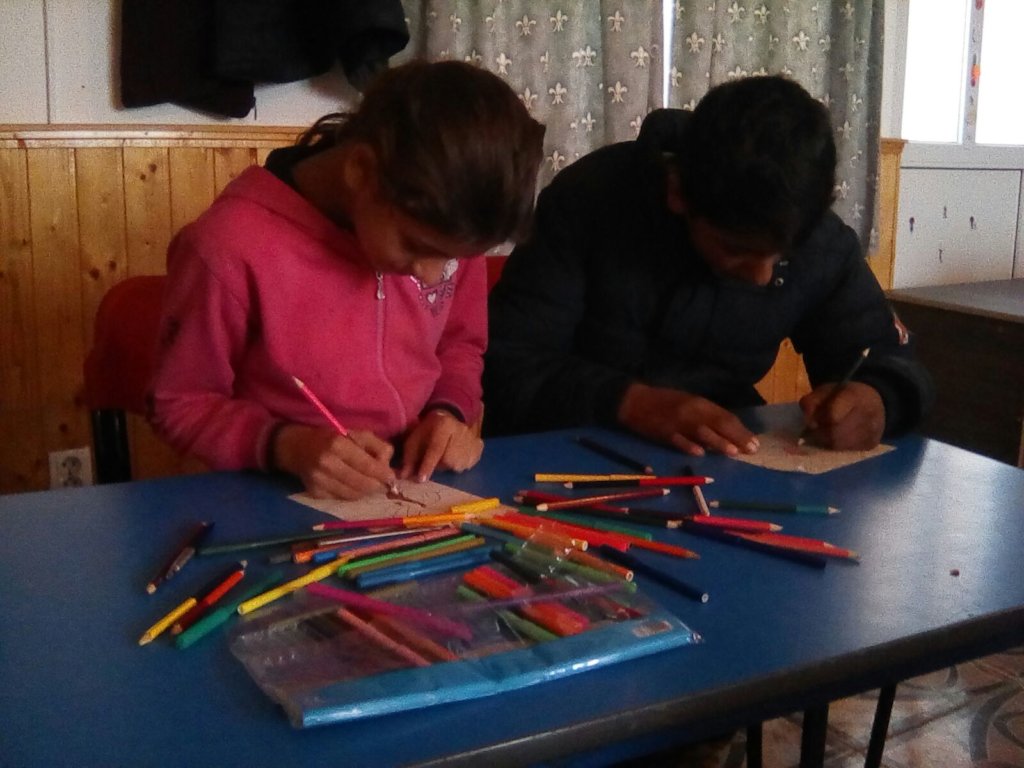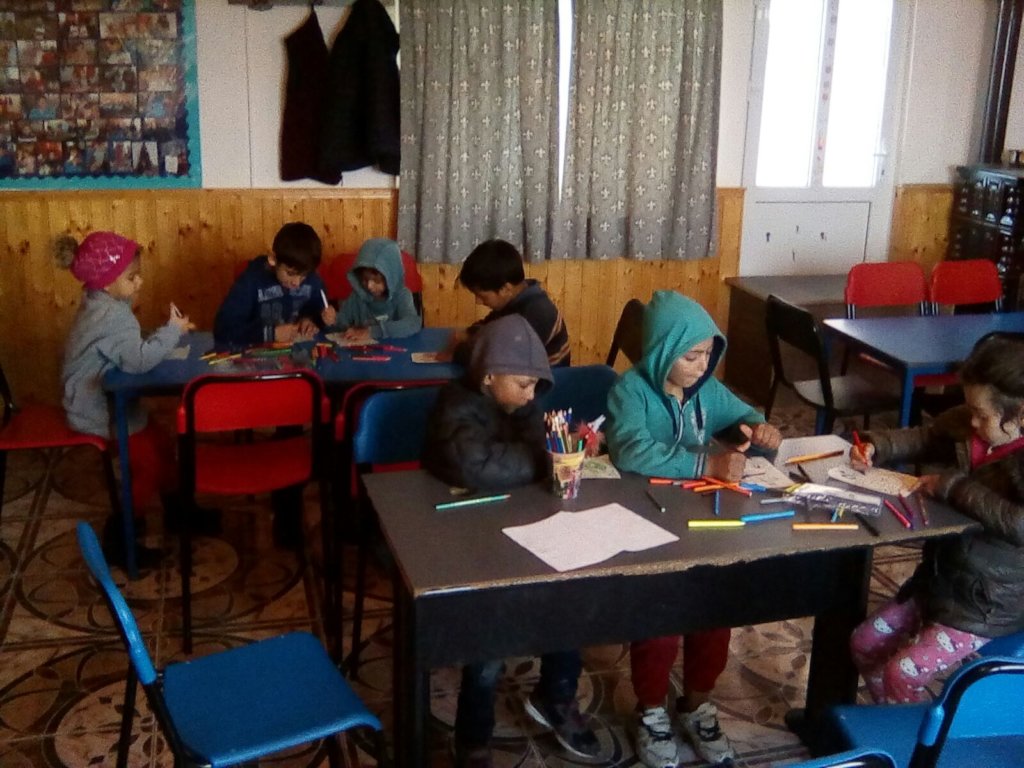 Links: