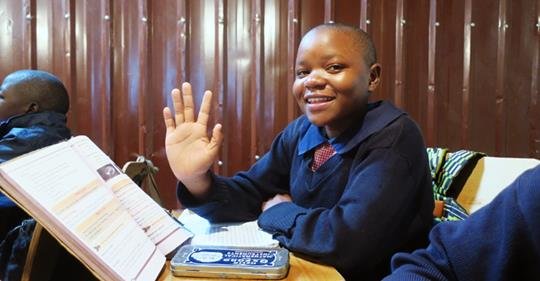 The last year ended on a high note at Fountain of Hope Primary School. Over the the past four years we have been supporting our students in different schools as they sit for their final primary school exam but last year we had our first class sitting the exam at the school.
Out of the 20 candidates who sat the exam, 90% of the students attained above 250 points out of the possible 500 points with our highest score being 352/500. This was truly commendable and we are excited that all the students received admission letters to different secondary schools and we cannot wait to see them learn new things and grow in this new phase of their lives.
We are also excited that two of our students who went through our education program and received support during their secondary school education achieved grades that will guarantee them placement at a public University. We hope that their success will encourage those who have just joined secondary school to pursue their very best.
These stories of achievement have truly stirred us up to not only continue doing our best but to also find new ways to become better and inspire our students to achieve more in this new school year.
Thank you for continually being part of our community and we hope that you too will have stories of achievement to celebrate with your community this new year.